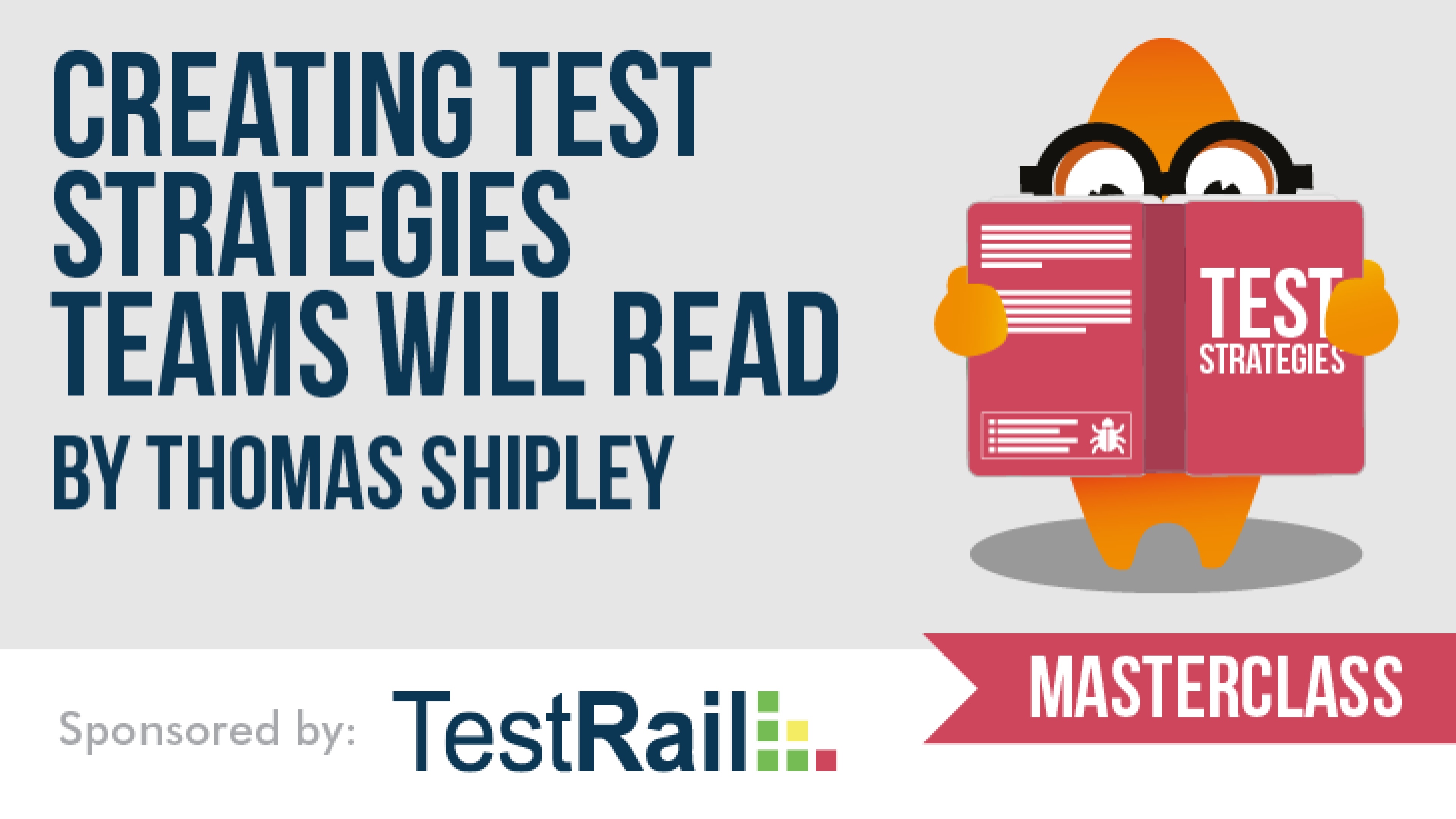 Test Strategy is an overloaded term. Some fear multiple pages of formal documents that no one will read. Others want every detail documented formally and tightly version controlled. What is best? More importantly, what is best for your project? The context is the key.
This session dives into the detail of test strategies. Discussing what works well for different project contexts, common strategy types, and how to get your team to read it.
This Masterclass is sponsored by TestRail. TestRail helps QA, engineering & development teams to release higher-quality products in less time. Searching for an easier, more efficient way to manage all your manual and automated testing? Try it for free today!
What You'll Learn
Appreciate the importance of a test strategy
Understand what type of strategy style is best for a project.
Increase team engagement with a test strategy.
Thomas Shipley
Head of QA @ GlobalLogic
Hi. I am Thomas Shipley and I work in Quality Advocacy. My career is focused on understanding what others in a team are doing. The impact of planned work, managing the expectations of stakeholders and analysing development changes. By asking questions of a team I can better understand the impacts of these changes. Understanding more I begin to coach teams. Sharing my expertise in testing with the team so they can start thinking more like testers themselves. I mentor, pair, persuade and promote towards my goal of shared quality ownership. Sometimes this is challenging but often worth it!