Test.bash(); 2018 Speaker AMA - 99 Second Edition

Simon Stewart

Shashikant Jagtap

Jitesh Gosai

Matthew Bretten

Hilary Weaver-Robb

Abby Bangser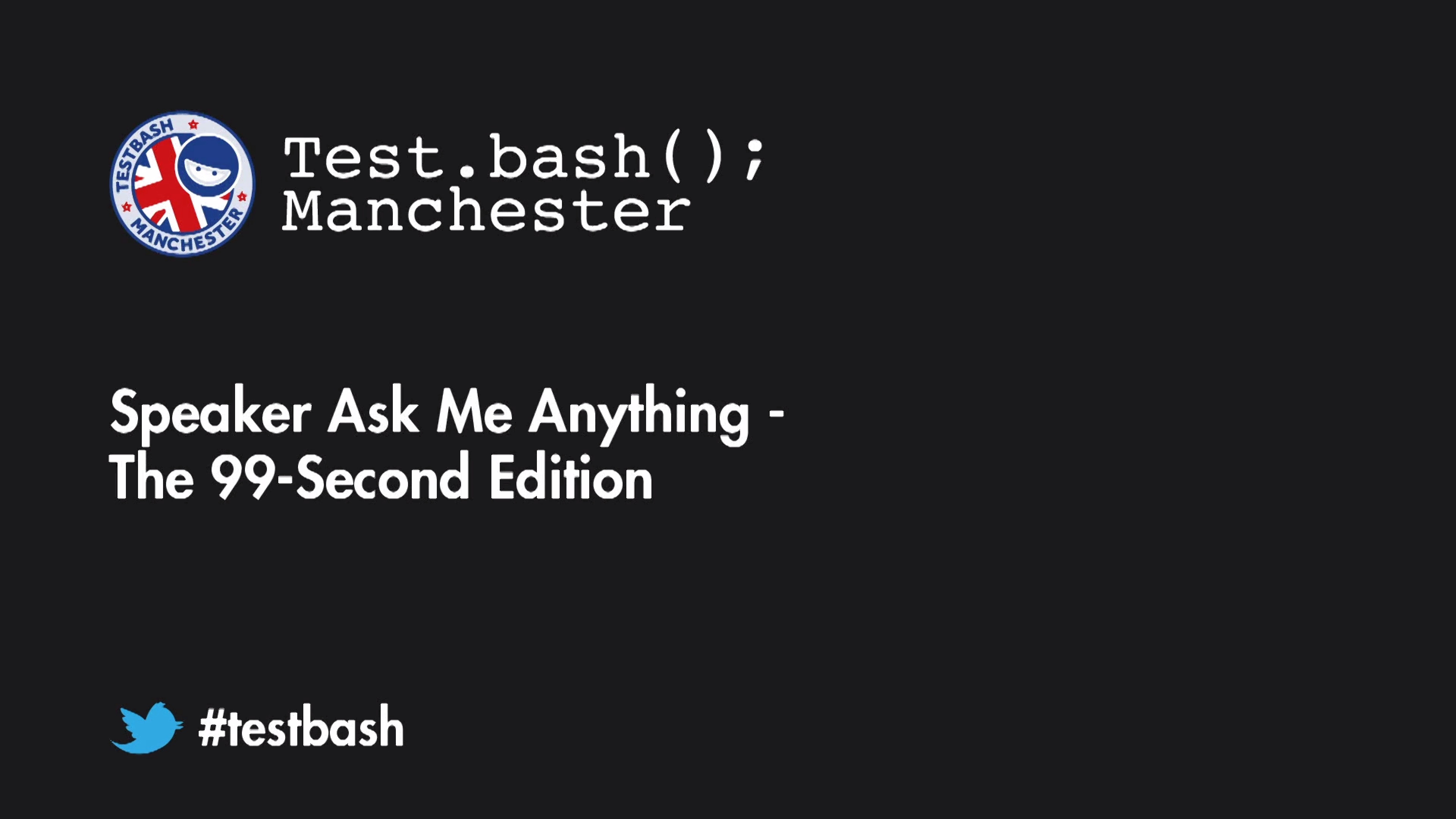 Description:
We like to keep trying new things at Ministry of Testing, especially at our TestBash events, at Test.bash(); this year that thing was a panel, but not your traditional panel! We took the ask me anything format so that we drew a variety of questions but we also only gave the speakers 99 seconds to answer!
The format worked really well, our speakers on this occasion were Simon Stewart, Shasikant Jagtap, Abby Bangser, Jit Gosai, Matthew Bretten and Hilary Weaver-Robb. Some great questions were asked and they were met with even better answers, this is a must watch!