Ask Me Anything - Soft Skills
Deborah Reid
Lead Test Engineer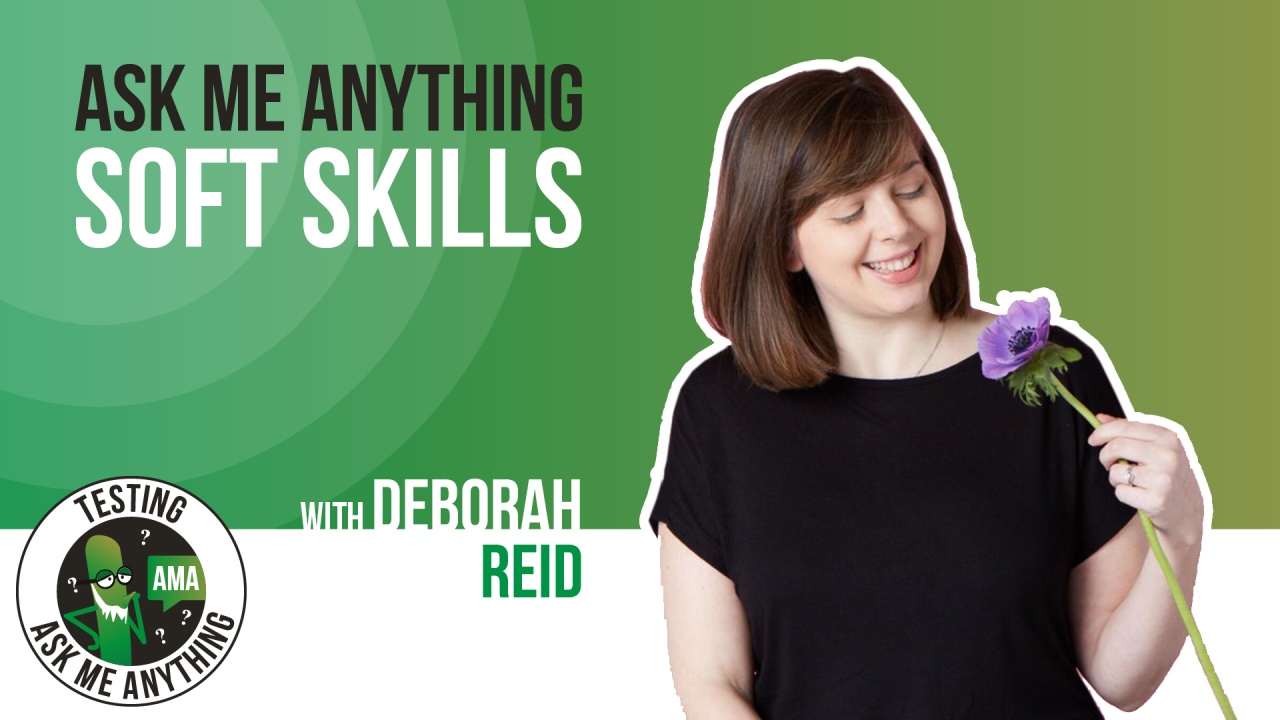 Description
In this insightful recording, Deborah Reid, with 12 years of software testing expertise, sheds light on soft skills. You'll discover:


The impact of soft skills on real-world testing projects.
How tech know-how and interpersonal skills go hand in hand.
Practical advice for introverts to enhance communication and confidence.
And much more!

This session is a must-watch for software testers, team leads, and anyone looking to get a handle on the importance of soft skills in testing. Deborah's insightful perspectives, backed by real-world experiences and answers to the community's questions, make this more than just a playback—it's a learning adventure. Give it a watch!
Deborah Reid
Lead Test Engineer
Hi, I'm Deborah Reid, I've been testing for about 12 years now. I am a Lead Test Engineer at Bloom and Wild group currently. Specialising in exploratory and risk based testing with a passion for accessibility. I've written a course for MoT on an Introduction to Accessibility Testing which you can find here https://www.ministryoftesting.com/dojo/courses/introduction-to-accessibility-testing (my maiden name is Lee, so it might look like someone else wrote this course but I promise it was me!)
Suggested Content
Is this on your radar?
Learn more with MoT
Tags
continuous-learning

skills-development

communication

collaboration