Ask Me Anything - Talking Testing With Stakeholders
Nicola Lindgren
Quality Engineering Manager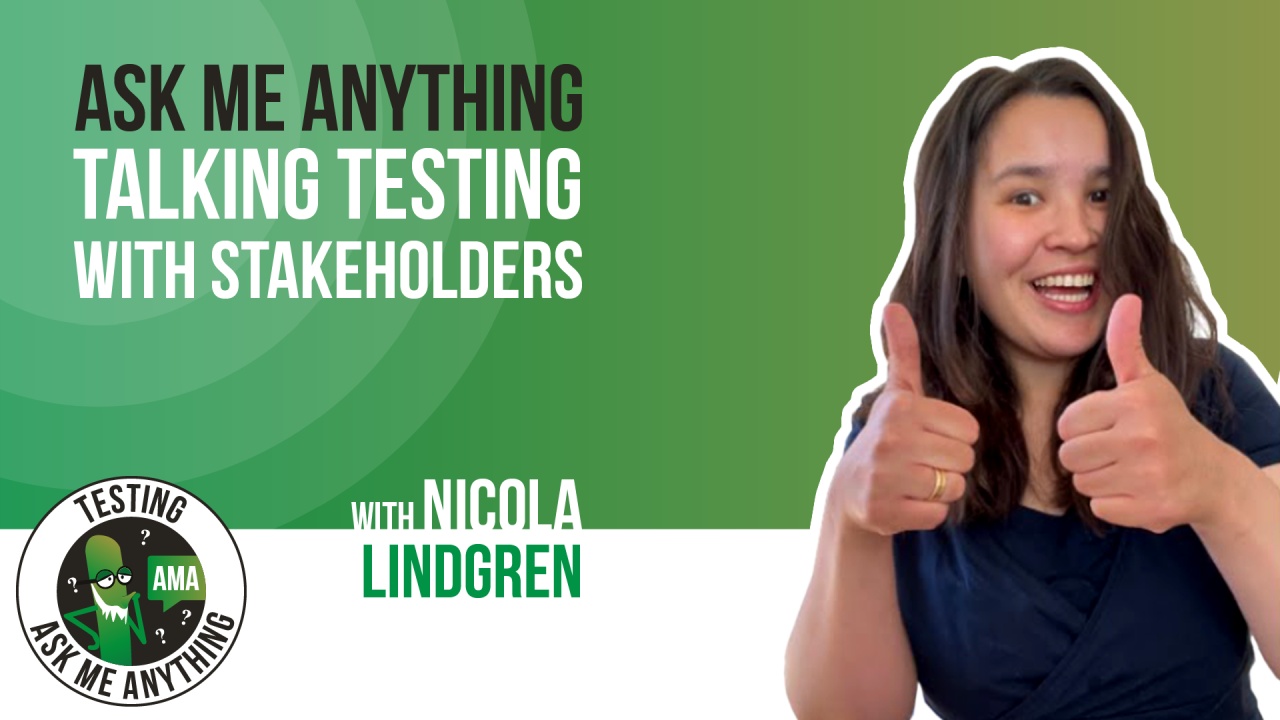 Description
Unlock the invaluable insights from our "Talking Testing with Stakeholders" Ask Me Anything with Nicola Lindgren. Watch as Nicola expertly bridges the gap between testers and stakeholders, as she answers key questions from the community.

Discover how Nicola navigated challenging stakeholder conversations, simplified technical jargon for non-technical stakeholders, and avoided common pitfalls in testing discussions. Learn her strategies for clarifying misconceptions, justifying testing estimations, and emphasizing the value of testing to external stakeholders.


Find out if her advice varies based on testers' experience and roles, and gain tips for tailoring your message to different audiences, from management to the team. Plus, understand why automating everything doesn't always equal better software quality.

Watch the webinar recording now and enhance your testing communication skills with expert guidance.
Nicola Lindgren
Quality Engineering Manager
I'm Nicola , a Quality Engineering Manager based in Malmö, Sweden. I'm constantly looking for ways to learn, grow and adapt. In the past, I have worked on projects in various industries including Education, Retail and e-Commerce.I was the founder of the Stockholm Software Testing Talks meet-up and a co-founder of the WeTest Auckland testing meet-up. I was also a frequent co-instructor for the BBST Foundations course. If you want to read my thoughts on software testing, feel free to check out my blog: https://nicolalindgren.com
Suggested Content
Is this on your radar?
Learn more with MoT
Topics