Testing Ask Me Anything - CI/CD and Delivery Pipelines
Abby Bangser
Site Reliability Engineer (SRE)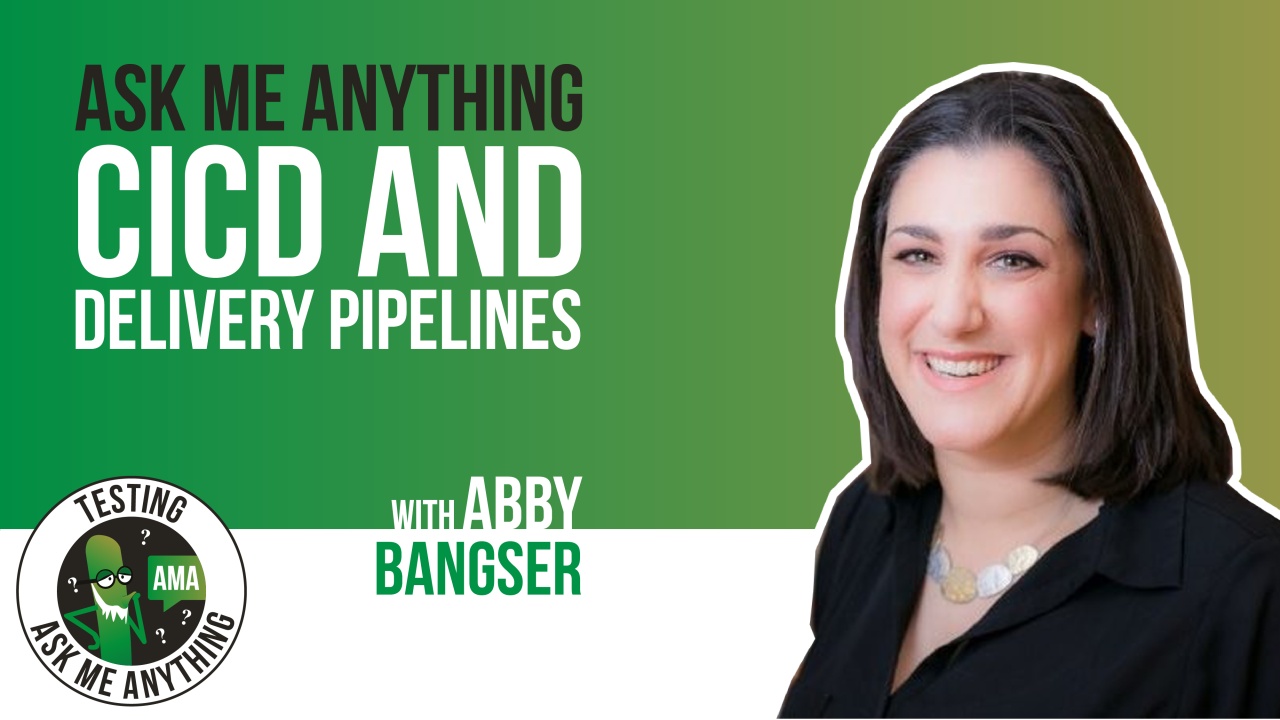 Description
Embark on a deep dive into the world of CI/CD and Delivery Pipelines with the phenomenal Abby Bangser. This Ask Me Anything recording sheds light on the intricacies of Continuous Integration and Continuous Deployment, drawing from Abby's vast knowledge and experience. Whether you're a novice trying to grasp the basics or a seasoned professional looking for advanced insights, this session is a treasure trove of information. Don't miss the chance to elevate your understanding of the agile software delivery process! 
Get involved in the community discussion over at
The Club
and find useful resources relating to this AMA there too!
Abby Bangser
Site Reliability Engineer (SRE)
Abby Bangser is a software tester with a keen interest in working on products where fellow engineers are the users. Abby brings the techniques of analysing and testing customer facing products to tools like delivery pipelines and logging so as to generate clearer feedback and greater value. Abby has a strong background in QA across software projects and platform engineering teams which she is now using in her new role as a Site Reliability Engineer (SRE).
Outside of work Abby is active in the community by co-leading Speak Easy which mentors new and diverse speakers, co-hosting the London free meetup Software Testing Clinic which brings together mentors and new joiners to the software testing industry, and hosting the London branch of #CoffeeOps meetup. You can get in touch easiest on Twitter at @a_bangser.
Suggested Content
Is this on your radar?
Learn more with MoT
Tags
developer-principles

developer-tools

observability

infrastructure

ci-cd