Testing Ask Me Anything - Getting Hired
Erin Donnelly
Talent Acquisition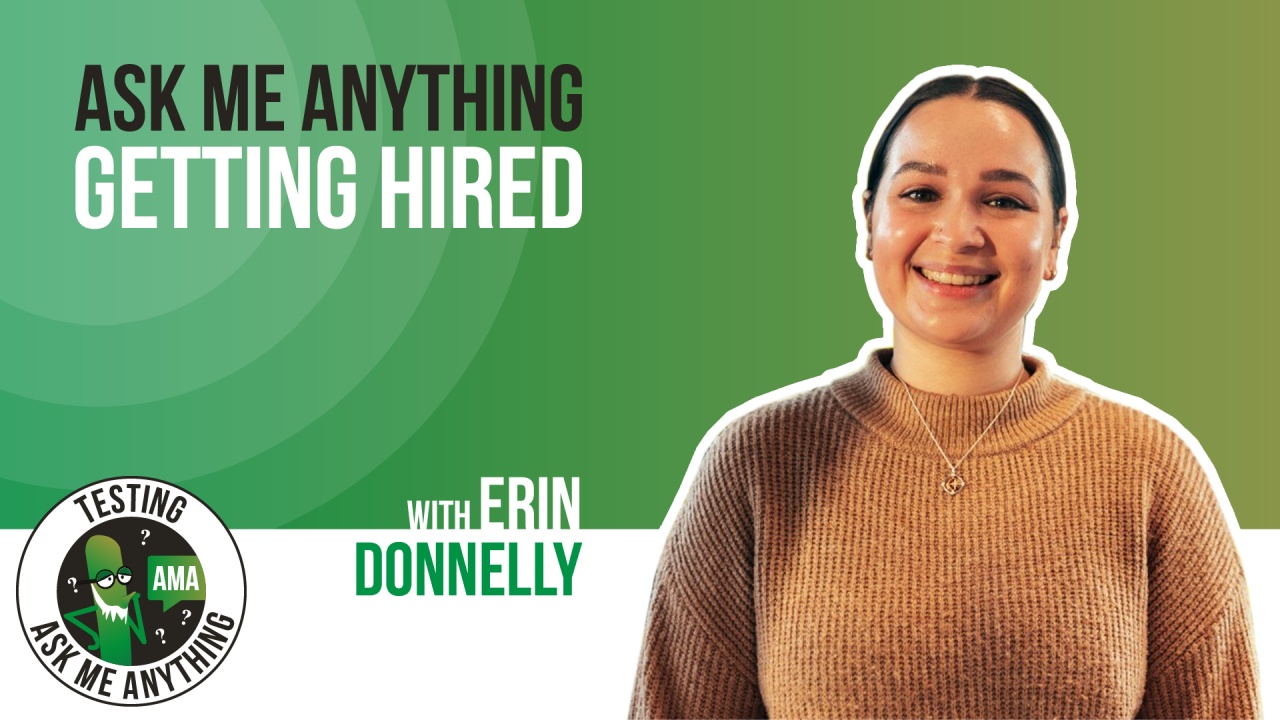 Description
Discover the wealth of knowledge shared in this Testing Ask Me Anything" (AMA) on Getting Hired. In this insightful session, Erin Donnelly, a highly experienced Software Tester Recruiter, addresses many pertinent questions raised by the software testing community.

If you're a software tester looking to gain valuable insights about the job market or recruitment process, this recording is a treasure trove of information. Listen as Erin provides expert answers and advice, uncovering the latest trends in software testing recruitment, how to create an outstanding resume, invaluable interview preparation tips, and effective strategies for negotiating job offers. 

Erin's expertise and industry knowledge will help you navigate the competitive job market and stand out as a software tester.






Erin Donnelly
Talent Acquisition
I'm a recruiter, who used to work solely in hiring Software Testers for organisations across the UK (mainly Scotland and the North of England). Because of this, I'm passionate about furthering the careers of Software Testers and being transparent about hiring practices in this area. I'm also attempting to learn a bit more practically about software testing (thanks Udemy!). These days, I hire across the technology space for one organisation in Scotland. I also help with the Ministry of Testing Edinburgh community, setting up regular events for the local community to learn more and network with like-minded (and different!) individuals. In my spare time, I have hobbies you might do with your pet or granny - going for pretty walks on the beach or in a forest, spending the day reading (I love fantasy), and generally drinking huge amounts of tea whilst I do so! P.S. You can check out a podcast I did around automation testing with Richard Bradshaw here: https://shorturl.at/pwzQ7
Suggested Content
Is this on your radar?
Learn more with MoT
Topics
Tags
recruitment

career-development