Accessibility Testing 101 - Crystal Preston

Crystal Preston-Watson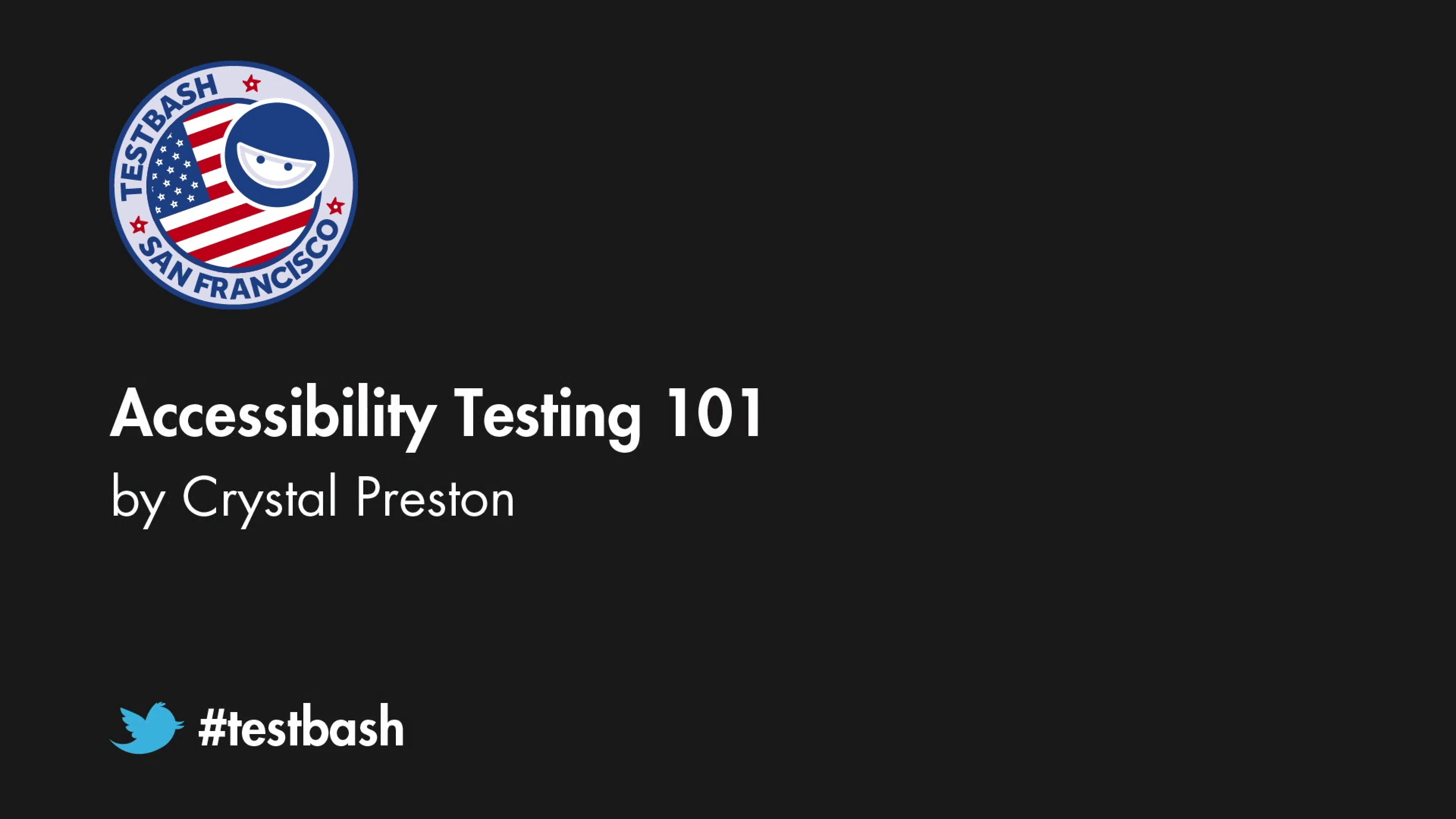 Description:
As more companies come to understand the importance and necessity of building accessibility into their applications, it's critical for testers to implement testing that truly captures issues that can inhibit access and usability for users with disabilities and those without. This session is for those new to accessibility testing and will cover basic testing techniques that can be applied to most applications. It will also help attendees to understand the basics of web/mobile accessibility and discover tools and features to help them in their testing.
Takeaways:
Learn the basics of digital accessibility
Explore techniques and best practices for accessibility testing
Overview of manual and automated accessibility testing tools