Discussion: Test Leadership/Management

Elizabeth Fiennes

Jerry Headley

Karime Salomon

Scott Kenyon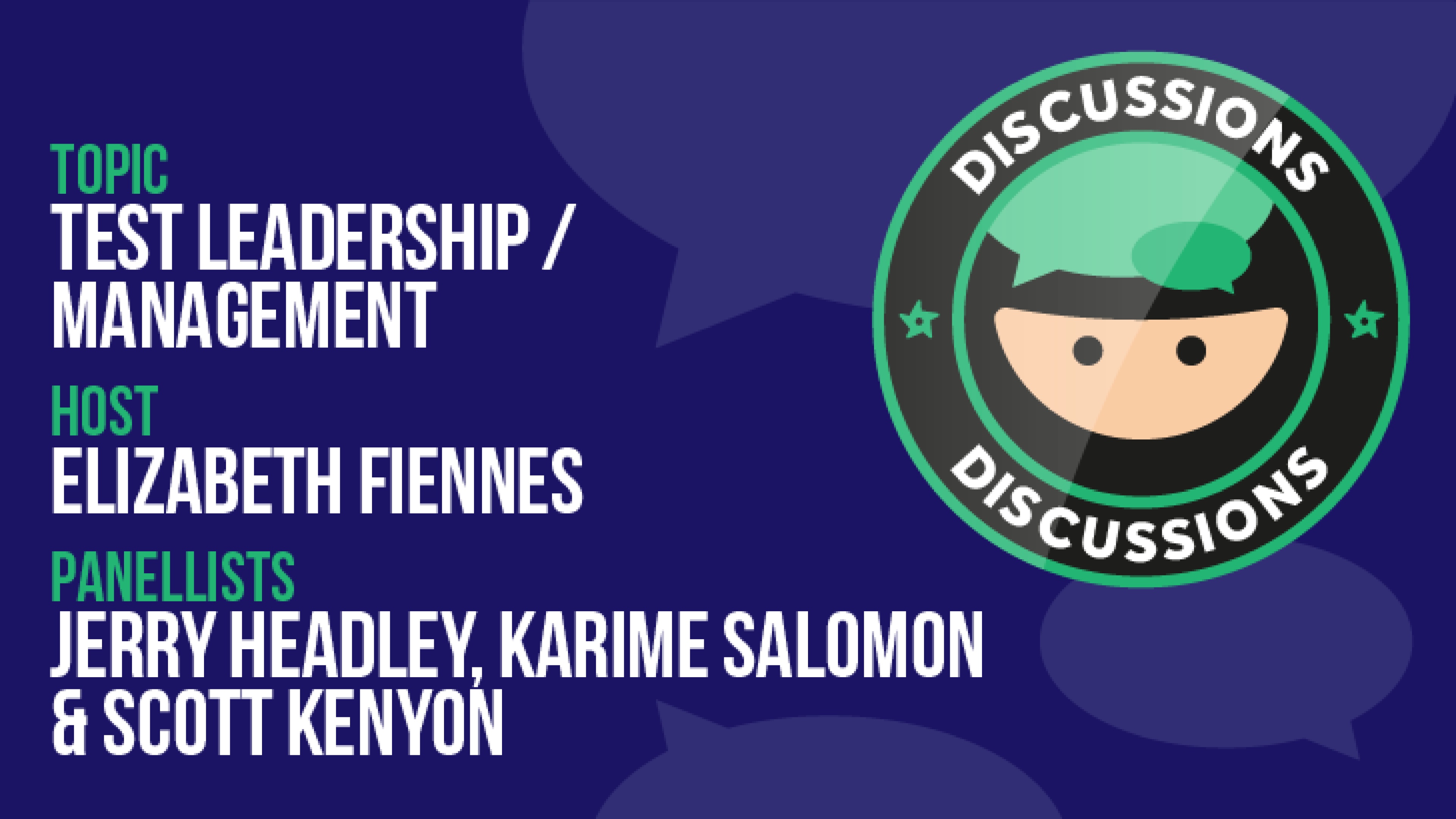 Description:
Watch the Panel Discussion hosted by Elizabeth Fiennes and guests Jerry Headley, Karime Salomon and Scott Kenyon discussing Test Leadership / Management
Looking to move into Test Leadership/Management?
Spending most of your time managing testing instead of leading it?
Looking to improve your leadership skills, or have some specific challenges you'd love support with?
This recording will help clarify these and much more.