First 100 Days as the Only and First Tester in a New Company – Kim Knup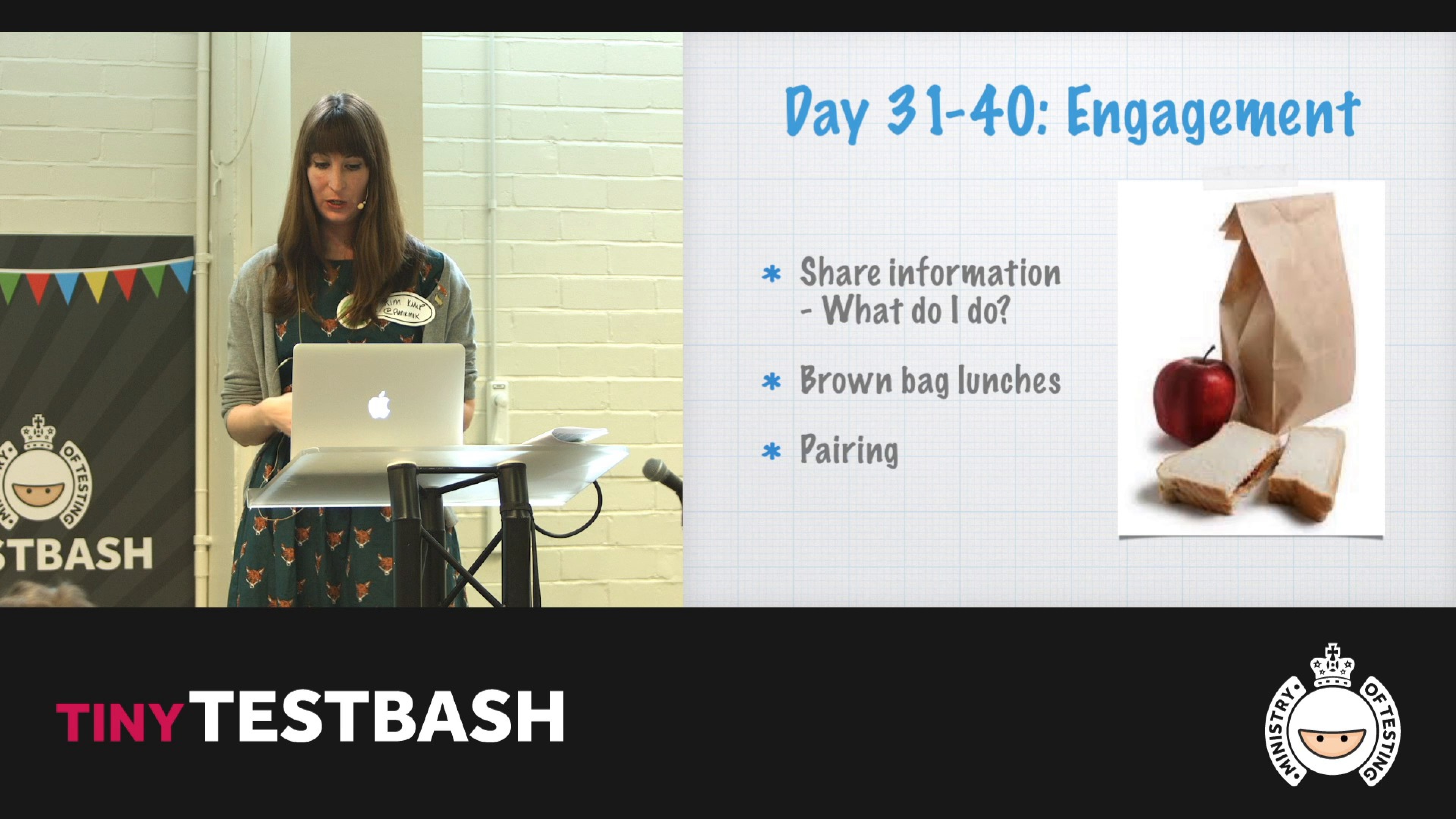 Description:
Just over a year ago I was introduced into a company which had a successful product but no testing department. When I questioned how they test their product I got the following answers:
"We don't have any testers. Our product owners and stakeholders do the manual testing and we have a vast suite of front end automation tests."
The company was 6 years old at this point, had moved to their version of agile software development and the need for a fast feedback loop from the product owners and stakeholders was becoming apparent. However these individuals generally already had a full time job and could not attend stand-ups, reviews, planning meetings, let alone test the product.
In this talk I will share my experience as the first professional tester at this company; the steps I took to make the business understand that testing is a valuable commodity (not just an activity) that not anyone can do and how I started to establish and grow a test team.
Key Takeaways:
How I sold testing to the business – especially manual testing when "testing" had already been automated
How I enabled the development team and business to engage with testing – creating an internal testing community
How I established and grew a testing team
Kim is a manual functional tester and one of the co-organisers of the Brighton tester meet-up; #TestActually. Currently she works as the Test Lead at Crunch Accounting Ltd managing a small team of testers while being hands on as well.
Over the years she's worked in linguistic games testing, and worked with big data archiving and asset management tools. Her main interests are usability testing and using automation tools to aid manual exploratory testing.
Find her here: @punkmik and http://punkmiktests.blogspot.co.uk/.