Holding Space: Making Things Better by Doing Less - Maaret Pyhäjärvi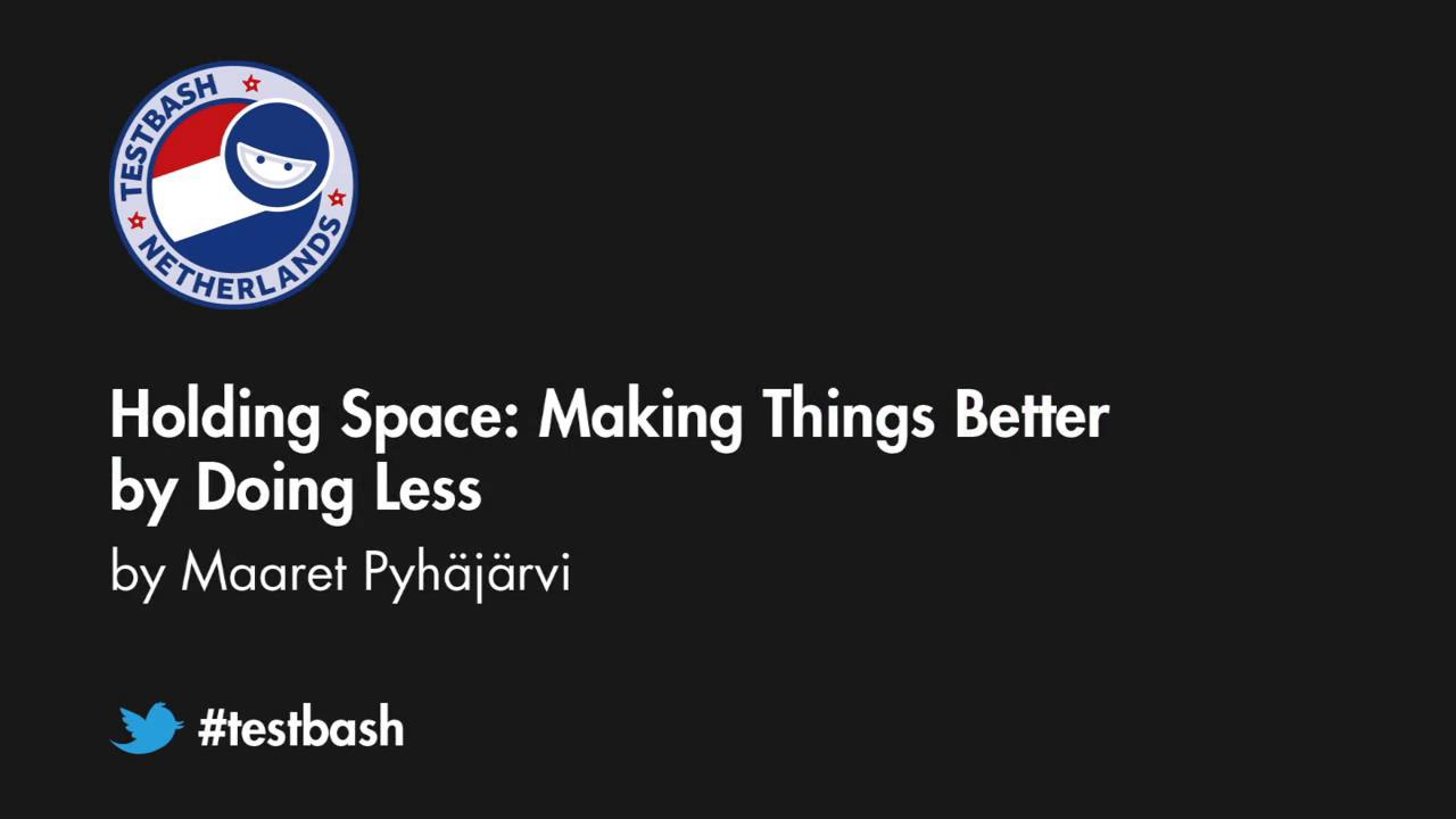 Description:
As a tester, I have two ways to provide value in my teams. As in individual contributor doing tasks I have productivity. As a member of a group, enabling others I have generativity. Growing in seniority in Agile teams, I've moved from an individual contributor to collaborator. I've found that the balance of productivity (information I provide) and generativity (information others provide because of me) has become a key part of my tester role.
In this talk, I will share my experience of learning to step back and hold space, actively do less to enable others to do more. I'll show the ways I've learned to use to make my contributions visible to my managers and how I've redefined my tester role with 4C's: I'm a Conscience, a Catalyst, a Cheerleader and a Critical Thinker.
Join me for an experience-packed talk that teaches you experimenting with doing less and achieving more.