Lessons Learned in (Selling) Software Testing – Keith Klain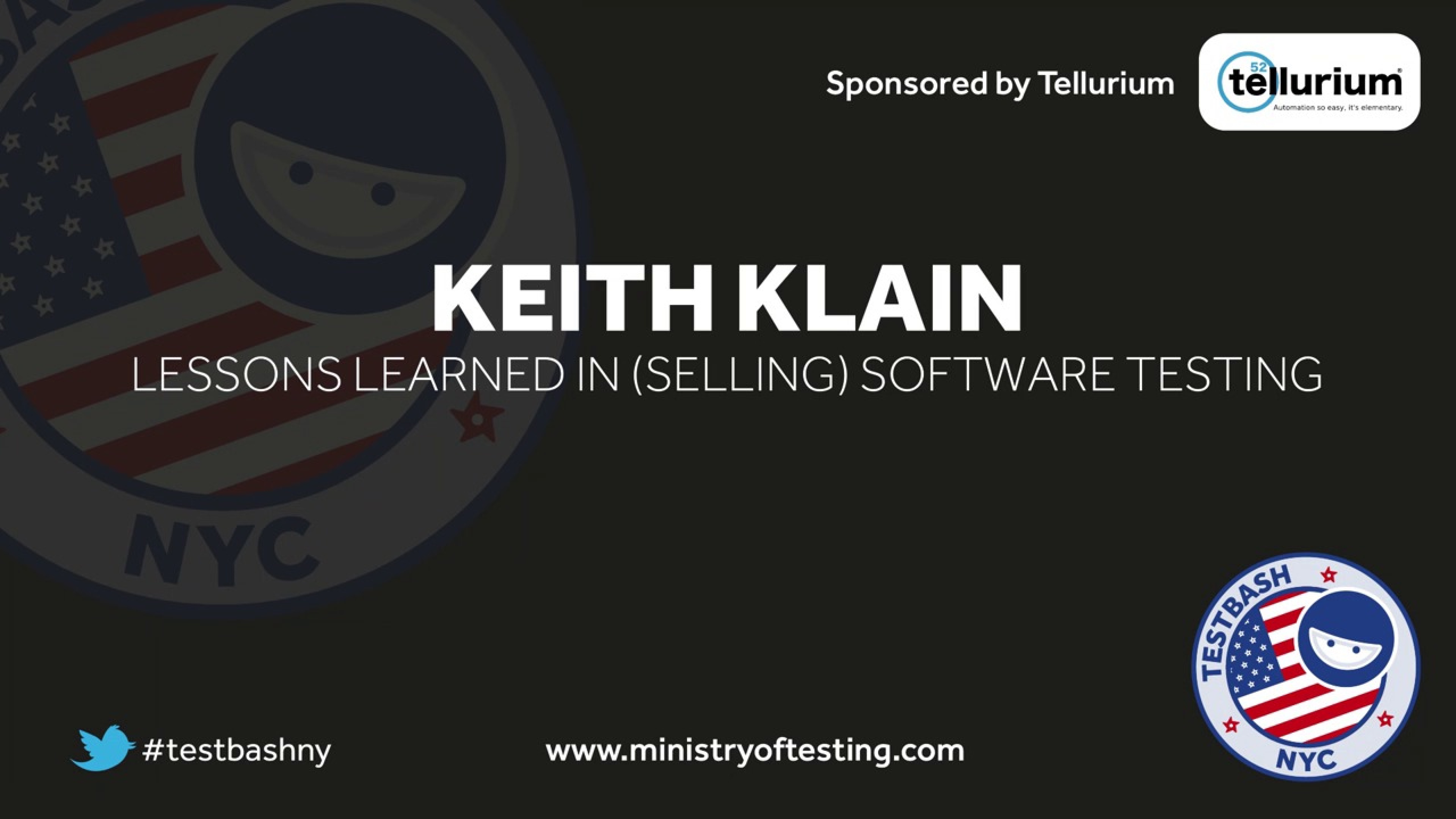 Description:
In 2013, Keith Klain quit his job as the Head of the Global Test Center with Barclays to start a testing practice based on Context Driven Testing (CDT) principles. The last two years have been spent wading through industry dogma, pitching new ideas about testing to clients, hiring (and firing) testers, and trying to turn CDT into a commercial approach. The successes and failures over those two years have validated some of the lessons he learned from a 20-year career in software testing and taught him some new ones he wasn't expecting. Come join Keith as he shares what has and hasn't worked in talking to stakeholders about what they need vs what they want, test case allergies and "smarty pants syndrome", and what it means to get things done while not compromising your integrity.
About Keith
Keith Klain is the co-CEO of Doran Jones, a New York based consulting company building a technology outsourcing center in the South Bronx. For the last 20 years Keith has built technology teams for global financial services and IT consulting firms in the US, UK, and Asia Pacific. Keith designed the Software Testing Education Program with the Bronx based non-profit Per Scholas while he was a Director at Barclays Investment Bank. He is the Executive Vice President of the Association for Software Testing and was the recipient of the 2013 Software Test Professionals Luminary award.
Many thanks to Tellurium for enabling us to share these videos through their sponsorship.