Lindsay Strydom
Gareth Waterhouse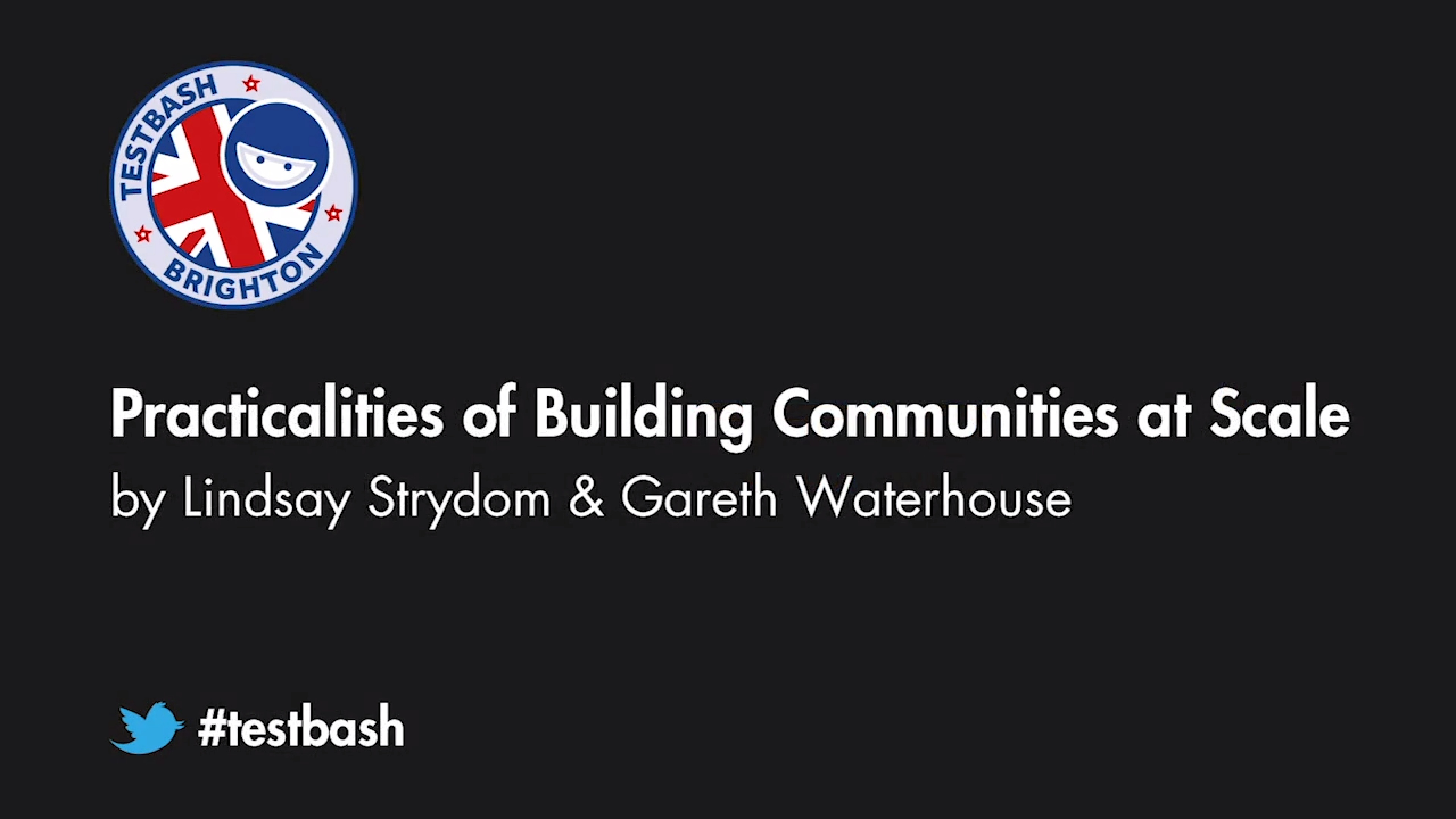 At our company we do things at scale; to give you an idea of the scale just one of our several hundred APIs will serve upwards of 1,000 requests per second and we get 100 million page requests a day. We're an international business with 16.5 million active customers and we shipped 1.7 million parcels last Black Friday.
We have over 200 QAs, split over six locations, and fostering a sense of a community that fits everybody's needs is difficult. That isn't to say we haven't tried. This session will talk about our journey towards where we are now in terms of building a community of practice and the lessons we've learnt along the way that can be taken on board by communities of any size. We'll also discuss some of the key benefits we get from having a thriving community of QAs.
The key points of our talk include:
How and why certain types of community don't always work. We've tried various community models, and for a number of reasons some of these have failed.
It's okay to fail and re-evaluate - if what you have isn't working (such as one large all encompassing community), then change it. It's all about iteration!
Common problems we faced (and that you may face) when building a community and how we have overcome them - e.g. lack of enthusiasm (but passion is infectious and now we hire people with that in mind) & work and time pressures (getting line manager buy in and leadership recognition)
Different events that we have held and the outcomes of them - What events proved popular, and what events proved not so popular and why.
Things you can do to set up your community(ies) for success - Things like hiring the right people, building a brand, making it as fun and inclusive as possible.