The Anxious Tester - Chris Kelly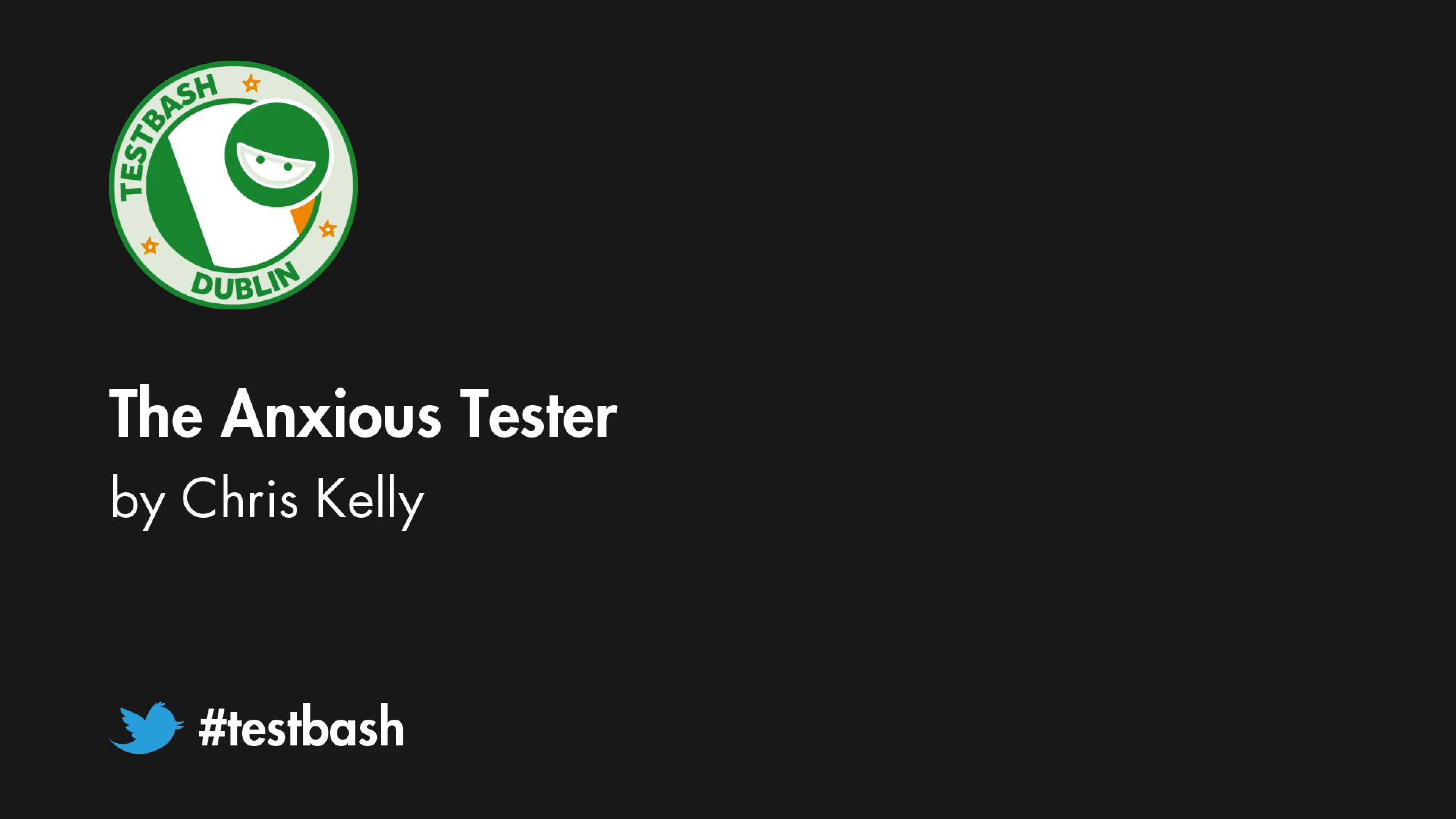 Description:
Over the last year I have become more aware of my anxiety levels. As this awareness has grown I have noticed that it can really affect my day-to-day work. In this session, I want to talk about the things that I do to try and manage my anxiety.
I've never been diagnosed with anxiety and I have not talked to a professional about it. However, when someone close to me needed help, and eventually accepted that they needed to ask for it, I started to see some of the same behaviours in myself. It took time for me to fully accept that this is normal, even when reassuring that other person. It is easy to give good advice, but much more difficult to act on it.
Takeaways
If one person in the audience can recognise a behaviour in themselves that they haven't been aware of before and takes away one of my methods to help deal with it, then the inevitable anxiety that I will feel about standing in front of everyone will be worth it.
But I would hope that everyone takes away something.