Become a 99 Minute Workshop Instructor
It's been almost a year since we began our incredibly successful 99 Minute workshops, and we're looking for individuals to work with us to create and deliver new engaging, informative workshops. To establish new workshops, we'll be running a four-week-long cohort in which we'll teach you how to prepare and deliver a 99 Minute workshop. We'll draw on modern teaching practices and our experiences from past 99 Minute workshops to help you provide the best workshop possible before helping you get your workshop live and in front of an audience.
Places on this training/cohort course are strictly limited, act quickly to secure your place.
Join us to prepare and deliver a 99 Minute workshop whilst learning the secrets to delivering a successful online workshop
Identify suitable topics for a workshop that aligns with your skillset

Determine your target audience and their needs

Prioritise workshop topics

Demonstrate what learning outcomes are

Critique both good and bad learning outcomes

Create enticing learning outcomes

Relate learning outcomes to activities and teaching methods

Judge what activities to create to enable learning outcomes

Choose appropriate teaching styles to support learning outcomes

Plan and develop your workshop

Break down what makes an abstract good or bad

Critique abstracts to help improve abstract writing

Compose a workshop submission for Season 2 of 99 Minute workshops
Meet Your Instructor
Mark Winteringham
DOJOBOSS
Mark Winteringham is a tester, toolsmith and the Ministry of Testing DojoBoss with over 10 years experience providing testing expertise on award-winning projects across a wide range of technology sectors including BBC, Barclays, UK Government and Thomson Reuters. He is an advocate for modern risk-based testing practices and trains teams in Automation in Testing, Behaviour Driven Development and Exploratory testing techniques. He is also the co-founder of Ministry of Testing Essentials a community raising awareness of careers in testing and improving testing education. You can find him on Twitter @2bittester or at mwtestconsultancy.co.uk / automationintesting.com
Learn how to plan a successful 99 Minute workshop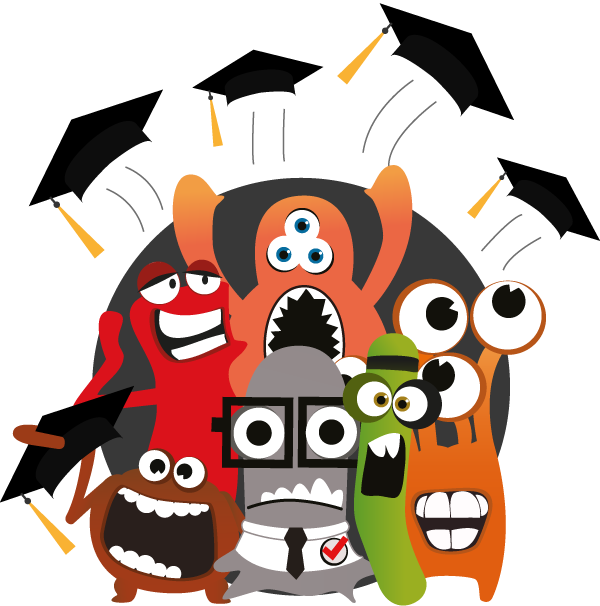 Cohort Based Training
A New Type of Online Learning for Ministry of Testing
Hands-on Learning
Our online cohorts are designed to be hands-on and interactive. We learn best when we do. The live sessions will be made up of short talks and group activites. Additional self-paced activities will be set in between the live sessions.
Learn with your Peers
Our cohorts are designed for peer learning and interaction through live online sessions, Slack and The Club. This formats increases collaboration and enhances the learning experience as you progress through the curriculum. The cohort is also there to support you with the activities. You'll also leave with your own mini community of fellow learners.
Making Time to Learn
Multiple days of online training back to back can be very tiring. Our approach means we can spread the curriculum over a longer time period and have mulitple smaller manageable live sessions, that fit better around life. You can then complete activities and challenges in between the live sessions at a time that suits you.
Structure and Accountability
Cohort based learning provides structure in the form of set due dates, live sessions and discussion platforms. Other cohort members also help you stay accountable (and motivated) to complete activities and contribute to wider discussions.
Course Curriculum and Schedule
Timings are
Picking a Workshop Topic
-
Cohort
Our cohort begins by reflecting on what exactly we want to teach in our workshops. There are a range of topics and approaches to teaching that we can take advantage of, so our first port of call is to sit down and work out what we want to teach and who we expect to be teaching.
However, picking a topic isn't as straightforward as saying 'I will teach A'. Some attendees will join with a clear idea of what they would like to teach but might not know if it's a topic that is in demand. Others might have a range of ideas but not sure what to prioritise or be looking for recommendations on topics.
That's why in this first session, we'll take the time to work together to identify potential topics, determine target audiences and their requirements. We'll use the information we've learned to decide what workshop we each want to plan and teach as a 99 Minute workshop.
---
Identifying Outcomes
-
Cohort
Now that we know our topic for our workshop, some might feel it's time to go ahead and submit it for review. But how can we describe and sell a workshop to others if we've not taken the time to understand what we'll be teaching? That's why we'll leave submitting a workshop to one side and begin work on planning the structure of our workshop.
Which leaves us with the question of how do we plan a 99 Minute workshop? How do we capture what we want to cover in our two-hour slot and what activities we want to carry out during the session?
We'll start to answer these questions and lay the foundations of our workshop through learning outcomes. In this session, we'll learn what learning outcomes are and how they provide both the structure of our workshop and how to evaluate a learner's progress. We'll then learn how to identify our learning outcomes for our workshops to prepare us for further planning.
---
Planning Our Workshop
-
Cohort
We now have learning outcomes identified, but some planning is still left to do before we're ready to submit. We need to flesh out our plans to demonstrate how we're going to enable learners to show that they can achieve each of the learning outcomes we've set.
But how do we get learners to show they've completed our learning outcomes? What knowledge and skills do we need to share? And finally, how do we do it in an online context that offers its unique benefits and constraints.
We'll learn how to address all these questions by learning to identify and plan activities that learners can take to enable both you and the learner to assess whether they have achieved the learning outcomes you've set. We'll also explore how to identify what you will need to teach to support these activities and what teaching styles you can use in an online context.
---
Submitting Our Workshop
-
Cohort
With our workshop now planned out, it's time to share our workshops with others and get them live for people to attend. How you share the details of your workshop with others is crucial. How you describe your workshop, what it will cover and the problems it will solve / value it will bring to learners will help them decide whether they should join your workshop.
So what should we share? How should we share it? What traps should we avoid, and how can we promote our workshops successfully?
In this final session, we'll learn how to take everything we've identified from our workshop plans and distil it into a description that is accurate and enticing. We'll explore sample descriptions that highlight both good and bad practices in writing workshop descriptions before taking the time to review each other's workshop descriptions and ultimately submitting them to be part of the next season of 99 Minute workshops.
---
Places on this training/cohort course are strictly limited, act quickly to secure your place.
Frequently Asked Questions
What are 99 Minute Workshops?
99 Minute workshops are completely online workshops that are no more than two hours in length. These will be done live, available exclusively to Pro members, with a maximum of 100 attendees. A rough format for these could be 30 mins total talking with 3-4 activities weaved in for attendees to complete.
I want to run a workshop, but I don't have any ideas. Can I join?
Yes, we're actively polling the community to discover what subjects and topics they want to learn. We'll share that feedback in our first to help you identify topics that you are familiar with that you can deliver as a workshop.