Masterclass: Succeed As a New Manager
This Masterclass will be hosted by the one and only Gwen Diagram and will take place on the18th of May 2021 at 8 PM (UK Time). More information about Maryam Umar and the full Masterclass description is available below.
Click 'Register Now' to reserve your free space.
This event is free and open to everyone. Log in with your MoT account and register
Learn how you can manage and lead teams successfully
Who should attend
Team Leaders
Learn to create a team vision
Managers
This Masterclass will make people management easier
Software Testers
Do you want to become a team leader? Learn what's involved
Learn to execution through people and not self

Make people management easier

Create team vision

Hire and build the right team

Gain the reward of psychological safety in your team
Meet Your Speaker
Maryam Umar
HEAD OF QUALITY ENGINEERING
I work in London as Head of QA of a Fintech firm. I started my career thirteen years ago as a QA test engineer in the finance and mobile industry. After transitioning to the eCommerce sector, I performed QA in various capacities for online restaurant and travel services. I continue to work in QA as a manager now with special focus on sustainable delivery practices. In addition to this, I have been a keen advocate of creating and sustaining diverse teams. As I have transitioned in my career, I have found that creating teams which work well together is more challenging than the actual project(s) to be delivered by the team. I pay special attention to team dynamics and ensuring engineers are in roles which give them a sense of purpose. I have also been speaking at schools and universities to educate students about what the industry has to offer and what a creative space the technology sector can be.
Meet Your Host
Gwen Diagram
ENGINEERING MANAGER
Gwen Diagram is a technology professional from Leeds who specialises in testing.  She is an avid automation evangelist with a focus on testing complemented by repeatable build processes with monitoring. She has had varied roles throughout her career including Scrum Master at a Start Up, Engineering Manager at a bank and DevOps kid at a large Financial Services organisation. She is currently an Engineering Manager at Sonocent in Leeds.
As a strong believer in making the tech industry as open and punk as possible, she co-organises a twice yearly free day long testing conference called the Leeds Testing Atelier.  She speaks regularly at local meet-up groups, Agile Yorkshire and Leeds DevOps, duels with creative types at events like the Tech Off, speaks internationally at conferences such as Nordic Testing Days in Tallinn and was the closing keynote at Agile on the Beach in Falmouth, UK in 2018.
Outside of work, you will usually find her hanging around a Natural History Museum somewhere in the world marvelling at how incredibly excellent dinosaurs are, feeding pigeons or ducks or obsessing over transport.
Learn how you can manage and lead teams successfully
Succeed As a New Manager
By Maryam Umar. Hosted by Gwen
Masterclass
Becoming a manager of an engineering team is a daunting task. Most of us love to write code and as we get better, we are asked to start managing teams.
My journey has been a little bit different. I came into team management by choice. In this masterclass, I will share some of the mistakes I have made as a mid-level manager and provide some tools for overcoming problems. Balancing personal learning as well as growing a team are difficult tasks expected from a new manager. I will be sharing my journey as I learnt to navigate through this extremely rewarding role in my professional life with multiple anecdotes to help everyone on this arduous ask.
Takeaways
Learn to execution through people and not self
Make people management easier
Create team vision
Hire and build the right team
Gain the reward of psychological safety in your team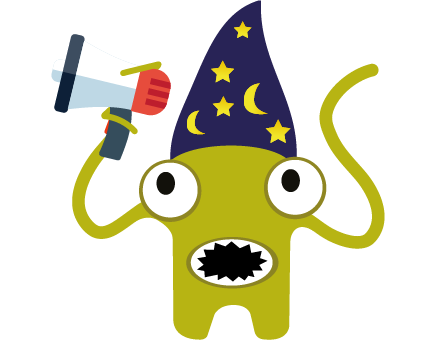 Masterclass Webinars
Bringing You Relevant Software Testing Topics from Community Experts
Watch with Other Professionals
All our Masterclasses are free to attend live, so come join the conversation and learn with others.
Relevant Topics
We host a Masterclass each month which means we can respond to the hum of the community and bring you relevant topics on a regular basis.
Recorded
All our Masterclasses are recorded and available to watch on demand for Pro Members.
This event is free and open to everyone. Log in with your MoT account and register