Testing Ask Me Anything - Testing Essentials with Dan Ashby
Join Dan Ashby as Vernon asks him all your questions around the topic of Testing Essentials. Hi! I'm Dan. I'm a testing and quality enthusiast, currently working in the Director of Quality Services role at Ada Health (a Health Tech company that create Ai driven health assessment and care navigation software). I've worked in the testing and quality realm for a long time, and have been learning and teaching in the testing community for just as long. For the past 5 years Mark Winteringham and I have been focusing on building up a comprehensive course (initially starting with free monthly meet-ups to build a curriculum, and evolving it to become a series of online courses, a learning pathway, around the essentials of testing. I just find it so rewarding helping new people to break into the craft of testing, get new fulfilling jobs and careers, help existing testers fill gaps in their knowledge and skills, and also with helping people step up into mentoring!
This Testing Ask Me Anything is kindly sponsored by Provar!
This event is free and open to everyone. Log in with your MoT account and register
Starting out in testing, or growing in our career in testing can seem daunting, join our AMA to get to grips with the essential skills for software testing
Meet Your Speaker
Dan Ashby
DIRECTOR OF QUALITY SERVICES
Proud father. Quality and Testing enthusiast, teacher, coach, mentor and servant leader. Director of Quality Services @ Ada Health. I blog at: danashby.co.uk and I'm a co-founder of the MoT Essentials (formerly the Software Testing Clinic). I love being involved in the testing community (and other communities)!
Meet Your Host
Vernon Richards
TEST EVANGELIST / MENTOR
Vernon has been testing software for 14 years starting with video games on PS2, Xbox and PC. In that time, many changes have occurred in the software development world but testers often still use the trusty old vocabulary of "tests cases", "pass/fail" and "giving confidence". Taking advantage of a diverse range of experiences gained on projects such as F1 racing teams, networked gambling machines and others, Vernon helps teams speak in a language the business can understand - no translation necessary!
Testing is difficult but also very rewarding! People build software for people, and much of testing is about assessing quality with this front of mind, so the information uncovered can really help our teams make a difference for people. But starting out in testing, or growing in our career in testing can seem daunting, but with the right guidance and learning the essentials will set you up for a really fruitful and rewarding career in this craft!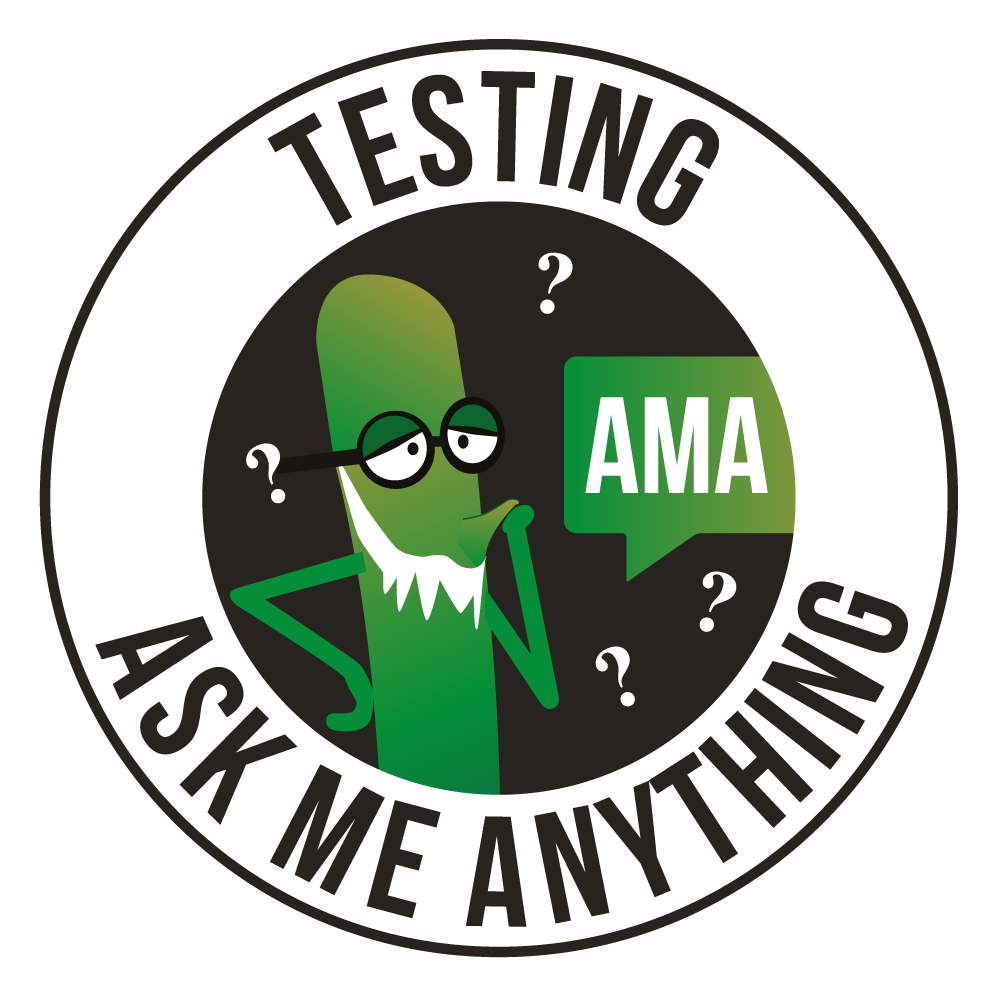 Ask Me Anything Webinars
Software Testing Questions, Questions and More Questions.
Shape the Conversation
Any attendee can ask a question, therefore if there is a problem or topic you want to discuss, post your question(s) and it's highly likely they will get answered. Also attendees can upvote the questions of others to increase the chance of it getting asked.
Contribute Your Own Answers
The community chat is always very active during our Ask Me Anythings webinars as other attendees contribute their own answers to the questions being asked. So if you attend live, it is a great opportunity for you to learn from our speaker, but also contribute some of your own insights.
Resources
Due to the variety and sheer numbers of questions that get asked during our Ask Me Anything webinars, there are always lots of resources shared. These can be blogs, people to follow, books, and courses. So come along and boost your to read list.
This event is free and open to everyone. Log in with your MoT account and register
Frequently Asked Questions
Who can Join this Ask Me Anything? 
This event is open to both Club and Pro members. 
Will there be a recording? 
Yes, once we have added captions to the video, we will add it to our Testing Ask Me Anything series.