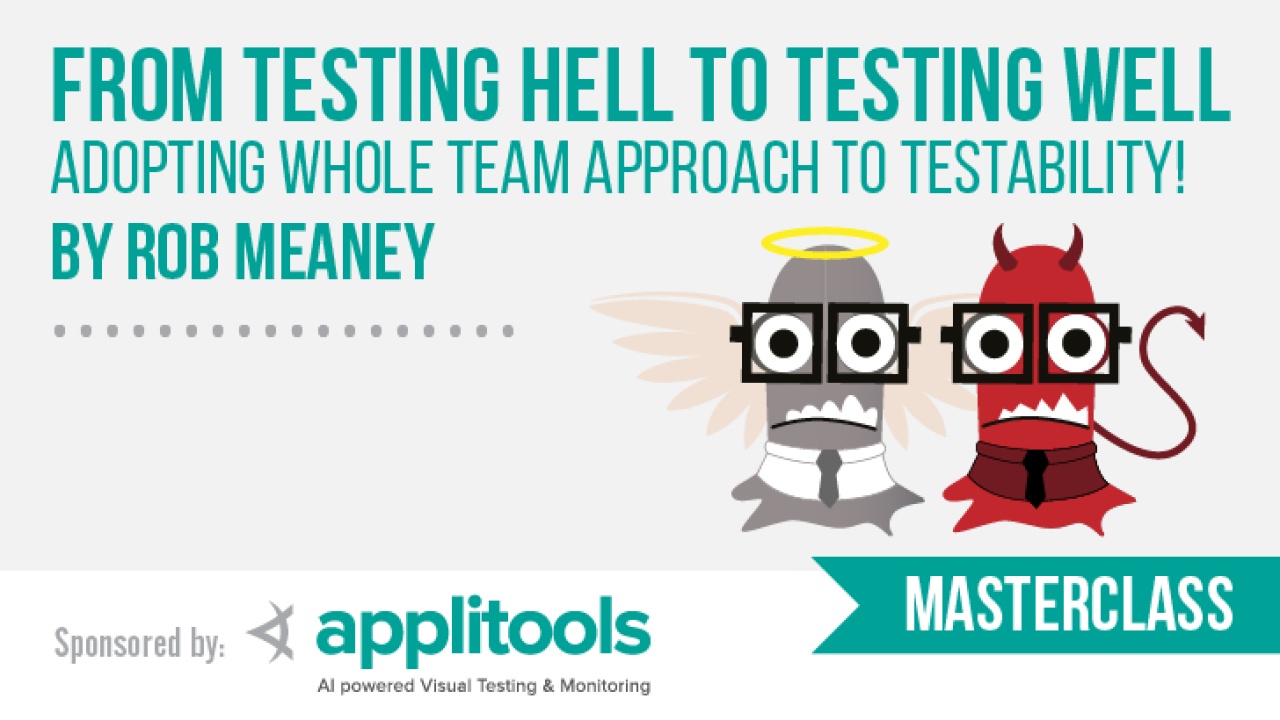 Talk Description
This Masterclass is kindly sponsored by Applitools. Applitools is on a mission to help test automation, DevOps, and software engineering teams release apps that are visually perfect -- by providing the only commercial-grade solution that validates the user interface of any app in a fully automated manner. Find out more about Applitools.
In today's competitive landscape, where failure can be catastrophic and speed to market is a critical business advantage, development teams are under more pressure than ever to get software from concept to customer in as short a time frame as possible. The speed with which teams can safely get changes into Production is constrained by their understanding of the implications of those changes.
So how do high performing teams achieve the seemingly impossible task of delivering valuable software with increasing speed and frequency without compromising quality?
To deliver changes safely, quickly and in a sustainable manner, teams need to adopt a relentless focus on Testability, eliminating anything that makes testing difficult, slow, wasteful or less trustworthy.
A whole team focus on Testability shortens feedback loops, accelerates learning while enabling more robust automation as well as deep, meaningful testing.
In this masterclass, Rob will recount his testability journey and the lessons he has learned. He will present the models, exercises and workshops he used extensively as a test coach to build a whole team focus on testability.
After this masterclass we hope to have provided:
Testers need to understand, advocate & inform their team about testability.
Developers and managers need to understand the impact of testing debt on the teams' productivity in order to prioritise testability appropriately.
A focus on testability facilitates deep testing and fast, reliable automation.
How development teams can apply the CODS testability model to identify and address architectural testability problems.
How development teams can apply the 10 Ps testability model to get a holistic view of the team testing experience so they can experiment and self-correct.
What you'll learn