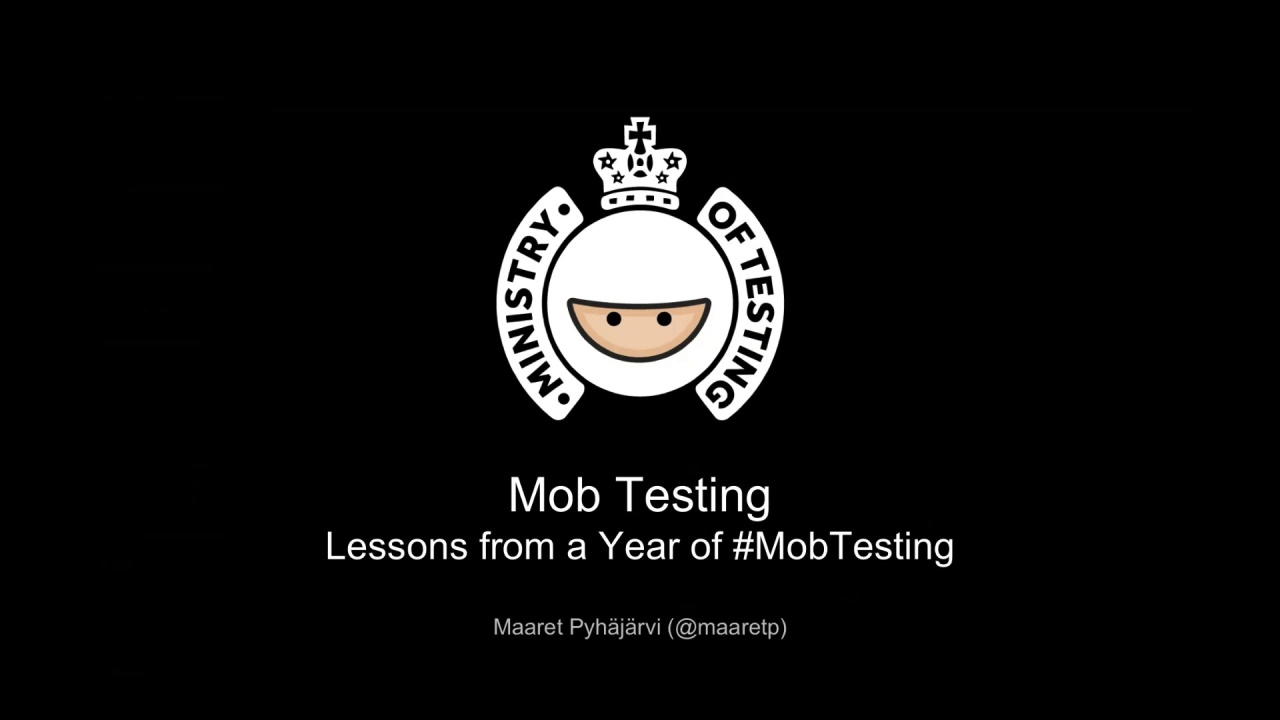 Maaret Pyhäjärvi
Testing Specialist and Development Manager
Talk Description
Exploratory testing is an intensive learning style of testing. It's time to amp up our skills by learning from one another by learning in a mob! 

With mob testing, the whole group works on the same thing, at the same time, in the same space, and at the same computer. Using a specific communication style called strong-style pairing that connects a group of brilliant minds on a shared experience. Facilitated by an expert, it makes a great mechanism for building habits and transferring skills over passing knowledge. 

This talk shares Maaret's core lessons from over a year of mob testing, both as a participant and a facilitator. It gives you guidance on how to get started, why it's a good idea, how to avoid the common pitfalls and how to create varied experiences of testing beyond the first day of mobbing.
What you'll learn
By the end of this masterclass, you'll be able to:
Describe what mob testing (and programming) is
Identify the benefits of working in a mob testing style
Avoid common pitfalls that can arise when mob testing
Run a mob testing session at your own workplace
Maaret Pyhäjärvi
Testing Specialist and Development Manager
About Speaker
Maaret Pyhäjärvi is a software professional with a testing emphasis. She identifies as an empirical technologist, a tester and a programmer, a catalyst for improvement and a speaker. Her day job is working with a software product development team as a hands-on testing specialist. On the side, she teaches exploratory testing and makes a point of adding new, relevant feedback for test-automation-heavy projects through skilled exploratory testing. In addition to being a tester and a teacher, she is a serial volunteer for different non-profits driving forward the state of software development. She was recently awarded as Most Influential Agile Testing Professional Person 2016. She blogs regularly and is the author of Mob Programming Guidebook.