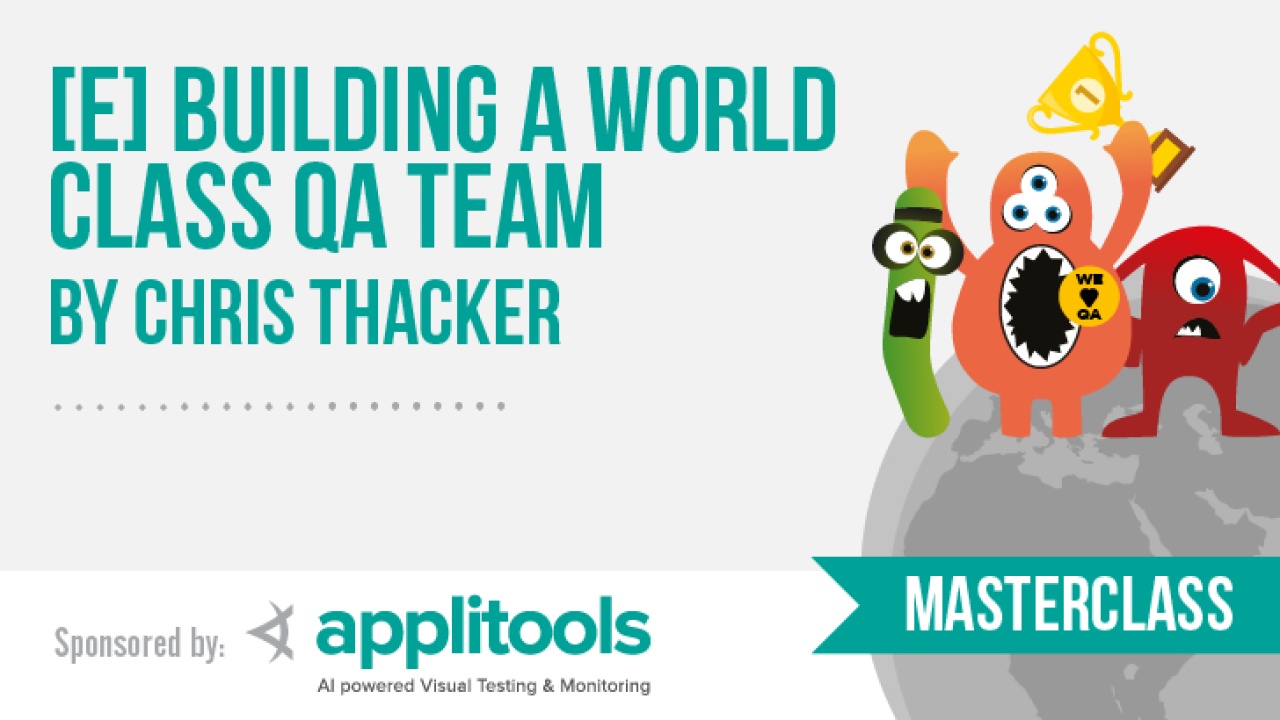 Chris Thacker
Head of Engineering
Talk Description
Chris's team is on a journey to build a world-class product engineering hub at a major e-commerce site, and as part of that, they are building a world-class QA Team. That's hard enough without being spread over three sites and the need to recruit, retain and grow QA's. All whilst developing processes and investigating tools to allow them to do their jobs effectively, meaning they help the business deliver on its strategy.

In this Masterclass, you will follow the journey Chris and his team have taken over the last two years. Discover their tooling and technique choices and the thought processes behind them, and how they influenced stakeholders to allow them to develop their approach.
This Masterclass was kindly sponsored by
Applitools
. Applitools is on a mission to help test automation, DevOps, and software engineering teams release apps that are visually perfect -- by providing the only commercial-grade solution that validates the user interface of any app in a fully automated manner.
Find out more about Applitools.
What you'll learn
By the end of this masterclass, you'll be able to:
Find and select QA Engineers that will enhance your team
Implement strategies early to onboard new team members successfully
Build a career framework to fit your team
Measure team success using three important metrics