Selling Testing Into Project Teams
Callum Akehurst-Ryan
Principal Test Engineer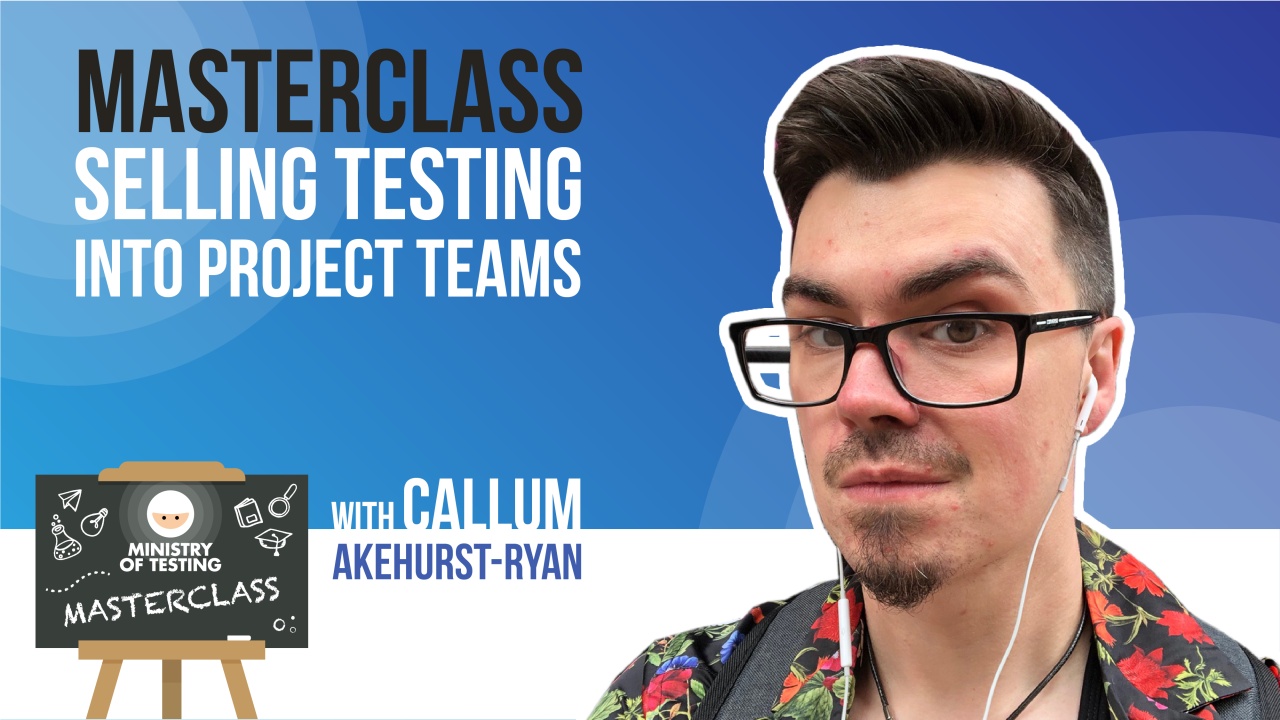 Talk Description
Half the battle isn't how we test, it's selling the idea that we should test in the first place. As testers, we must advocate for quality and amplify why projects should include testing. Yet who do we have to convince? When is the right time to "sell" testing? What types of testing can we advocate for? How should we go about "selling"? 
We're not salespeople, we're testers! Yet it's possible to step into that role when the time and context is right. And it's an important role to play if we're to have a positive impact on the delivery of high-quality products and services.      
And in some cases, an organisation may have never hired a tester before — let alone be aware of the importance of testing and the different types of testing available. We need to share what testing looks like and the value we can add. 
Join Callum Akehurst-Ryan as he takes you into the world of influencing, advocating and selling. This is a must Masterclass webinar for anyone looking to amplify the value that testing brings to a team.
What you'll learn
By the end of this masterclass, you'll be able to:
Recognise the benefits of selling testing to projects teams
Discover who the key stakeholders are and their needs
Name several ways to sell testing
Define a step-by-step process for selling testing to project teams
Callum Akehurst-Ryan
Principal Test Engineer
Throughout my 15+ year career I've had a variety of roles as a Test Engineer, Test Lead and Agile coach. As a result I have a well rounded approach to leadership in an Agile environment, both as part of test and the wider team. I specialise in full stack exploratory testing, embedding Agile testing into start-ups and quality reporting.
Suggested Content
Is this on your radar?
Learn more with MoT
Topics
Tags
communication

collaboration

influence