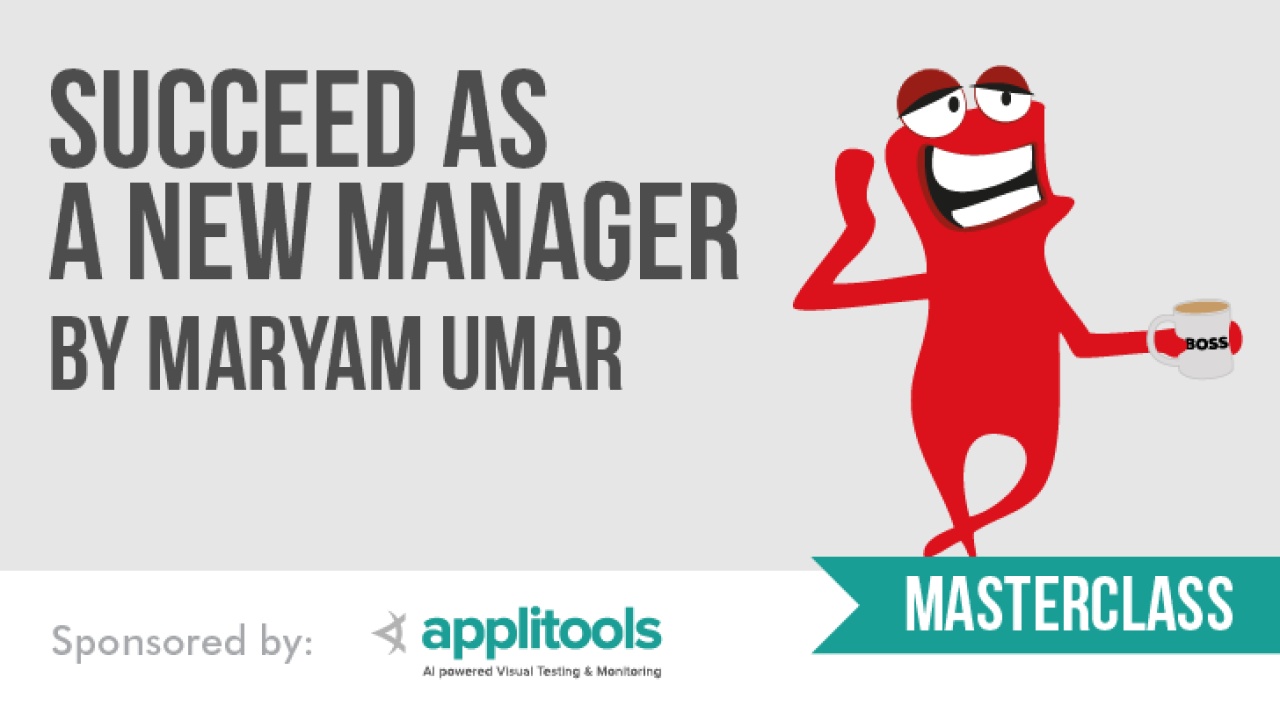 Talk Description
Becoming a manager of an engineering team is a daunting task. Most of us love to write code, and as we get better, we are asked to start managing teams.  
Maryam's journey has been slightly different; she came into team management by choice rather than a chance offer. 

In this Masterclass, Maryam shares some of her mistakes as a mid-level manager and provides tools for overcoming common problems. She discusses the difficulty of balancing personal learning and team growth as a new manager while sharing multiple anecdotes to help everyone currently experiencing this arduous role change.
What you'll learn
By the end of this masterclass, you'll be able to:
List common mistake new managers make and how to overcome them
Develop an inclusive and engaging team vision
Build the right team
Promote psychological safety in your team
Maryam Umar
Head of QA
I work in London as Head of QA of an Instant Salesware firm. I started my career 15 years ago as a QA test engineer in the finance and mobile industry. After transitioning to the eCommerce sector, I performed QA in various capacities for online restaurant and travel services. I continue to work in QA as a manager now with special focus on sustainable delivery practices. I pay special attention to team dynamics and ensuring engineers are in roles which give them a sense of purpose. In addition to this, I have been a keen advocate of creating and sustaining diverse teams by speaking at schools and universities to educate students about what a creative space the technology sector can be.
Suggested Content
Is this on your radar?
Learn more with MoT
Topics