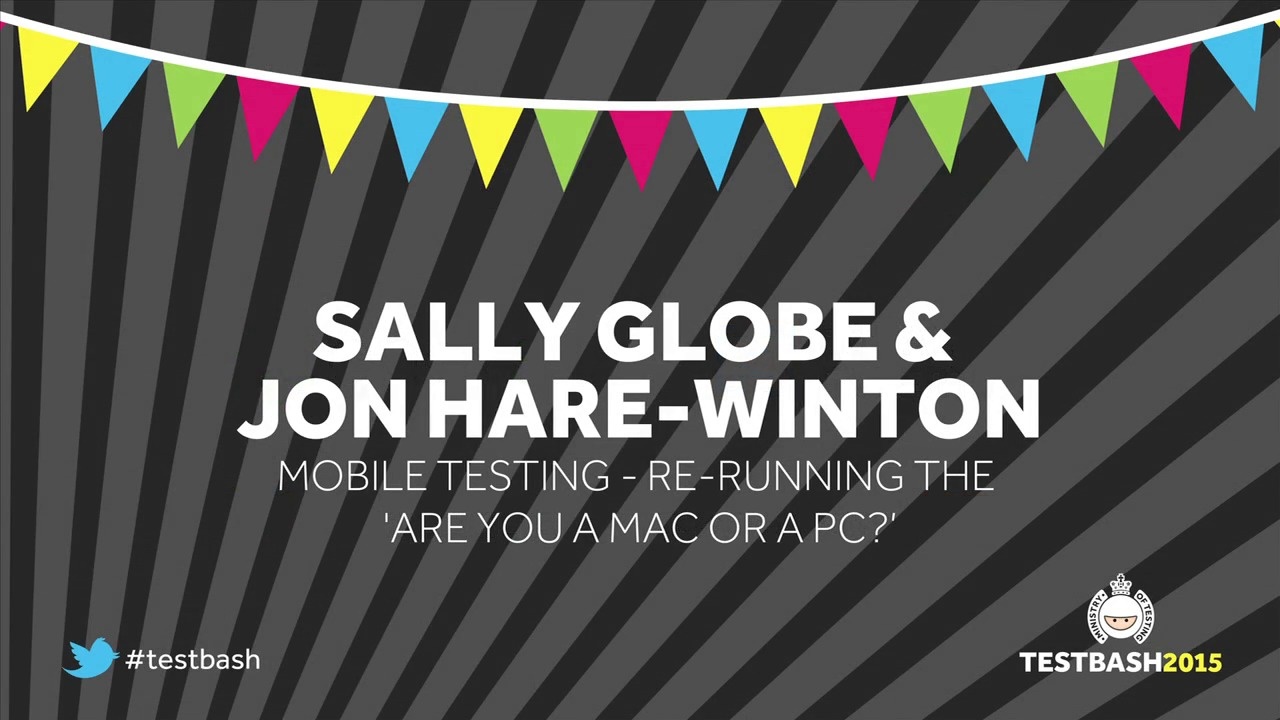 Talk Description
In 2006 Mitchell and Webb starred in a long-running TV campaign to persuade viewers about the differences between Macs and PCs. In 2015 Goble and Hare-Winton will re-run the battle in the field of mobile testing – this time it's iOS versus Android.
Slave to Apple's two-week approval and release process – maybe you should switch to Android? Spend nights crying about device fragmentation – ditch Android and embrace the sparsity of Apple devices. Manual and automation testing approaches and techniques on the two platforms will be compared, contrasted and – well – just argued about. Which side will you take?
Jon Hare-Winton has a Nexus 5 and a Nexus 7. Sally Goble has an iPhone 5S and an old iPad 2. They both work in the mobile development team at the Guardian and have more than 12 years of testing experience between them.
What you'll learn
By the end of this talk, you'll be able to:
Jon
About Speaker
<p>I am a Senior Automation Engineer at the Guardian. I worked originally as a manual tester, before moving into Automation and more general Development across the media, marketing and finance industries, and am a regular contributor to the Guardian developer blog. I have a passion for pushing the conceptions of what a Tester can be, and what Testing and Quality teams can deliver to wider software development, beyond conventional test practices.</p>