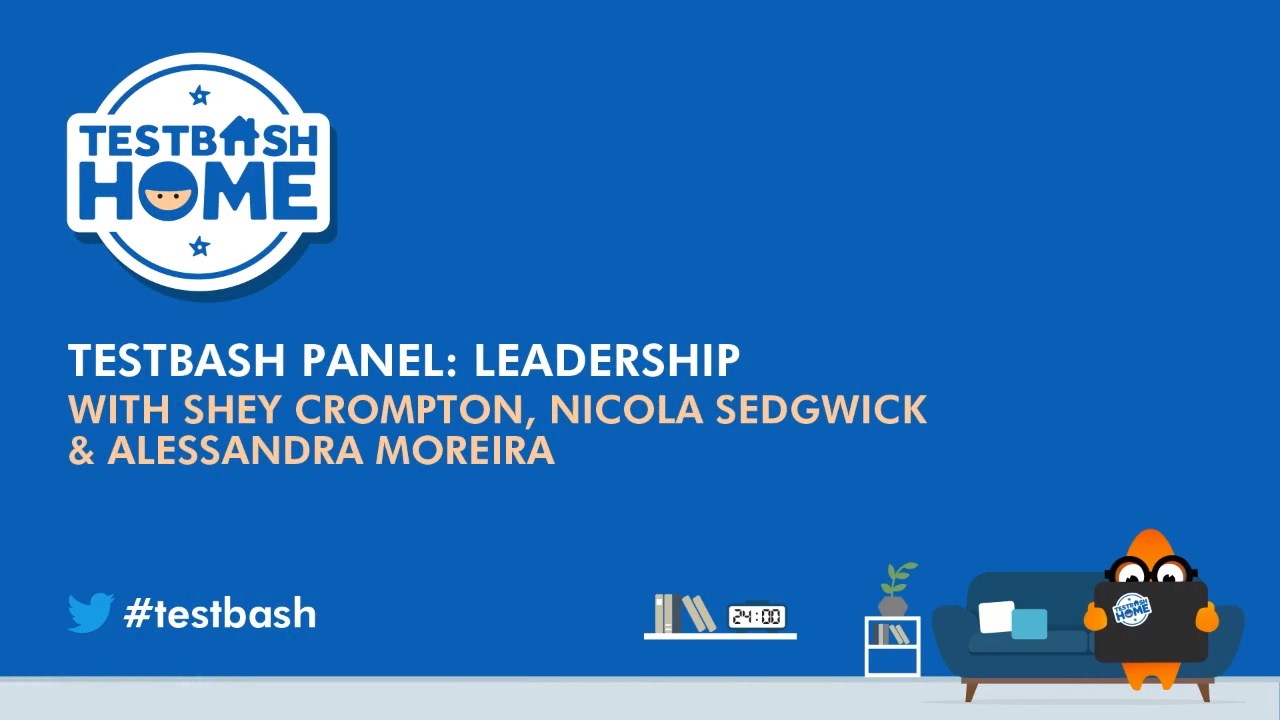 Talk Description
TestBash Home had two great panels, one on Coaching and this one on Leadership.
For this panel our master of conversation was Jenna Charlton who was joined by Alessandra Moreira, Shey Crompton and Nicola Sedgewick. Over the forty-five minutes our three panelist share some incredible insights into the topic of Leadership, exploring their vast knowledge and experience in this space.
If you are in a leadership position or aspire to be, you should watch this panel.
What you'll learn
By the end of this talk, you'll be able to:
Explore the vast topic that is leadership
Shey Crompton
Managing Director
About Speaker
Pre-millennium Shey broke his testing teeth in computer games, he can be held responsible for such iconic successes as Catwoman, Malice and the little known Harry Potter… Originally from Melbourne Shey's career has been as varied as his Anglicised Australian vowel sounds. Following a decade in Games Design, Project Management and Software Development he has spent the past 10 years working back in Testing - where his passion truly lies. As a Consultant he's covered various Test roles including a long term placement working with JK Rowling's Team at Pottermore. Shey's broad range of experience enables easy connections to be made with colleagues from all areas of the business spectrum. Shey can regularly be found providing the link or explanation between people from different disciplines. Shey has a significant presence within the testing community, sharing his perspective on Twitter, LinkedIn, and MoT's The Club forum among others. In-person he co-organises the London Tester Gathering and has volunteered TestBash. While not the first time Shey has spoken at TestBash, this will be the first time speaking for longer than 99 seconds. This year's appearance is slightly longer but follows his usual theme of helping leaders to discover and develop their own leadership style. When not talking about testing, Shey can be found talking about his next passion, craft beer. Follow him to find where good beer is being served.
Nicola Sedgwick
About Speaker
Alessandra Moreira
Director of Quality Engineering at Peloton
About Speaker
Ale is a passionate tester with 20 years experience in testing, including over 10 years leading diverse testing teams. She is currently the Director of Quality Engineering at Peloton. Ale enjoys mentoring testers and encouraging diversity in tech.