Less Is More - Diana Wendruff & Elizabeth Zagroba
Elizabeth Zagroba
Quality Lead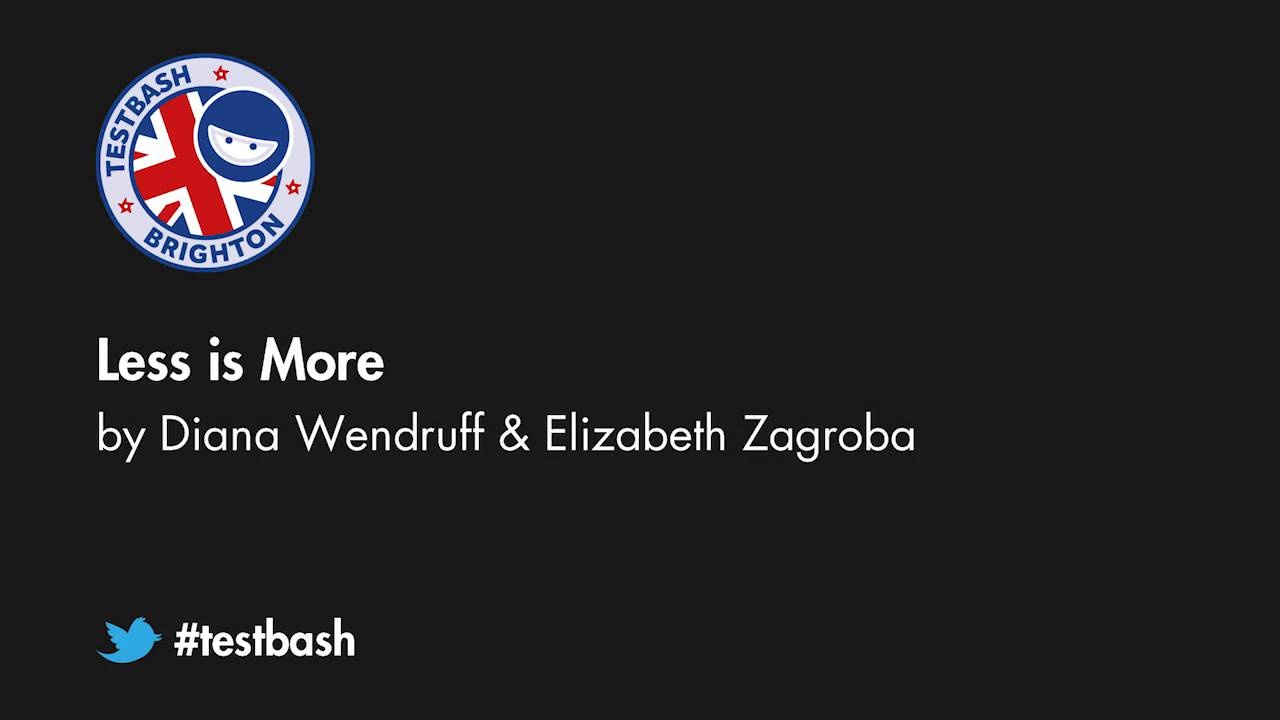 Talk Description
A colleague attempts to compliment you but insults you in the process. You ask someone a yes or no question, and they explain the system to you for 45 minutes. You open a ticket to find a pasted email chain, unedited. At times we all can make conversations too lengthy, or without adequate forethought. The result can be that we may come across as fake or insincere. Why does any of this need to be communicated?
In this talk, we want to impart that experience onto others. We'll present techniques for how people can quickly come to a common understanding. We'll share examples of how a short interaction doesn't have to be superficial. You'll find out what you can you say to a confidant that you might not want to say to an acquaintance. We'll engage you in learning about self-awareness, social norms, and judgement. You'll know how to be succinct quickly so less can be more.
You'll understand:
Which conversations to have
When to be a listener
When to think things through
What you'll learn
By the end of this talk, you'll be able to:
Elizabeth Zagroba
Quality Lead
Elizabeth is Quality Lead at Mendix in Rotterdam. She reviews and contributes code to a Python test automation repository for 15+ teams building Mendix apps across three units. She builds exploratory testing skills by asking pointed questions throughout the unit, facilitating workshops, and coordinating an ensemble (mob) testing practice. She injects what she learns from conferences, books, and meetups into her daily work, and spreads her knowledge through the company-wide Agile guild she facilitates. She's presented at conferences throughout North America and Europe, and co-organizes the Friends of Good Software conference (FroGS conf http://frogsconf.nl/). She coaches people to success when possible, but isn't afraid to direct when necessary. She's the go-to person for things like supporting new presenters, reviewing documentation, navigating tricky organizational questions, and thinking critically about what we're building. Her goal is to guide enough testers, leaders, etc. to make herself redundant so she can take on new and bigger challenges. You can find Elizabeth's big thoughts on her blog (https://elizabethzagroba.com/) and little thoughts on Twitter @ezagroba.
Suggested Content
Is this on your radar?
Learn more with MoT
Topics