Ask Me Anything about Building a Test Automation Framework
Ivan Karaman
Principal Quality Assistance Engineer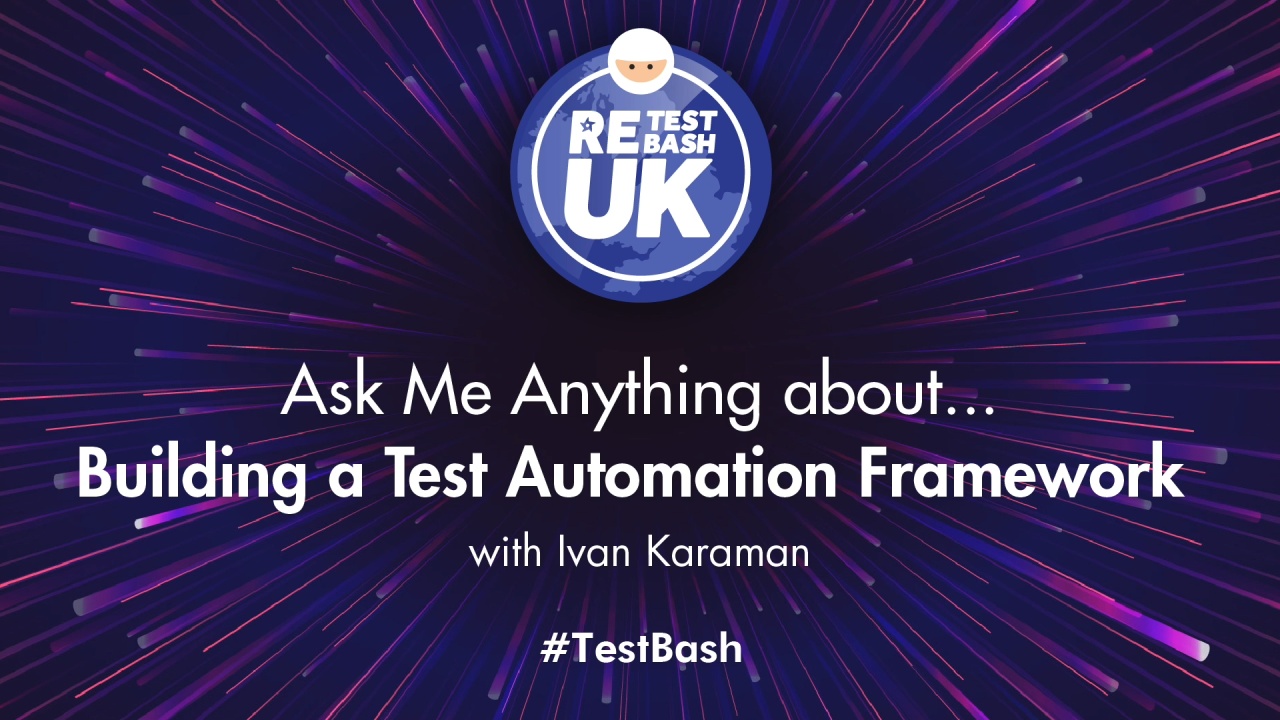 Talk Description
Vernon Richards invited Ivan Karaman, who joined us from Auckland, New Zealand to answer great questions around the topics he covered at TestBash UK 2023: How to build and automation framework.


Supporting the talk, Ivan also developed a 99 Minute Workshop titled
Designing Test Automation Pipeline
and the Activity
Discovering "Code Smells"
.
What you'll learn
By the end of this talk, you'll be able to:
Learn how to get unstuck and be successful
Understand that it is not as hard as it looks
An understanding that a well-designed test automation framework directly impacts maintainability
List of important technical things to consider (and "not that important" ones)
Suggested Content
Is this on your radar?
Learn more with MoT
Topics
Tags
testbash-uk-2023

automation