Ask Me Anything about Speed & Quality
Jitesh Gosai
Principal Tester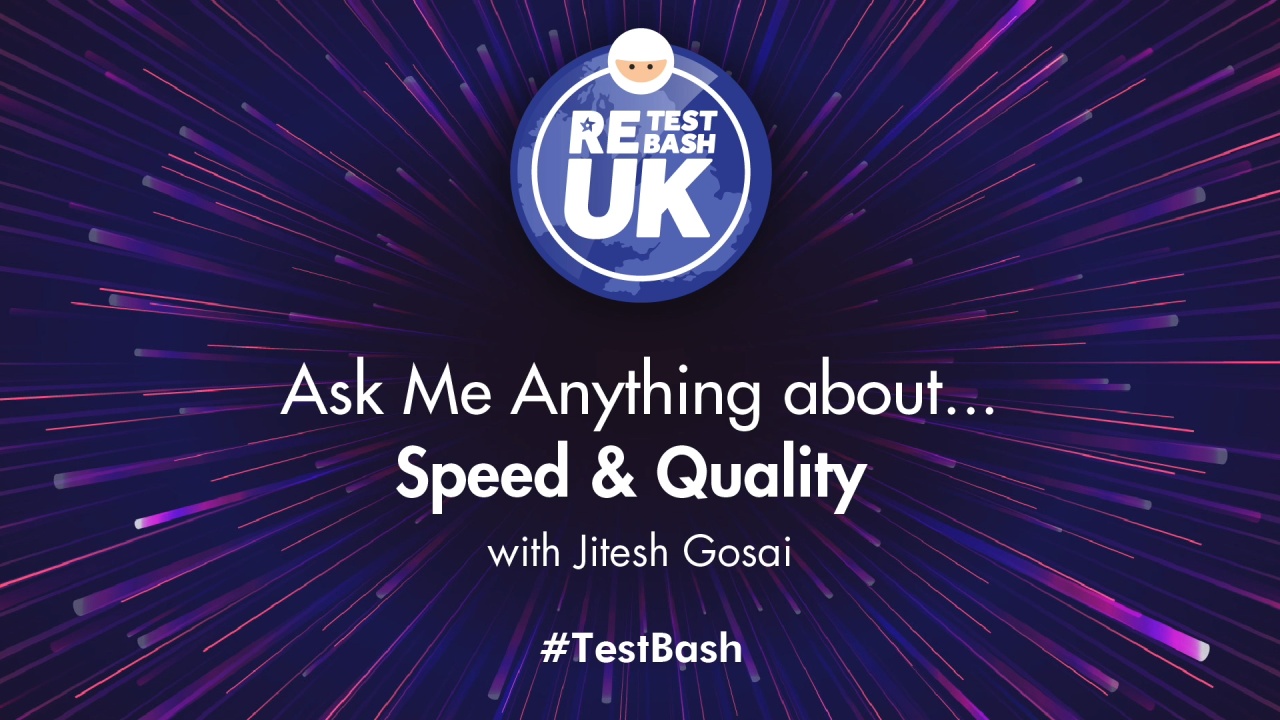 Talk Description
Gwen Diagram was joined by the fantastic Jitesh Gosai, from Manchester, who has over 19 years of testing experience and is currently a Principal Tester at the BBC. Jitesh dived deeper into his main question: Speed vs Quality: can we have both?


During his talk
Speed vs Quality: Can You Have Both?
Jitesh covered the trap of working harder, which leads to a choice between speed or quality and the virtuous cycle of working smarter, which leads to
both
speed and quality.
Jitesh also created and delivered the great 99 Minute Workshop titled
The Five Behaviours of Team Working
as well as the Activity:
Model Your Team's Ways of Working
, which you now also have access to.
What you'll learn
By the end of this talk, you'll be able to:
How to use the DORA key metrics to create a shared understanding of speed and quality
How to identify bottlenecks to speed and quality using the Theory of Constraints
Core skills to enable practical experimentation in teams
Jitesh Gosai
Principal Tester
Jitesh Gosai has over 19 years of testing experience, working with various companies enabling them to build, test and automate at scale. He is currently a principal tester at the BBC in the iPlayer & Sounds department, working with Mobile, TV, Web and Smart speaker teams. His core aim is to create a Culture of Quality by helping teams build quality into their products. In his free time, he likes to speak about his experiences at conferences all over Europe and blogs regularly at https://www.jitgo.uk/blog and tweets @jitgo
Suggested Content
Is this on your radar?
Learn more with MoT
Topics
Tags
testbash-uk-2023

quality

collaboration

influence