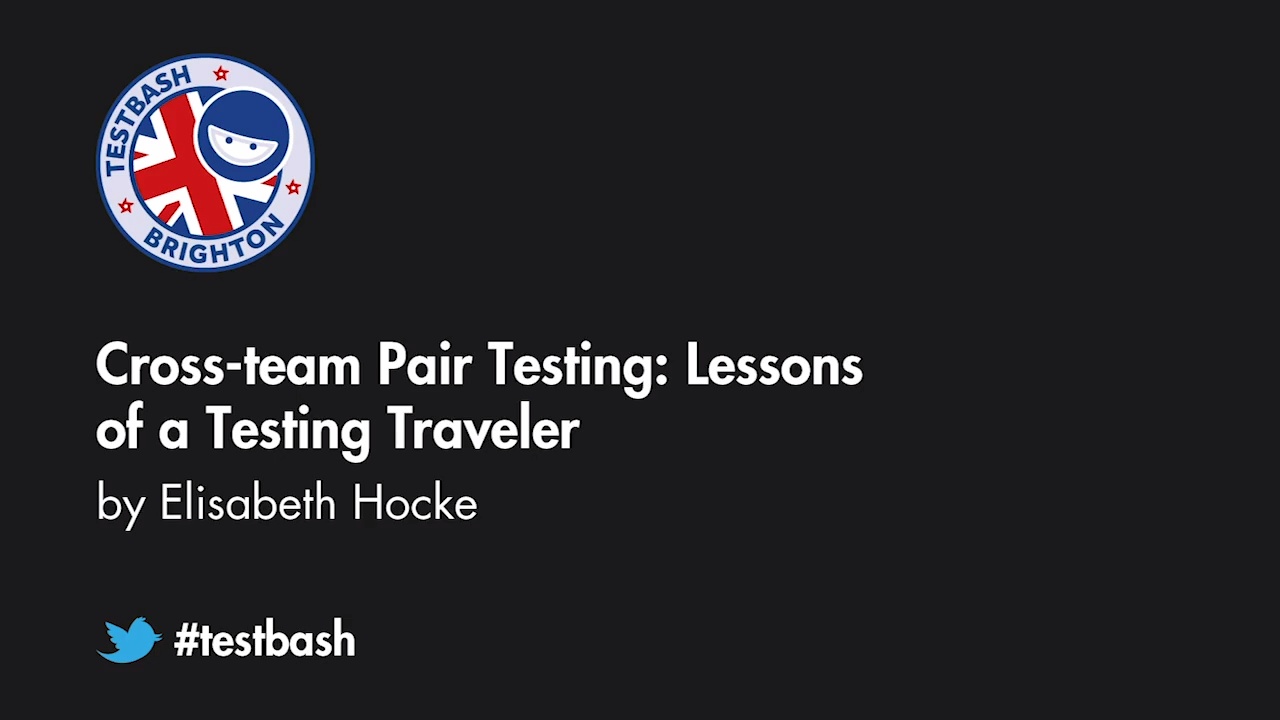 Talk Description
Did you ever wonder how to improve your testing skills? Well, I did. I wanted to learn where I stood in terms of my testing knowledge and at the same time improve my exploration and automation skills. Maybe dive deeper into special areas like security or accessibility testing. I read and thought a lot, but what I felt I was missing was hands-on practice. So I decided to run an experiment.
My hypothesis: "I believe that pairing and mobbing with fellow testers from the community on hands-on exploratory testing and automation will result in continuously increasing skills and knowledge as well as serendipitous learning. I'll know I have succeeded when I noted down at least one concrete new insight or applied one new technique per testing session and shared that with the community."
In this talk, I will share the lessons learned on my journey as well as tips for doing pair testing sessions yourself. Let's uncover if my hypothesis proved true, that a testing tour is indeed a feasible and valuable way to improve your testing knowledge and skills!
What you'll learn
Lisi Hocke
About Speaker
Having graduated in sinology, Lisi fell into agile and testing in 2009 and has been infected with the agile bug ever since. She's especially passionate about the whole-team approach to testing and quality as well as the continuous learning mindset behind it. Building great products which deliver value together with great people is what motivates her and keeps her going. She received a lot from the community; now she's giving back by sharing her stories and experience. She tweets as @lisihocke and blogs at www.lisihocke.com. In her free time you can either find her in the gym running after a volleyball, having a good time with her friends or delving into games and stories of any kind.