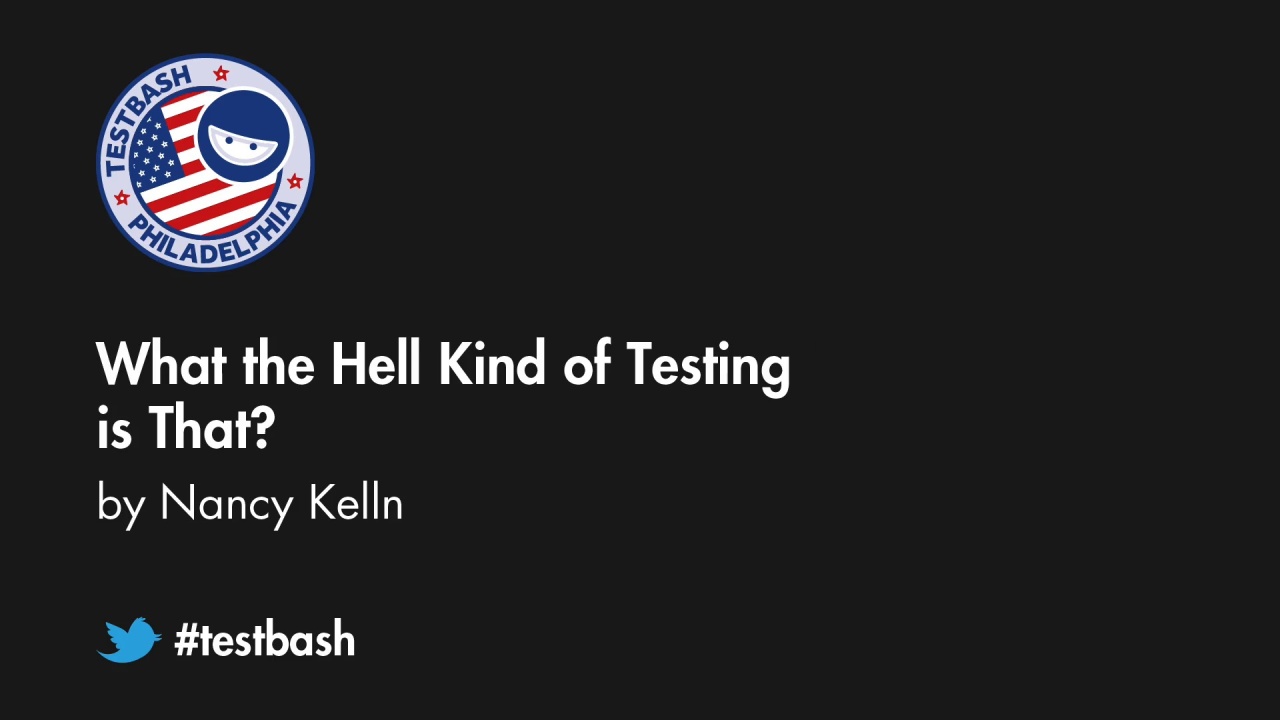 Talk Description
Many organizations are not ready to accept the differences between exploratory testing and more traditional testing methods. As testers who have an exploratory approach to testing it can be challenging to gain acceptance and buy-in from leadership. Often times people you are trying to sell to are left asking "What The Hell Kind of Testing Is That?" and not in a good way. As an exploratory tester, Nancy Kelln has implemented exploratory testing concepts at various organizations over the past six years. Her experience spans implementing these concepts as a tester, a test lead, and also as a manager. She also has experience in selling exploratory testing to testing teams, management, leadership and senior leadership across numerous IT organizations. During these implementations she has experienced many successful and failed attempts. Thru stories from the trenches we will examine the lessons learned at each of the organizations and share with attendees what worked and what didn't. As well as how to recover when things go awry. If you are working with exploratory testing or have taken the Rapid Software Testing course and are wondering how to implement, this session will give you some valuable insight into how to proceed.
What you'll learn
Use a low tech testing dashboard
Research stakeholders to talk to about testing and address concerns
Relate to experiences of working in complex projects
Identify how to engage with non-testing roles and get buy-in from them in testing
Nancy Kelln
About Speaker
A passionate Context Driven Test Manager with 16 years of diverse IT experience, Nancy enjoys working with teams that are implementing or enhancing their testing practices and provides adaptive testing approaches to exploratory, context driven, and traditional testing teams. She has coached test teams in various environments and facilitated numerous local and international workshops and presentations. From small scale to multi-million dollar projects; Nancy has played many roles within testing including Project Test Manager, Test Manager, Test Lead and Tester. Her most recent work has been exclusively with Context Driven Testing implementations at large scale companies. A co-founder of POST, Nancy is an active member of the Calgary Software Quality Discussion Group, Association for Software Testing, and the Software Test Professionals organization. Nancy and her family live in Airdrie, Alberta, Canada. Connect with Nancy on Twitter @nkelln.