Discussion: Mobile Testing
Piotr Wicherski
Expert Mobile QA Engineer
Laveena Ramchandani
Test Manager - Data science & Digital @ EasyJet
Julia Pottinger
Head of Training and Development at QualityWorks
Vikrant Maniar
Engineering Manager, Quality and Automation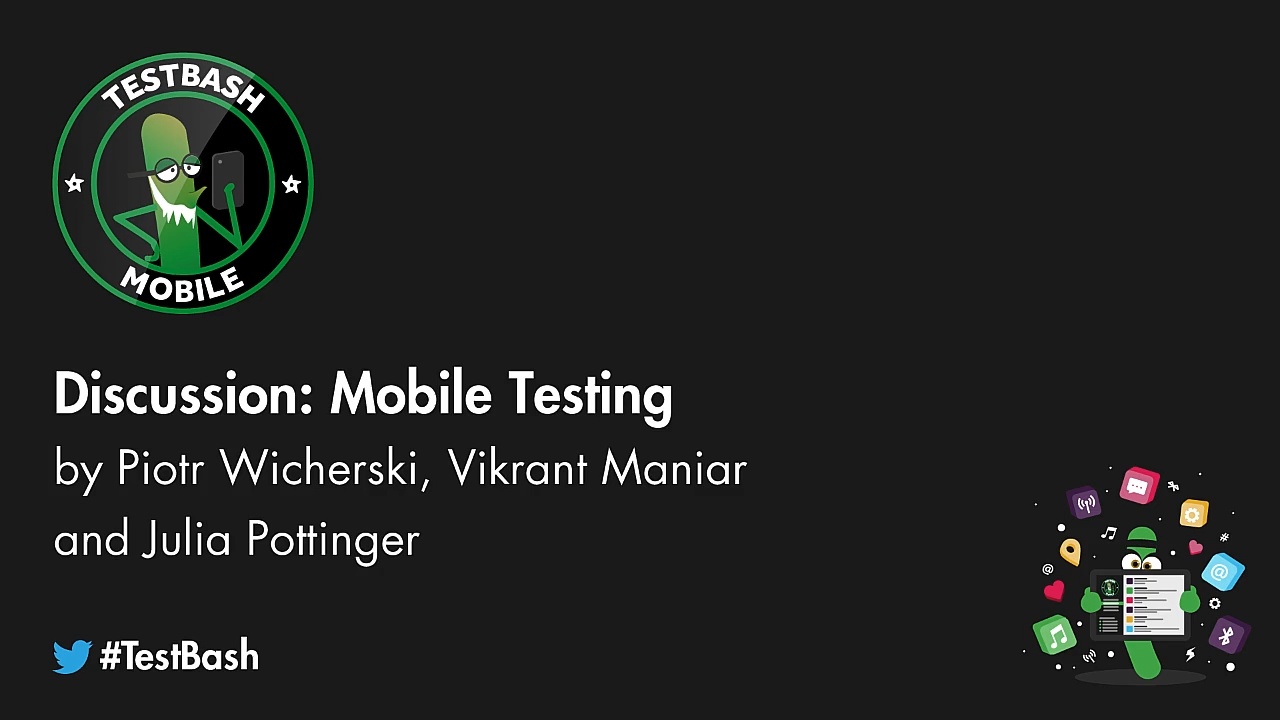 Description
In this session, our host Laveena Ramchandani, a Software Testing Leader herself, will be joined by three other experts in this session, who'll be able to answer questions live from our attendees.
Piotr Wicherski is an Expert Mobile QA Engineer in Warsaw, Poland. Piotr has 13 years of expertise in Mobile technologies and has done more than 50 talks and workshops throughout his career. And if you're a football fan, come and say hi to Piotr as he works for UEFA!
Julia Pottinger is a Head of Training and Development, a YouTuber, Instructor and Blogger from Kingston, Jamaica, Julia is passionate about sharing her knowledge and experience with the testing community. Julia has written and done a lot of research on Mobile Testing and is very much looking forward to sharing her tips for Mobile App Testing!
Vikrant Maniar is currently an Engineering Manager of quality and automation for all client platforms, in San Francisco, USA. Vikrant has great experience in leading test automation and release efforts for iOS and Android mobile apps, responsible for everything and anything that touches mobile apps. He's super excited to join TestBash Mobile!
Suggested Content
Is this on your radar?
Learn more with MoT
Topics