A Pairing Experiment – Katrina Clokie

Katrina Clokie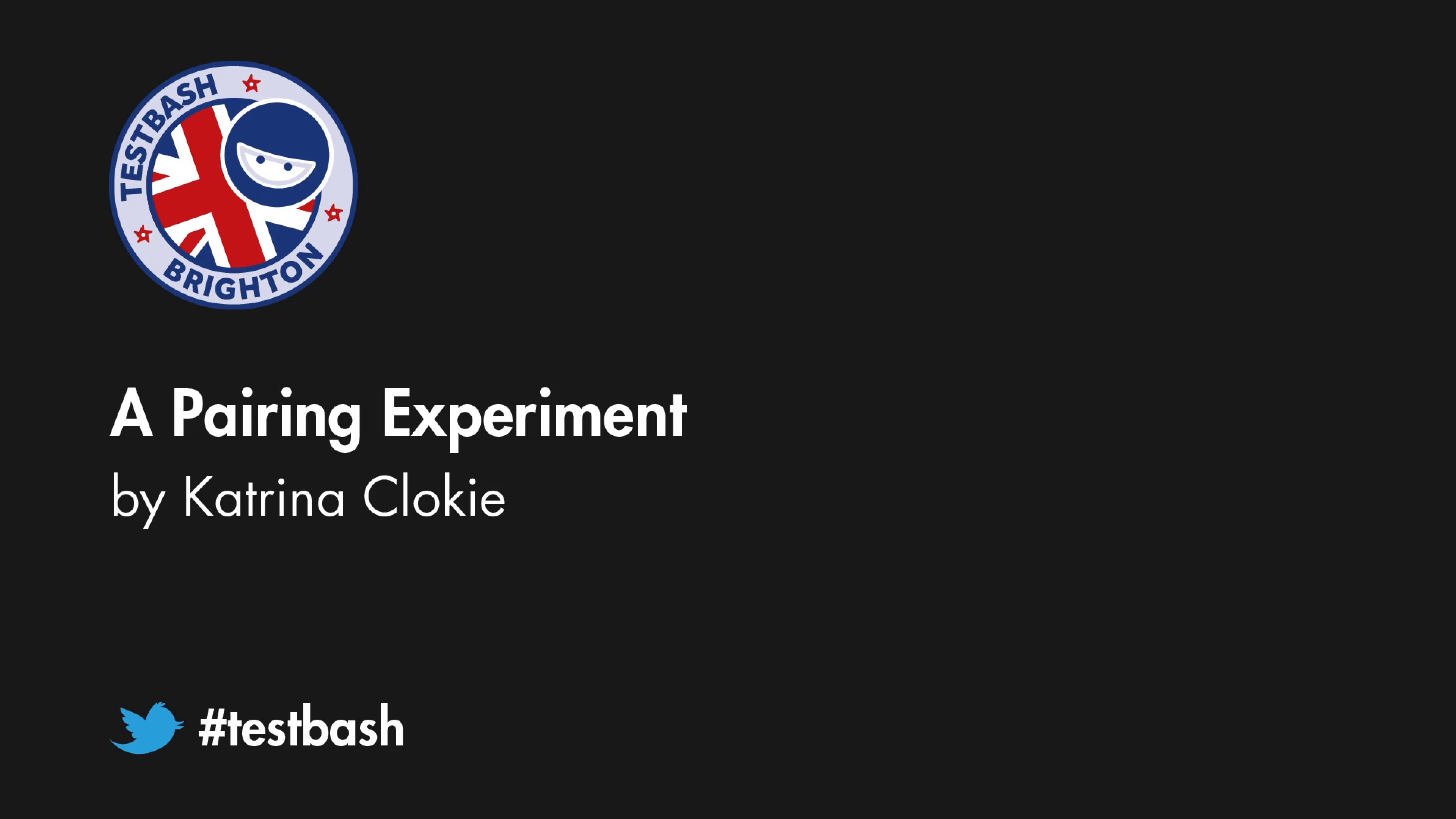 Are you the only person in your organisation who has heard of pair testing? Would you like to pair, but you're not sure how to begin? Perhaps pair testing is something you tried once, but then you decided it wasn't for you? Did you encounter resistance to the idea, or feel that you didn't get much from the experience? Don't give up!
Listen to my experience of implementing pair testing. I will share how I introduced the concept of pairing to my team of over 20 testers, describe the logistics of the pairing experiment we used to share knowledge between testers in different agile teams, share feedback that the team provided during the experiment, detail the outcomes we achieved, and describe how we adapted and evolved our pair testing as we improved our understanding of the benefits it provided.
Pair testing is about having two people test the same thing, at the same time and place, continuously exchanging ideas. It creates an environment for creative, collaborative and productive testing. But you cannot pair alone. This session aims to inspire you to try pair testing, and provides practical tips so that you can take others on the journey with you.
About Katrina
Katrina Clokie serves a team of more than 20 testers as a Testing Coach at the Bank of New Zealand. She is an active contributor to the international testing community as the editor of Testing Trapeze magazine, a co-founder of her local testing MeetUp WeTest Workshops, a mentor with Speak Easy, an international conference speaker, frequent blogger and tweeter.