Accelerate: The Science of DevOps - What You Need to Know - Emily Bache

Emily Bache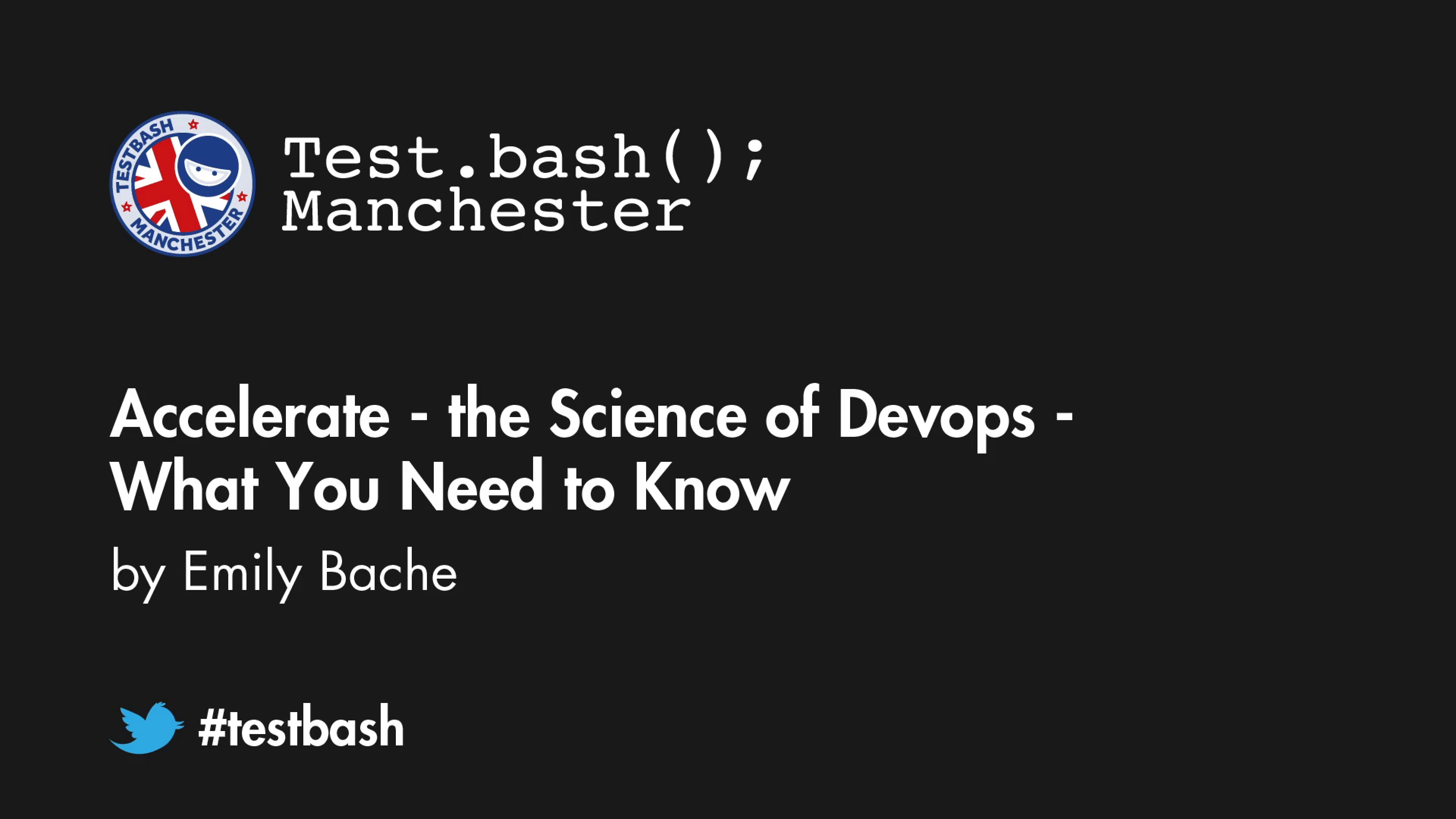 Description:
Martin Fowler said he thought this was the best book to come out in 2018*, which is high praise indeed since he also published his own a book that year! The authors are Nicole Forsgren, Jez Humble and Gene Kim, and the book is about the research they've spent several years on, investigating what works in software and DevOps in particular. I think what they've discovered is really important and deserves a wide audience.
They've identified a causal relationship between business success and the technical practices that software teams use in their daily work. Their analysis is based on thousands of data points from organizations around the world. According to the research, DevOps means (amongst other things) a healthy information-sharing culture, lots of automation, and that employees are less likely to suffer burnout.
In this talk, you will learn some of the main conclusions of the research and in particular what it means for testers.
* The State of Agile Software in 2018 - Martin Fowler