Devs Should Love Your Tests - Carlos Kidman

Carlos Kidman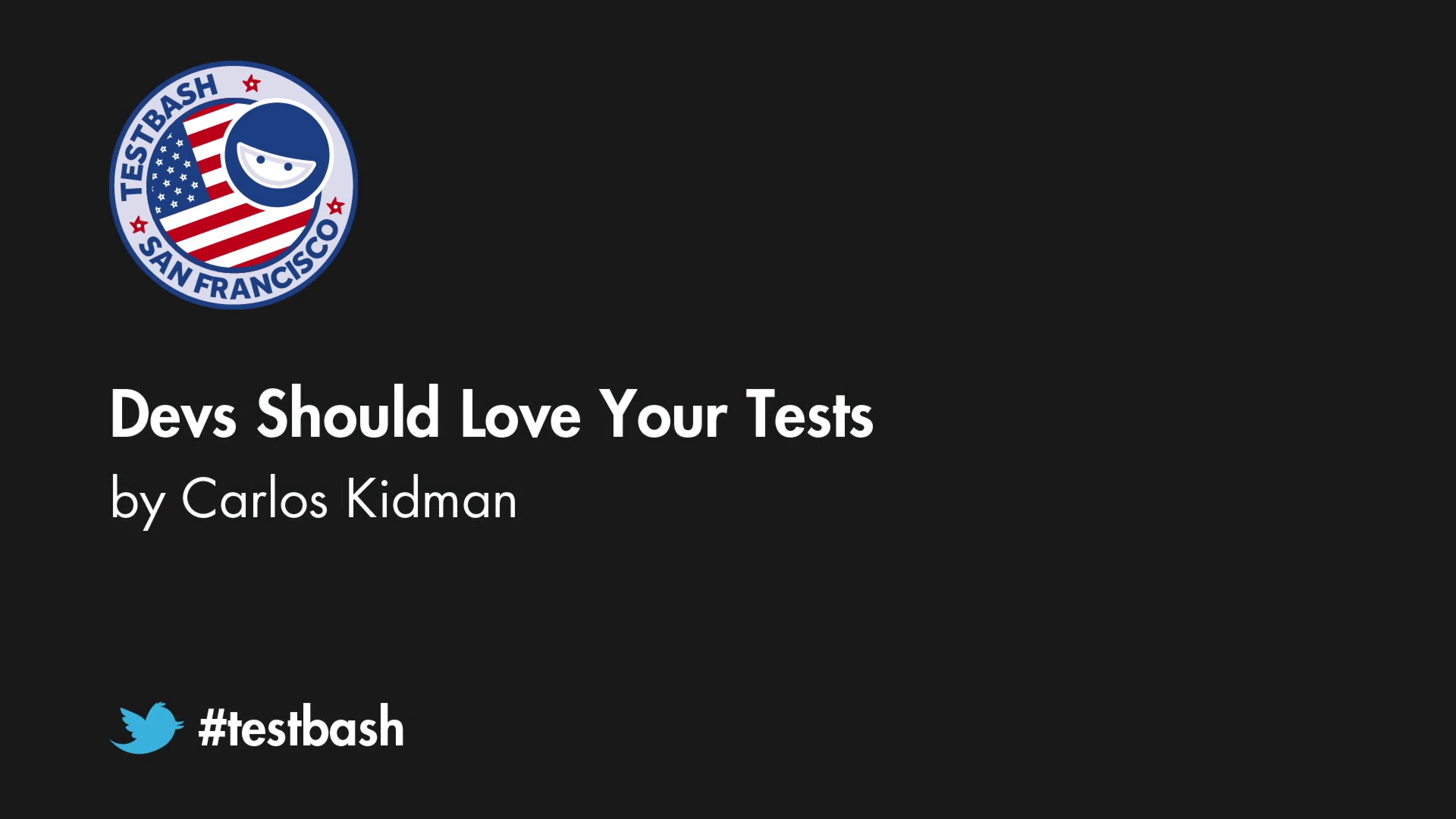 My journey at Jane started with them bringing me in as their first Automation Engineer and I was tasked with writing all of their automated tests. However, after my evaluation of the organization's maturity level, current status, and actual expectations, I quickly learned that writing test automation wasn't exactly what they needed at that time.
Their processes and culture were in flux with many devs and product owners wanting to keep things with a "startup" feel that really meant "let me do what I want". There were no QA standards or practices, testability was a foreign word, and it seemed like no one understood how to write automated tests. However, everyone seemed to agree that they _wanted_ automated tests and had started and failed multiple times.
This story probably sounds familiar to many of you because it's such a common pattern that I see in many companies. Every time I'm brought in to do some training, consulting, presenting, etc., the same questions or comments get brought up every time:
The QA team at the company has no idea how to implement the things they want.
Devs own the automated testing and QA owns the UI tests, but p0 bugs get out anyway.
We want to own test automation but don't know how to or where to start.
In the end, there is always an "Us versus Them" mentality. Sometimes it's even QA Engineers versus Automation Engineers! Regardless, this is one of the biggest reasons why companies fail at these Agile/DevOps transformations.
Takeaways:
I want to show what I did for my current company. I want to walk through my strategy, our structure, how we integrate QA successfully in an Agile environment, Test Infrastructure and Automation, and how we are at the point where testing is top-of-mind for every member of the team. I want to talk about our transformation where leadership is excited and invested in QA and why our devs love our automated tests and are 100% bought into testing.