Embracing Change: From Tester to Quality Coach with Areti Panou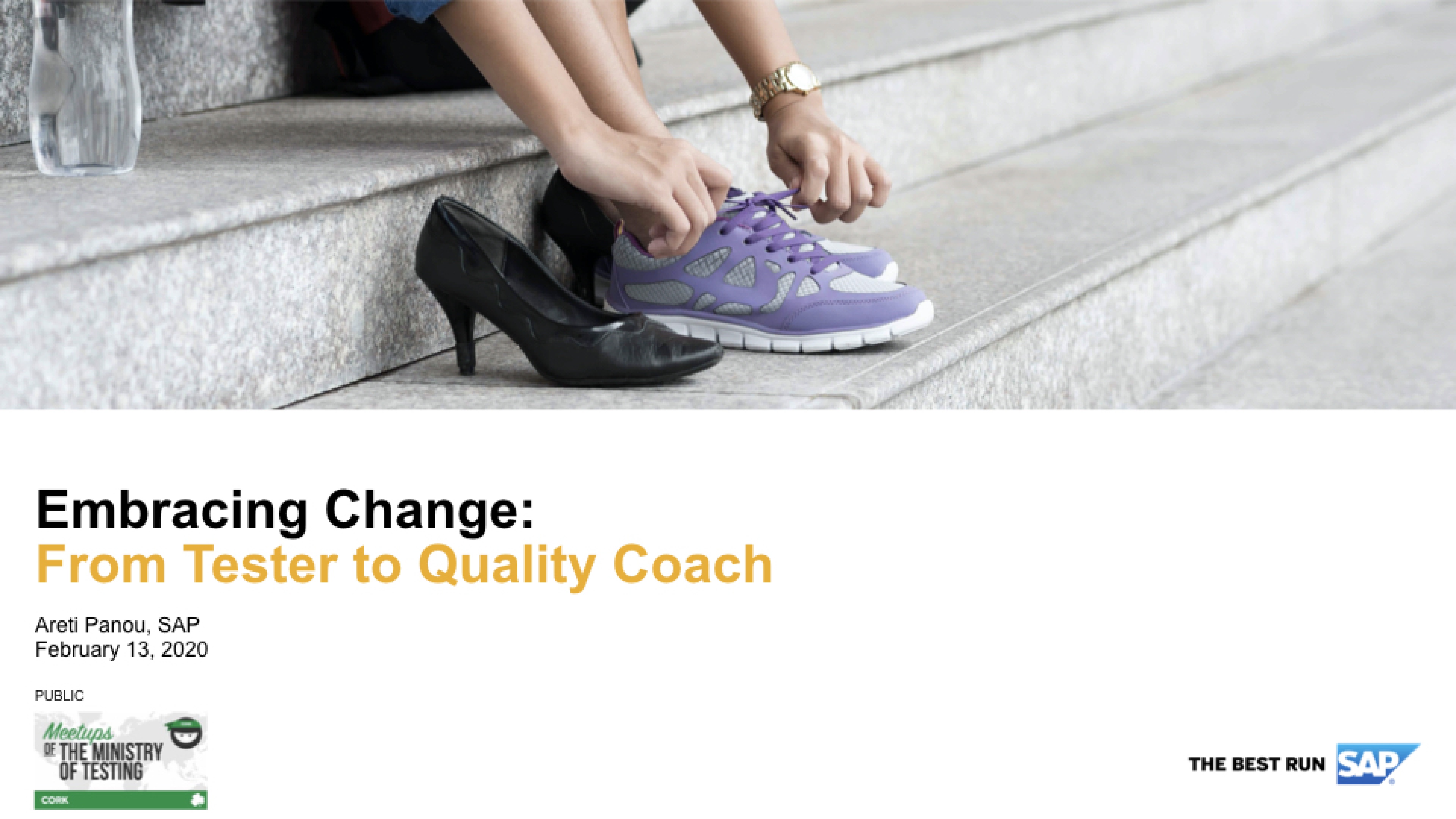 Description:
Even today, there exists, development teams, in which the whole burden of product quality falls on testers' shoulders. This can cause delays of deliveries to fights within the team about severe bugs deployed to production. By converting a tester into a quality coach, the quality load can be distributed, helping everybody in the teamwork better.
Areti Panou, SAP SE. A mathematician by vocation, a software tester by profession, Areti is now working as a product owner of internal tools that help teams comply with regulations in a meaningful way. From tester to quality coach and recently to product owner, she likes finding out what the big picture is and how to bring the right people together to improve it.