Owning Your Craft - Mike Smith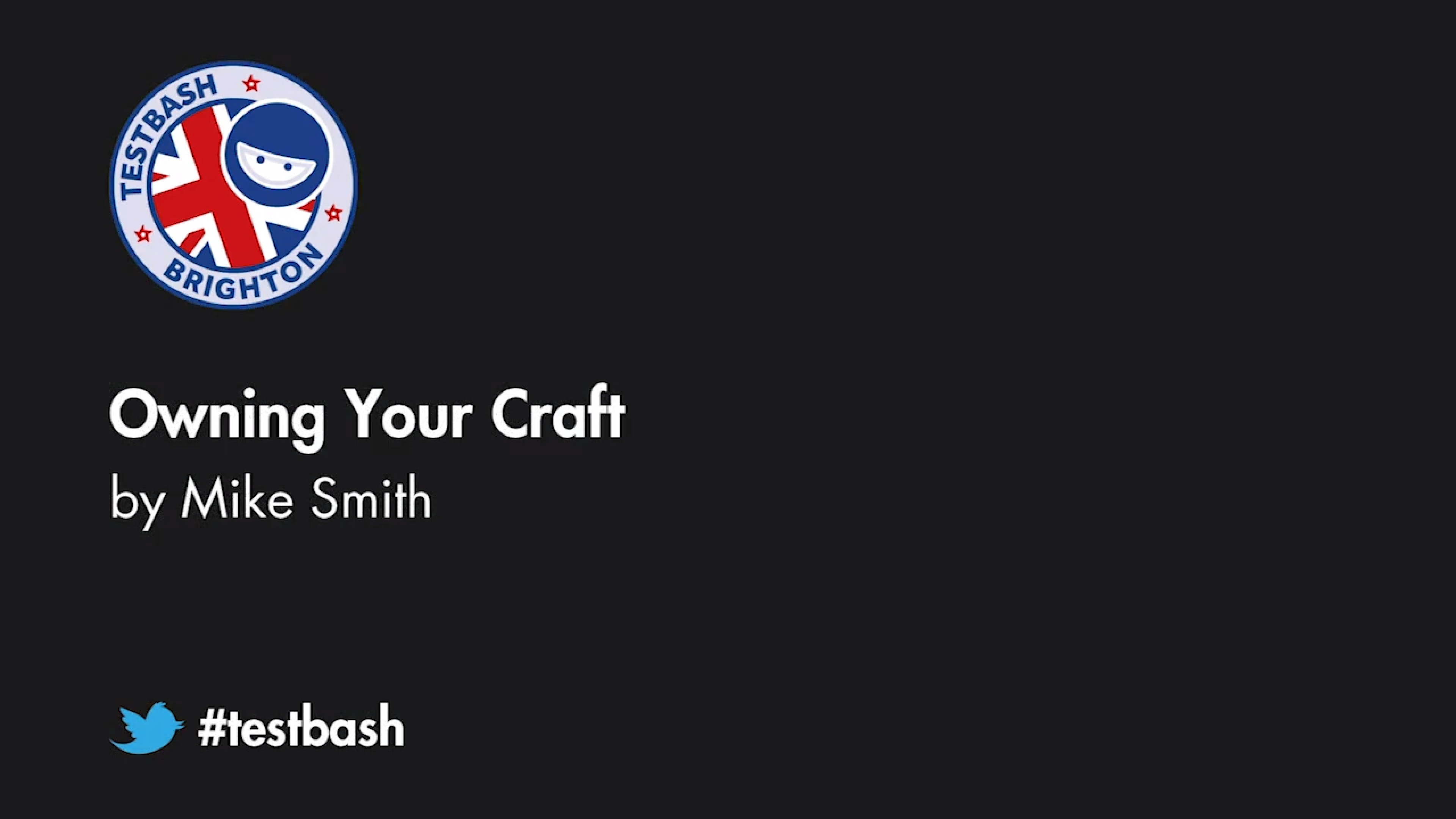 Description:
This is a personal account, a transformational story.
Over the last 2 years I've been involved more and more with Technical Testing; performance, security, automation. I've found that it's only been by Owning my Craft that I've been able to provide the best work I can possibly produce for my company and for the testing community at large.
Software Testing is my Craft; it took me a long time to teach myself that it's okay to love my Craft. It's okay for me to want to better myself to make my work better, to be the best Software Tester I can be.
In 2016 I was thrown into the world of API's, Microservices and Containers - none of which I had real (if any) experience with.
But here I was, the 'most experienced' Software Tester at my company. I needed to do something, right? I needed to step up and set a good example.
The development team even gave me a choice (though they may not realise it) that I could wait until there was a traditional front end to perform functional testing against or I could immerse myself in the backend of this project, testing from the ground up, adding value and strengthening the software creation process for this project.
So I jumped...
This talk will highlight how I learned more technical skills than I thought I could within a very short space of time, how I took full creative control of the Testing on that project and elevated myself beyond my own (and probably the development teams) expectations with my work. By Owning my Craft.