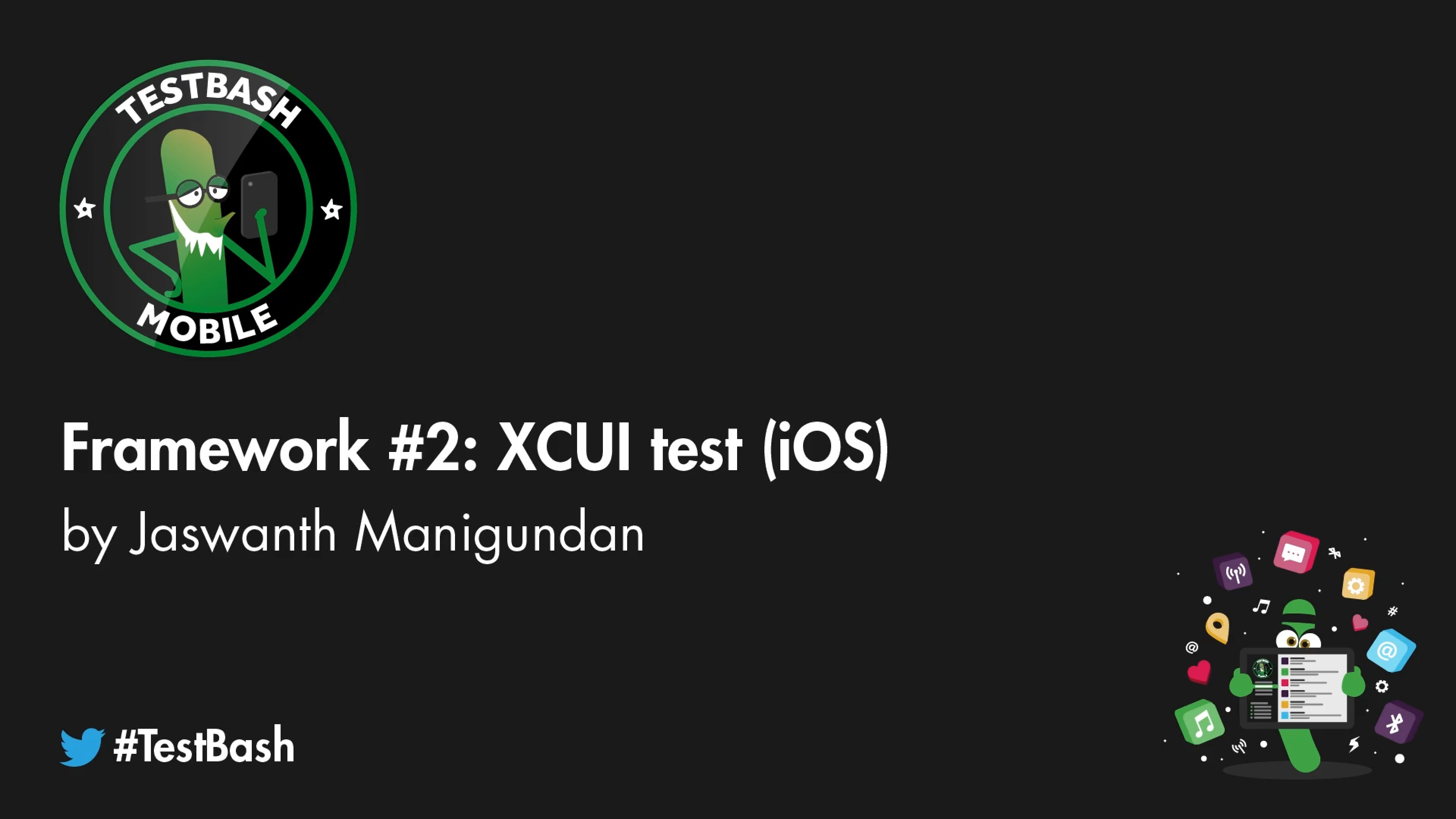 Web automation frameworks have evolved over time and have become very mature over the years. But the same is not true for mobile apps.
Did you want to kick start your journey into mobile test automation? Or have you found it harder to choose the right one for your team? Let's get started!
Why these 4? The frameworks I have chosen have been used in high profile projects that I've worked on with so many challenges. So I'm speaking from real experience, rather than just the theory behind it.
Also, all 4 frameworks I'll be showcasing are well-documented and well-supported open-source code-based solutions, something that you can use in a software development team right away without any blockers (like money, approvals, etc).
Framework #2: XCUI test (iOS)
We will be using the same workflow for all the test framework demos. We will write a UI test using XCUI tests for the chosen workflow.
XCUI testing is the native UI testing framework that comes out of the box and is supported by Apple. Test can be written and managed within xcode itself which provides you greater control over the app code itself. Tests are written using Swift.