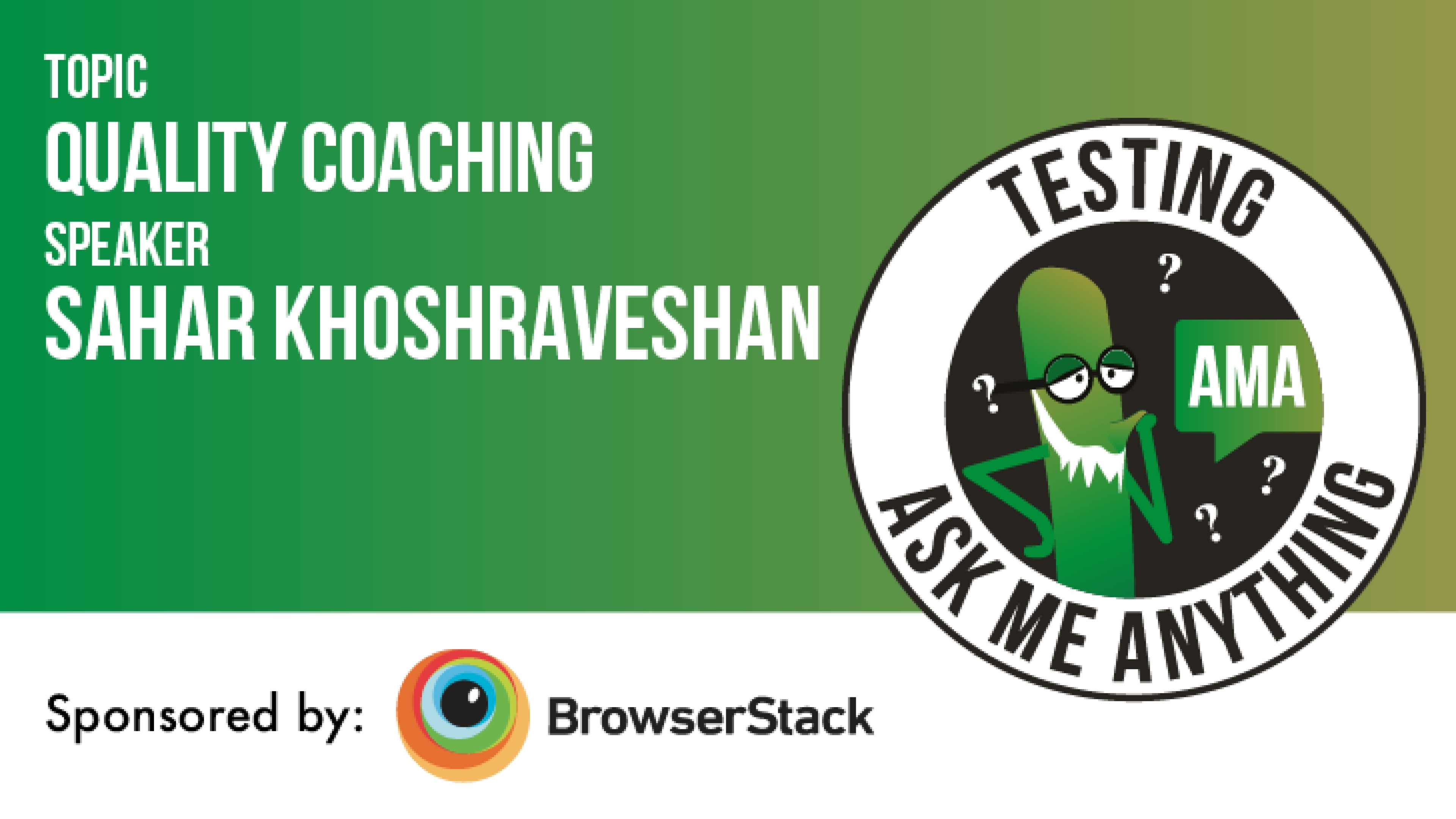 This Testing Ask Me Anything was sponsored by BrowserStack.
BrowserStack is the world's leading software testing platform powering over two million tests every day across 15 global data centers. We help Microsoft, Twitter, Barclays, Expedia and over 25,000 customers deliver quality software at speed by moving testing to our Cloud. Our platform provides instant access to 2,000+ real mobile devices and browsers on a highly reliable cloud infrastructure that effortlessly scales as testing needs grow. With BrowserStack, Dev and QA teams can move fast while delivering an amazing experience for every customer.
Our host Vernon Richards was joined by Sahar Khoshraveshan to answer all your questions
Sahar shared her experience in quality assistant and quality coaching, the challenges and also rewards. Who are the quality coaches? why this position is fuzzy? Have you experienced a situation that you need to justify your existence in the team? Why it's happening and how the entire process needs a bit of amending?
Get involved in the community discussion over at The Club where Sahar continued to answer questions and share useful resources!
You can find out more about our other software testing conferences and online educational events on our Events page.
What You'll Learn
Sharing knowledge about quality coaching