Exploratory Testing Week
Four Challenges. Four Workshops. Four Webinars. Four Experience Report Sessions and a game of Family Feud.
If you are interested in Exploratory Testing or actively already doing it, this is a week you won't want to miss.
Full schedule below.
WHEN
-
WHAT
Themed Week
WHERE
Online
COST
Pro or Ticket
Thanks to Our Sponsors
Want to see your company here?
Then find out more about how you can also sponsor this event.
Join us for an exciting week of Exploratory Testing learning and hands-on activities!
Testing is assessing quality, and quality isn't just the "correctness" of the software. What's the quality of your ideas for software solutions? Or the quality of the artifacts you create to create the software from? Or the quality of the wireframes and designs of the software? How do you test to assess the quality of these things? Come along and learn how, and the value of doing this!
Event Challenges
At the centre of our themed weeks are our challenges. These challenges are designed to test your exploratory testing skills and provide framing to help you develop new ones.
The challenges are open to everyone and you can even earn £100! We have a limited number of experience report slots during the themed week where you can share your experience of completing a challenge. Share how you understood the challenge, broke it down, approached, what worked, what didn't and whatever else you think folk would love to hear about your experience. It's a great way to cement your learning and support the learning of others.
Learn How to Test Before a Line of Code Has Been Written
Dan
99 Minute Workshop
The role of a tester often solely relates to testing software. Actually, people often call themselves "software testers" too. But if we think of testing as assessing quality, and we think of quality beyond just relating to correctness from any expectations we have (i.e. how good something is, or the value or usefulness of something), then we can shine our testing skills on literally anything.
What's the quality of your shoes? Or what was the quality of the last conversation you had? Or in a software context, what's the quality of the idea of the software, or the designs of the software? Or what's the quality of the requirement artifacts that will be used to develop the software?
This workshop will not only give you the theory and an understanding of the value of testing these things before a line of code has even been written but will give you hands-on practical experience of actually doing this, growing your experience in testing these things beyond the software.
Takeaways
Techniques to test before a line of code has been written
How to help your team be more proactive in building quality software
How information discovered from earlier testing can influence quality
Implement short feedback loops
How short feedback loops aid the refactoring of ideas and designs
Prerequisites
Pre-existing knowledge of Exploratory Testing is beneficial but not essential.
TestBash Revisited: Finding Testing Allies
By Melissa Eaden. Hosted by Mark
Test Bash Revisited
In this session, Mark Winteringham will be joined by Melissa Eaden, where they will revisit Melissa's talk from TestBash Brighton 2017.
Here's what Melissa had to say back in 2017:
"From my own work experience, I found that often critical information is scattered across departments. Not just engineering departments, but departments like Customer Service, DevOps, Marketing, and even Sales. What if you actively sought out members of those departments and started a two-way communication exchange. Questions could be answered along with clearing up misinformation. Silos would come down and transparency would develop. In this talk, I'll share my personal stories about reaching out across different departments and I'll give you ideas on how to reach out to departments on your own. How to develop relationships via games and conversations. How to use the information you gathered to strengthen your testing efforts or even correct misinformation you might have had about the product you are testing. I'll discuss how to push the testing mindset outside of the development organization and foster that mindset in the company at large. We'll look at an organization as a whole asset to testing, customers included!"
Experience Reports: Shifting Left
By Sam Simataa, Louise Gibbs, Anthony Grant. Hosted by Gwen
Experience Reports
Gwen Diagram is your host for today and she will focus on the challenge: Shifting Left.
Each speaker will share their solution to this challenge using their exploratory testing skills on more abstract artefacts, such as requirements, diagrams and ideas.
If you want to see the format in action, check out the recordings from the UI Automation Week which happened back in February 2021.
99-Minute Workshop - Wander with a Purpose: Writing Charters For Your Exploratory Test Sessions
Elizabeth
99 Minute Workshop
Ever find yourself in the middle of some weird behavior in your software wondering how you got there and whether anyone will care about what you find? Do you get the "why were you even looking there?" question when you report bugs? In my years of practice testing by myself and with others, I've seen how easy it is to spend time getting lost in the product without looking for the information you need. Get lost no more! Learn to stay on track while exploratory testing by using charters.
In this workshop, we'll see how charters keep our exploratory testing focused. We'll see how writing charters affects what information we uncover, and how to capture ideas for future sessions while testing. And we'll get a chance to practice writing charters targeted to the risks in specific user stories.
Takeaways
Practice including all three parts of a charter when describing your mission for an exploratory testing session
Discover how writing charters can help you involve the team in prioritizing and executing testing work
Apply your new-found charter-writing skills to user stories
Prerequisites
All you will need is a Web Browser, Audio and Video.
Testing Ask Me Anything - Managing Risk
By Alex Schladebeck. Hosted by Vernon
Testing Ask Me Anything
I'd been exploratory testing naturally for years before I discovered what I was doing and decided to do it with purpose. Once I found out more about it, I realised what a fantastic – and currently often invisible – skill is. It is highly systematic, involves on the spot learning, pulling from experience and decision making. I also firmly believe that it remains one of the important skills we will need in the future.
Alongside exploratory testing in general, I'm very interested in how to teach it to testers and developers, and also in "microheuristics". Microheuristics are the shared models, assumptions and patterns that result from learning about testing, knowing about software, experiencing errors, and hours of testing (either hands-on, or automated, or simply asking questions in various development meetings). These things come quickly to mind when we see something that reminds us of them – and give us the idea of what to do next (probably to prompt interesting behaviour).
Some example questions and themes you may wish to ask include:
Why do you think exploratory testing is a skill we need in the future?
How does exploratory testing help to manage risk?
How would you go about teaching developers about exploratory testing?
Experience Reports: Risks and Charters
By Louise Gibbs, Venkatasubramaniam, Simon Tomes. Hosted by Vernon
Experience Reports
Vernon Richards is your host for today and he will focus on the challenge: Risks and Charters.
Each speaker will share their solution to this challenge, how they became more familiar with the link between risks and charters and how they've used charters to test for specific risks. We would also be looking to lear how they've identified risks to help create a range of charters for exploratory testing.
If you want to see the format in action, check out the recordings from the UI Automation Week which happened back in February 2021.
99-Minute Workshop - Expand Your Exploration
Claire
99 Minute Workshop
Exploratory testing is often described as 'playing around with the software', or 'ad-hoc testing'. It's thought to be unstructured, 'informal' and to some, even unreliable. However exploratory testing can be incredibly powerful. Unrestrained by the confines of a script we have more room to be creative, to think 'what if'.
We can't always think of all the test ideas we need naturally, so we can use heuristics to boost our test design skills. In this workshop, we'll look at what heuristics are, and use some example testing scenarios to try applying them.
Takeaways
Describe what a heuristic is
Know where to find useful resources testers can use as heuristics
Apply using heuristics to a testing situation
Correlate between heuristics and test ideas
Prerequisites
We'll be using Miro to work on the exercises, so a Miro account would be useful.
Some experience with exploratory testing may be beneficial, but this is not essential.
Masterclass - The Exploratory Testing Playbook
By Naveen Bhati. Hosted by Bart
Masterclass
In this masterclass you will learn what exploratory testing is and what it is not along with the different techniques available to use for exploratory testing. Furthermore, I will discuss some of the myths around exploratory testing and why exploratory testing is important and still relevant in the CI/CD and shift-left world.
I will further run a mock exploratory testing session on a real world web application to solidify our learnings and to put some of the discussed techniques in practice. This may serve as a guide to exploratory testing sessions.
And finally, I will introduce you to a visual and easy to use guide to run effective exploratory testing sessions - The exploratory testing playbook. The playbook is aimed at empowering individuals to implement and evangelize exploratory testing in their teams or organization.
So let's explore!
Takeaways
Introduction - the when, what, why and who
What Exploratory testing is not?
Importance of exploratory testing in the world of CI/CD, DevOps, and shift-left
Exploratory testing misconceptions or Debunking exploratory testing myths
Exploratory testing techniques
Real world example of exploratory testing
The Exploratory Testing Playbook
Experience Reports: Exploratory Testing a Product
By Alex Morosan, Anthony Grant. Hosted by Bart
Experience Reports
Our host Bart Knaack will be inviting people to share their Experience Reports to the challenge: Exploratory Testing a Product.
Each speaker will share their solution to the challenge, by either creating an exploratory testing charter or selecting a previous activity, using no testing aids. In this session, we will be looking for different testing heuristics and mnemonics.
If you want to see the format in action, check out the recordings from the UI Automation Week which happened back in February 2021.
99-Minute Workshop: How to Talk About Testing - Storytelling for Exploratory Testers
Huib
99 Minute Workshop
Do you know how to talk about your testing effectively? Can you tell solid stories to inform your stakeholders without boring them? Do you know how to explain coverage without pointing to a set of test cases in Jira or TFS?
Test reporting is far more than writing a document summing up your test results in pass and fail ratios at the end of a sprint. Excellent testers report about their testing every day, verbally supported by artefacts like mind maps or dashboards. They report to their team, to the PO, to their managers and maybe more importantly: to themselves!
Summing up dry facts about tests executed and the results don't really help you nor your stakeholders. We have to tell stories about our testing. We are not always aware, but we always tell each other stories. Stories are powerful and effective to communicate your vision, test strategy, status and results.
Test reporting is an important skill that helps testers gain insight into status and risks remaining. Doing this well will earn you credibility fast. In this workshop, you will learn how to talk about your testing using the 3 part testing story: A story about the status of the product, a story about how you tested it and a story about the value of the testing.
Takeaways
Learn how to talk about testing using the testing story
Create insight into the status of your testing and remaining risks
Earn credibility by telling ace stories about your testing
Prerequisites
We will be using Miro in this workshop, so if you've never used it before, we recommend you get familiar with it.
Discussions: Reporting your Exploratory Testing
By Niranjani Manoharan, Monica Arzani, Laveena Ramchandani. Hosted by Suman
Discussions
In this session, Suman Bala will be joined by three guests, Niranjani Manoharan, Monica Arzani & Laveena Ramchandani where they will share their different experiences on how they report their Exploratory Testing.
This is your opportunity to ask this panel of talented and experienced individuals your questions on this theme, such as:
How do you determine missing values? What are the different ways to do that?
How to find invalid entries?
What kind of information are the most important when reporting exploratory testing?
How do you adapt your reporting to different stakeholders?
How do you get the rest of the team to report on exploratory testing?
Can we pair explore?
What our panellists have to say about themselves:
Niranjani Manoharan
With my increasing curiosity to learn, I wanted to use my exploratory testing skills to understand data analysis. Data analysis is defined as a process of cleaning, transforming and modelling data to discover meaningful information for business decision making. For the purpose of this study, I used the COVID-19 vaccination progress dataset.
To do data analysis, domain knowledge would be super helpful - for example, if you are not a wine connoisseur, then how would you know about the good or bad categories of wine? But in this case, I was using it as it was relevant to the pandemic situation we all are in!
While cleaning data, it is critical to know when to drop columns and rows. Determining missing values and replacing them with mean imputation is a common practice.
Laveena Ramchandani
Exploratory testing is quite an interesting area for me. It is a type of testing where we are not confirming the happy paths but also unveiling any unknowns, risks or even assumptions. The assumptions come into our minds when we do not know 100% how a piece of functionality works, which might lead to assumptions. By assuming we have added a major risk to the product! So, by exploring the product we can confirm what the product should and should not do, which in turn helps make better team decisions or even enhance existing testing patterns and advocate for repair.
Monica Arzani
I have been in testing for 5 years and a half. I started just after graduating and system testing has been my first job. I work in a traditional industry: we make anchors, drills and tools for construction companies. Testing in my business unit is very influenced by hardware testing protocols. We believed we could model every user and system behavior, by writing tons of specifications and testing according to them. As a newbie, I trusted the system and process in place, until I started realizing that we built ourselves a golden cage ad we would just repeat and optimize over and over what was already known.
Experience Reports: Sharing Your Testing Story
By Bhargavi Varala, Venkatasubramaniam, Sam Simataa. Hosted by Suman
Experience Reports
Suman Bala is your host for today and she will focus on the challenge: Sharing Your Testing Story.
Each speaker will share their solution to the challenge, the thought process on how to share their testing with others, how they've arranged their notes to help their communication and what they've learnt with that process.
If you want to see the format in action, check out the recordings from the UI Automation Week which happened back in February 2021.
TestBash Revisited: Exploratory Testing with the Team, a Journey Worth Taking
By Maaike Brinkhof. Hosted by Mark
Test Bash Revisited
In this session, Mark Winteringham will be joined by Maaike Brinkhof, where they will revisit Maaike's talk from TestBash Brighton 2019.
Here's what Maaike had to say back in 2019:
"For a while now, the motto for agile testers has been: 'acquire more technical skills so you can support the team better'. However, you almost never hear the motto for developers: 'improve your testing skills so you can support the team better'. Even in an agile context, you still see testers doing the bulk, if not all, of the non-automated testing.
But wouldn't it be more effective if the testers teach the whole team how to explore? Can you imagine the power of a whole team being able to test an application effectively?
Exploratory Testing is great to teach others because it uses everybody's unique point of view, experience, and biases when interacting with the application under test. As a tester, you can take the lead in switching your teams' mindset with regards to quality and test responsibility, even if you are a junior tester. You can do more than you think!
In this talk, I will share how I started this challenge with my team by organising Exploratory Testing Sessions. What was successful? What was hard? My goal for this session is to inspire you to try this out with your own team.
Exploratory Testing Live
Experience Reports
For this last day of Exploratory Testing Week, you'll be able to join us live in this Exploratory Testing Live session, hosted by our fabulous Tristan Lombard!
Register now for this session and keep an eye out for more details to come soon!
Testing Family Feud
Testing Family Feud
We've reserved a super fun end to a fantastic week of Exploratory Testing.
Join us and our host Tristan Lombard for this much loved game show, Testing Family Feud!
You'll work with your team to guess the top answers to a whole host of questions. The team who guesses the most amount of highly voted answers wins.
This game show will challenge your thoughts on testing as well as how far outside of the box you can think.
Our survey says.....you're going to love it! So, grab your favourite snacks and a comfy spot to tune in, cheer on the teams and add your guesses to the chat.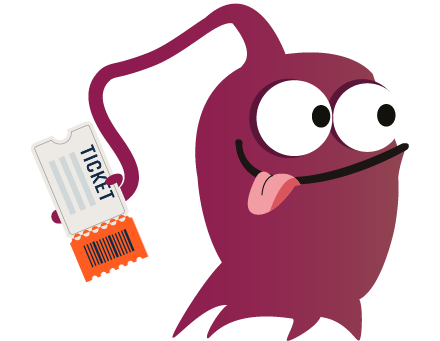 Themed Weeks
A full week focused on a specific topic with multiple sessions framed around a set of hands-on challenges.
Practical and Hands-on
At the centre of our themed weeks are the challenges, which are carefully crafted to cover multiple aspects of the week's topic. These challenges are open for everyone to solve and you can earn be paid to share your experience of solving them.
Affordable
A ticket for the whole week is £75, or if you Go Pro it's included in your membership. Discounts available for team accounts.
Multiple Session Formats
Each themed week consists of workshops, experience reports, talks, webinars and much more. These sessions are framed around the challenges to either help you solve them, or to listen to how others went about solving them. A great opportunity to see how others approach testing problems.
Recorded
All the sessions throughout the week are recorded. Those recordings will be made available for all Pro members and for those who purchased tickets.
Frequently Asked Questions
I still have credit with MoT, how can I use it?
If you have credit with Ministry of Testing and would like to use it to purchase a ticket for Exploring Non-Functional Testing Training? Get in touch with us via email at masters@ministryoftesting.com with your previous booking details and we will send you a booking link.