Join us on the 2nd of November 2023, for ReTestBash UK, the ultimate online conference designed to deepen your knowledge and extend your learning from the highly anticipated TestBash UK 2023 Conference. As the name suggests, ReTestBash revolves around reflection, providing you with the perfect opportunity to dive even deeper into the diverse software testing topics covered at TestBash UK.
Deep Dive Challenges
In the weeks leading up to ReTestBash UK, we will challenge you to reflect on your TestBash UK experience through a series of engaging and thought-provoking "Deep Dive Challenges". These challenges will help you apply your learnings practically, develop insightful questions, and create compelling experience reports to share at ReTestBash UK.
Participating in these challenges will solidify your understanding of the topics covered at TestBash UK, unlock creative solutions that can be directly applied to your testing endeavours, and showcase your achievements to inspire others.
Extended Q&As
Our extended Q&A panels allow you to engage directly with the experts and seek answers to those pressing queries you have left in your mind from TestBash UK. Benefit from their vast experience and tap into their wealth of knowledge as they address your specific challenges and concerns. Don't miss out on this invaluable opportunity to gain insights and clarity from the experts themselves.
Reflection Sessions
We truly value the voices and ideas of all our attendees. We go beyond by featuring experience reports from those who have embraced the "Deep Dive Challenges." Our reflection sessions provide a platform for all attendees to share their key takeaways from TestBash UK, exchange ideas, and engage in lively discussions with fellow professionals.
Your Voice Matters
ReTestBash UK is not just another online conference—it's an enriching experience. Don't miss this incredible opportunity to extend your knowledge, reconnect with industry experts, and be part of a vibrant community of testers once again. Join us and elevate your testing expertise to new heights!
Who should attend
Pro Members
If you haven't attended TestBash UK 2023, you will have the opportunity and learn from the topics covered at the conference in Liverpool
TestBash UK 2023 Ticket Holders
Reflect, deepen your knowledge and extend your learnings from TestBash UK 2023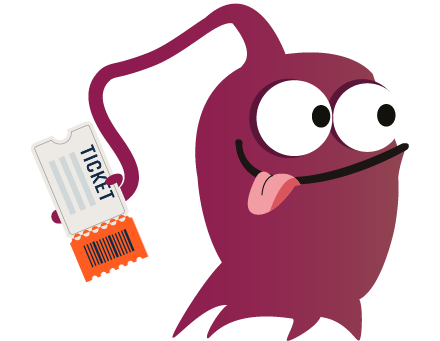 TestBash Online
All the Magic of TestBash from Your Own Home
Latest Topics and Trends
All our talks are anonymously reviewed by the community meaning we bring you your best talks from a diverse range of speakers.
Community Love
TestBash Online provides our vibrant community the opportunity to connect, network and share ideas.
Single Track
TestBash Online conferences are single track meaning that you won't miss any sessions.
Included in Pro
All our TestBash Online conferences are available with Pro Membership.
Recorded
We record all the talks at our TestBash Online software testing conferences and make them available to watch on-demand for Pro Members and ticket holders.
Frequently Asked Questions
How to Attend
ReTestBash UK 2023 is included in Pro Memberships, making it the most affordable way to attend. Pro MoT is £249.99 per year, with discounts for teams and a monthly option for individual memberships available. It is also included with any TestBash UK 2023 ticket.
This event will not be ticketed. To attend, you'll need to be a Pro Member or have a TestBash UK 2023 ticket to be able to acces all the online sessions between the two conferences.
Where is the Conference Hosted?
ReTestBash UK 2023 is hosted on Hopin, an excellent platform for events like this. You'll need to create a Hopin account to access the event.  
Details on how to join the event will be added to this event page a few days before.