TestBash Autumn 2023
WHAT
Software Testing Conference
COST
£99 per ticket
Here are all the ways you can contribute to TestBash Autumn 2023.
TestBash Autumn 2023 will be our second and last TestBash of the year: a 2-day online software testing conference covering a wide variety of testing topics.
On day one, we will focus on a wide variety of testing topics and on day two we will niche down to focus on the tools and automation side of testing.
If you are a Pro Member, this conference is included in your membership and if you're not, you can either go Pro or purchase a ticket.
The Call For Papers is now open until the 31st of July, so plenty of time to start writing those abstracts!
Thanks to Our Sponsor
Want to see your company here?
Check what sponsorship packages are available, download the brochure here.
TestBash Autumn 2023 News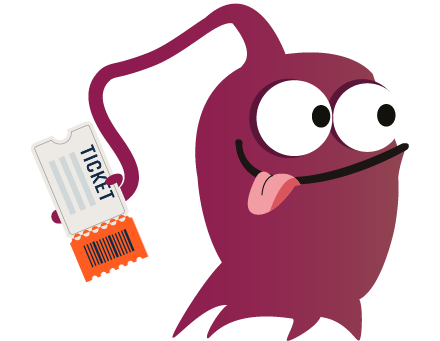 TestBash Online
All the Magic of TestBash from Your Own Home
Latest Topics and Trends
All our talks are anonymously reviewed by the community meaning we bring you your best talks from a diverse range of speakers.
Community Love
TestBash Online provides our vibrant community the opportunity to connect, network and share ideas.
Single Track
TestBash Online conferences are single track meaning that you won't miss any sessions.
Included in Pro
All our TestBash Online conferences are available with Pro Membership.
Recorded
We record all the talks at our TestBash Online software testing conferences and make them available to watch on-demand for Pro Members and ticket holders.
Frequently Asked Questions
How can I attend?
TestBash Autumn 2023 as well as all online TestBashes are included in Pro membership which makes it by far the most affordable way to attend. Pro MoT is £249.99 per year with discounts for teams and a monthly option for individual memberships.
Alternatively, you can buy a ticket just for the event for £99 - these are now available.
Are there any discounts for group bookings?
Yes there are, if you purchase 5 or more tickets you will automatically be given a discount:
1 to 4 tickets - £99 each
5 to 9 tickets - £89 each
10+ tickets - £79 each
I don't want to attend both days, can I buy a ticket for one day only?
No, the tickets will give you access to both days and cannot be sold separately.
Can I sponsor TestBash Autumn?
The sponsorship brochure for TestBash Autumn is now available and can be downloaded here. If you're interested in sponsoring this conference email your interest to Áine, our MarketingBoss (marketing@ministryoftesting.com).
I can't attend both days, will the event be recorded?
Yes, all live sessions and talks will be recorded and made available to all Pro Members and ticket holders post-event. As some editing needs to be done, the live sessions might take up to 2 weeks post-event to be made available, so please bear with us.
Where is the conference hosted?
TestBash Autumn 2023 will be hosted on Hopin, an excellent platform for events like this. You'll need to create a Hopin account to access the event.  
How do I join?
The Hopin joining details will be added to this event page one week before the conference.
To view this, make sure you are logged in with your MoT account. If you are a Pro Member, all you need to do is register. 
If you have purchased a ticket, it can take up to 2 working days for your ticket to be registered.