WHAT
TestBash Online
WHERE
Online
COST
Pro or Ticket
Are you looking to hire or get hired? Looking for a new career or position in Software Testing? Looking to improve interviewing skills or your personal development?
TestBash Careers will help you achieve those goals!
Register now and stay tunned for more details coming soon...
Meet Your Hosts
Vernon Richards
QUALITY COACH / SENIOR QUALITY ENGINEER
I'm a Quality Coach & Tester that helps orgs, teams & individuals understand the relationship between quality & testing to help them build better products & deliver more effective services. I've been testing since 2002 starting with video games on PS2, Xbox & PC. It may not sound like a real job but it's the truth! By day I'm a Senior Quality Engineer at a health tech night I run Abode of Quality. Here is one of my core values: "The problem is not the problem. The problem is your attitude (& how you're thinking) about the problem." - Captain Jack Sparrow (the part in brackets was my addition though!) I believe that quality & testing problems are actually people problems in disguise! Often the cause of these problems is misaligned goals, different perspectives, low empathy for colleagues, and the list goes on. Using my coaching skills in the quality & testing space, I believe the most effective way to serve the business, is to help teams & individuals gain new perspectives about themselves & their teammates.
Gwen Diagram
ENGINEERING MANAGER
Gwen Diagram is a technology professional from Leeds who specialises in testing.  She is an avid automation evangelist with a focus on testing complemented by repeatable build processes with monitoring. She has had varied roles throughout her career including Scrum Master at a Start Up, Engineering Manager at a bank and DevOps kid at a large Financial Services organisation. She is currently an Engineering Manager at Sonocent in Leeds.
As a strong believer in making the tech industry as open and punk as possible, she co-organises a twice yearly free day long testing conference called the Leeds Testing Atelier.  She speaks regularly at local meet-up groups, Agile Yorkshire and Leeds DevOps, duels with creative types at events like the Tech Off, speaks internationally at conferences such as Nordic Testing Days in Tallinn and was the closing keynote at Agile on the Beach in Falmouth, UK in 2018.
Outside of work, you will usually find her hanging around a Natural History Museum somewhere in the world marvelling at how incredibly excellent dinosaurs are, feeding pigeons or ducks or obsessing over transport.
Callum Akehurst-Ryan
SENIOR QA TESTER
I'm an exploratory tester and a kick ass Dungeon Master. I'm also known for my shirts.
Jenna Charlton
QUALITY DRIVEN PRODUCT OWNER
Jenna is a software tester and product owner with over a decade of experience. They've spoken at a number of dev and test conferences and is passionate about risk-based testing, building community within agile teams, developing the next generation of testers, and A11y. When not testing, Jenna loves to go to punk rock shows and live pro wrestling events with their husband Bob, traveling, and cats. Their favorite of which are the 2 that share their home, Maka and Excalipurr.
Meet Your Speakers
Mirza Sisic
TESTING CONSULTANT
Lee Marshall
PIRATE TESTER
Srinivas Murthy
PRINCIPAL QUALITY ANALYST
Conor Fitzgerald
HEAD OF TESTING
Rahul Parwal
SENIOR SOFTWARE ENGINEER
David Williams
SOFTWARE ENGINEERING MANAGER
Ajay Balamurugadas
SENIOR DIRECTOR - QE, GSPANN TECHNOLOGIES
Eduardo Fischer dos Santos
QUALITY ASSURANCE ENGINEER
Jokin Aspiazu
FELLOW TESTER
Mahathee Dandibhotla
SENIOR ENGINEERING LEAD QUALITY
Niko Mangahas
HEAD OF QUALITY ENGINEERING PRACTICE
Peet Michielsen
SENIOR SYSTEMS VERIFICATION ENGINEER
Nicola Martin
HEAD OF QUALITY ENGINEERING
Elizabeth Zagroba
QUALITY LEAD
Kiruthika Ganesan
HEAD OF QUALITY ASSURANCE
Suman Bala
TEST ARCHITECT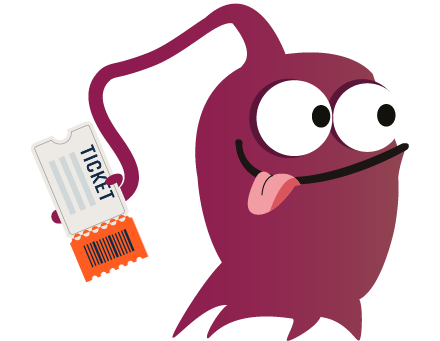 TestBash Online
All the Magic of TestBash from Your Own Home
Latest Topics and Trends
All our talks are anonymously reviewed by the community meaning we bring you your best talks from a diverse range of speakers.
Community Love
TestBash Online provides our vibrant community the opportunity to connect, network and share ideas.
Single Track
TestBash Online conferences are single track meaning that you won't miss any sessions.
Included in Pro
All our TestBash Online conferences are available with Pro Membership. Some are even free.
Recorded
We record all the talks at our TestBash Online software testing conferences and make them available to watch on-demand for Pro Members and ticket holders.
Frequently Asked Questions
How to Attend
TestBash Careers as well as all online TestBashes are included in Pro membership which makes it by far the most affordable way to attend. Pro MoT is £249.99 per year with discounts for teams and a monthly option for individual memberships. Alternatively, you can buy a ticket just for the event for £75 - these are now available!
Sponsorship
We want this online conference to be all about Careers and are actively looking for sponsors for the event. Email marketing@ministryoftesting.com to learn more about our sponsorship options.
Where is the event hosted?
TestBash Careers is hosted on Hopin, an excellent platform for events like this. You'll need to create a Hopin account to access the event.  
How do I join the event?
1. Double check you're logged into your MoT Account. You'll see your avatar and name in the top right-hand corner.
2. Visit the Hopin event space at https://hopin.com/events
3. Enter the password sent to you in an email/or by visiting the top of the event page (Look for the "Join Details" section, on the page you're reading this FAQ) - Available one week before the event!
4. On the Hopin event space,  select "Join Event"
5. When prompted to SELECT TICKETS, select "Sign in to join the event" (at this point you can create a Hopin account if you don't have one already)
6. Close the "CHECKOUT" page
7. Select "Join Event" again
8. Congrats, you're now in the reception area of the event 🎉