TestBash Home 2021
We are currently confirming the speakers and sessions for TestBash Home, be sure to subscribe to our newsletter to be the first to here the line-up
WHEN
-
WHAT
TestBash Online
WHERE
Online
COST
Pro or Ticket
Join us this year for our worldwide 24 hours online TestBash software testing conference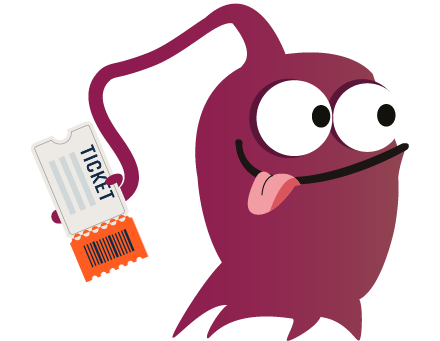 TestBash Online
All the Magic of TestBash from Your Own Home
Latest Topics and Trends
All our talks are annoymously reviewed by the community meaning we bring you your best talks from a diverse range of speakers.
Community Love
TestBash Online provides our vibrant community the opportunity to connect, network and share ideas.
Single Track
TestBash Online conferences are single track meaning that you won't miss any sessions.
Included in Pro
All our TestBash Online conferences are available with Pro Membership.
Recorded
We record all the talks at our TestBash Online software testing conferences and make them available to watch on-demand for Pro Members and ticket holders.
Frequently Asked Questions
How can I register?
TestBash Home 2021 is free for our Pro Members to attend. If you are a Pro Member, just make sure you're logged in and click 'Register' below.
If you're not yet a Pro Member, not a problem. Sign Up now for £24.99 per month or save with the yearly subscription for £249.99 and guarantee yourself access to a full year of online events, themed weeks, 99-Minute Workshops and so much more!
If going Pro is not possible for you or your company at the moment, you can also purchase a single access ticket here for £75 per ticket or get a discount if you bulk buy them.
I still have credit with MoT, how can I use it?
If you have credit with Ministry of Testing and would like to use it to purchase a ticket or go Pro, get in touch with us via email at testbash@ministryoftesting.com with your previous booking details and we will send you a booking link.
How can I get involved?
We are on the lookout for members of the community to help us review the abstracts and volunteer to help us out on the day.
Review the abstracts - Help us make sure the TestBash Home lineup is one you can't miss by reviewing some abstracts. You don't have to review them all, every little helps!
Volunteer to help - Our volunteers will have a range of duties throughout the event from directing people to the right area in the online platform, sharing supporting links and helping us to ensure that the Code of Conduct is respected. You won't be expected to stay online for the full 24-hours! We'll need your help for 3-4 hours. In return, you'll get access to the entire event and all of the recordings after. Interested? Let us know in the #testbash-home channel on our Slack group where you are and what times you'd be available for and we'll be in touch.