WHAT
TestBash Online
WHERE
Online
TestBash World is set to be the biggest and most inclusive software testing conference in 2022. In true MoT style, we've gone big and bold as we continue to push the boundaries of what online conferences look like.
For this new event, we've smashed the groundbreaking 24-hour conference, TestBash Home, with our global meetup network to bring to you TestBash World. This innovative conference will run for a full 24 hours over the 22nd and 23rd of June and is free for all to attend!
With TestBash World, you can join from the comfort of your own home, attend a local meetup or even set up your own watch party! This means that even more members of the community can get involved and enjoy the TestBash experience.
Our estimates suggest there will be over 2,000 members of our active community joining TestBash World. And, with multiple ways for you to learn, engage and have shared experiences with the community during the event; we know it's going to be an incredible TestBash for everyone.
So why not join them? With TestBash World following our successful 24-hour format, you'll be able to attend the conference live no matter where you are in the world. Register to attend below. You may also have the opportunity to learn with others at a local Meetup if there's one close to you. Check here all the Meetup groups around the world. No Meetup near you? Then why not set up your own Watch Party below.
Meet Your Hosts
Gwen Diagram
ENGINEERING MANAGER
Gwen Diagram is a technology professional from Leeds who specialises in testing.  She is an avid automation evangelist with a focus on testing complemented by repeatable build processes with monitoring. She has had varied roles throughout her career including Scrum Master at a Start Up, Engineering Manager at a bank and DevOps kid at a large Financial Services organisation. She is currently an Engineering Manager at Sonocent in Leeds.
As a strong believer in making the tech industry as open and punk as possible, she co-organises a twice yearly free day long testing conference called the Leeds Testing Atelier.  She speaks regularly at local meet-up groups, Agile Yorkshire and Leeds DevOps, duels with creative types at events like the Tech Off, speaks internationally at conferences such as Nordic Testing Days in Tallinn and was the closing keynote at Agile on the Beach in Falmouth, UK in 2018.
Outside of work, you will usually find her hanging around a Natural History Museum somewhere in the world marvelling at how incredibly excellent dinosaurs are, feeding pigeons or ducks or obsessing over transport.
Jenna Charlton
QUALITY DRIVEN PRODUCT OWNER
Jenna is a software tester and product owner with over a decade of experience. They've spoken at a number of dev and test conferences and is passionate about risk-based testing, building community within agile teams, developing the next generation of testers, and A11y. When not testing, Jenna loves to go to punk rock shows and live pro wrestling events with their husband Bob, traveling, and cats. Their favorite of which are the 2 that share their home, Maka and Excalipurr.
James Espie
QUALITY PRACTICE LEAD
I'm James Espie, known to some as "JPie", I'm a software tester, based in Auckland, New Zealand. I'm also a speaker, coach, mentor, and a bunch of other things. I love testing and helping others achieve their goals.
Vernon Richards
QUALITY COACH / SENIOR QUALITY ENGINEER
I'm a Quality Coach & Tester that helps orgs, teams & individuals understand the relationship between quality & testing to help them build better products & deliver more effective services. I've been testing since 2002 starting with video games on PS2, Xbox & PC. It may not sound like a real job but it's the truth! By day I'm a Senior Quality Engineer at a health tech night I run Abode of Quality. Here is one of my core values: "The problem is not the problem. The problem is your attitude (& how you're thinking) about the problem." - Captain Jack Sparrow (the part in brackets was my addition though!) I believe that quality & testing problems are actually people problems in disguise! Often the cause of these problems is misaligned goals, different perspectives, low empathy for colleagues, and the list goes on. Using my coaching skills in the quality & testing space, I believe the most effective way to serve the business, is to help teams & individuals gain new perspectives about themselves & their teammates.
Bart Knaack
TESTER EXTRAORDINAIRE
Hi all, This me, nothing more, nothing less.... I am frequent speaker at congresses, testcoach and sometimes I host online events... looking forward for to meeting you all
Ministry of Mischief
COMMUNITY BUILDER & STAGE MOM
Tristan is a recovering social worker that fell into test automation and community building.  Tristan believes in bringing value to organizations by building inclusive online communities, transforming rising engineers into software quality stars, and most importantly, creating continuous opportunities for his customers to the product roadmap. Currently, Tristan is the Director of Community at Provar with prior experience as building communities at Testim and Sauce Labs. Tristan also loves building meetup groups from the largest global Selenium Meetup Group to now The League of Extraordinary DevOps. Tristan graduated from UC Berkeley with a BA and a Masters at Columbia University. 
Meet Your Speakers
Francis Ho
QUALITY ENGINEERING LEAD
Brittany Stewart
SENIOR QA CONSULTANT
Mike Talks
TECHNICAL PRODUCT OWNER - TESTING
Dylan Lacey
MANAGER OF DEVELOPER RELATIONS
Cristiano Cunha
SOLUTION ARCHITECT & TESTING ADVOCATE
Samuel Nitsche
SENIOR SOFTWARE DEVELOPER
Alex Omeyer
CO-FOUNDER & CEO AT STEPSIZE
Anindita Rath
SR QA ENGINEER
Rahul Parwal
SENIOR SOFTWARE ENGINEER
Ajay Balamurugadas
SENIOR DIRECTOR - QE, GSPANN TECHNOLOGIES
Mahathee Dandibhotla
SENIOR ENGINEERING LEAD QUALITY
Julia Duran
TESTING ENGINEER AT GLOFOX
Joel Montvelisky
CO-FOUNDER AND CHIEF SOLUTION ARCHITECT
Kiruthika Ganesan
HEAD OF QUALITY ASSURANCE
Aaron Flynn
SENIOR SDET AT BRIGHTPEARL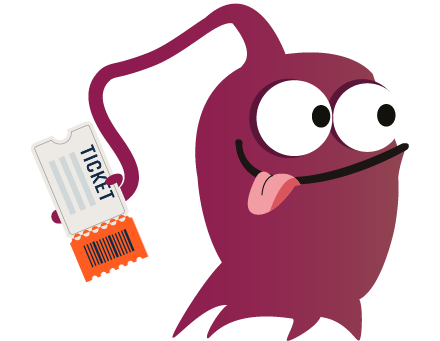 TestBash Online
All the Magic of TestBash from Your Own Home
Latest Topics and Trends
All our talks are anonymously reviewed by the community meaning we bring you your best talks from a diverse range of speakers.
Community Love
TestBash Online provides our vibrant community the opportunity to connect, network and share ideas.
Single Track
TestBash Online conferences are single track meaning that you won't miss any sessions.
Included in Pro
All our TestBash Online conferences are available with Pro Membership. Some are even free.
Recorded
We record all the talks at our TestBash Online software testing conferences and make them available to watch on-demand for Pro Members and ticket holders.
Frequently Asked Questions
How Can I Find Out If I Have a Meetup Close To Me?
You can check all the Meetup groups around the world here.
I Don't Have a Meetup Close to Me, How Can I Attend?
To join the conference online, just click 'Register' - it's FREE for everyone to attend!