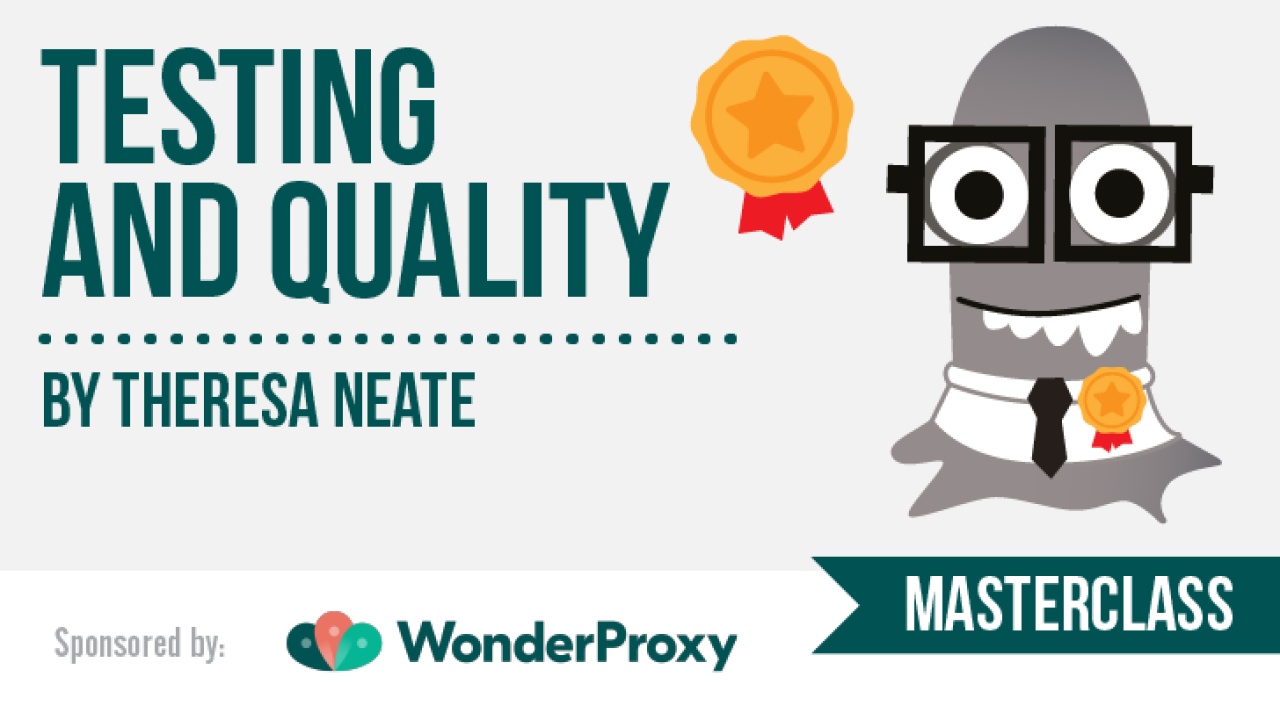 Theresa Neate
Director of Quality Engineering
Talk Description
How often have you heard: 

"Our quality is poor; we need more testing (or testers)."
When you hear this, know that this indicates not only a
spurious correlation between testing and quality but also a fundamental misunderstanding of what testing is or does. Come on this journey with Theresa where she explores the above statement, walking you through Testing, Quality, and Building in Quality.
This Masterclass was kindly sponsored by
Wonderproxy
. WonderProxy provides proxies around the world to help you test localized web applications. This paid service makes testing and re-testing applications from around the world fast and easy.
What you'll learn
By the end of this masterclass, you'll be able to:
Differentiate between testing and quality
Realise the benefits of testing throughout the SDLC
List ways to measure and improve quality
Identify how to build in quality from the start of the SDLC
Theresa Neate
Director of Quality Engineering
About Speaker
Theresa Neate is a Quality Engineering leader, and developer advocate, who loves lean and agility and advocates for holistic system quality and systems thinking. She firmly believes and espouses that quality is not equal to testing; and that quality applies to the entire system lifecycle, from inception to her personal favourites, devops, operations and infrastructure. Her background spans more than 2 decades of technology and leadership experience. The last decade was spent between ThoughtWorks, Australia Post's Digital Delivery Centre, almost 5 years at digital icon REA Group, and since 2020 as national Director Of Quality Engineering for technology consultancy, Slalom Build Australia. She is co-founder, co-organiser and trainer at DevOps Girls. She also writes and speaks on topics of quality, systems thinking, lean, agile and devops. She recently completed a Diploma of Networking, while still working full time. She's a lifelong and eternally curious sceptic and learner.