Designing Test Cases Focused on the User Experience
Larissa Rosochansky
Senior Manager, QA & Digital Transformation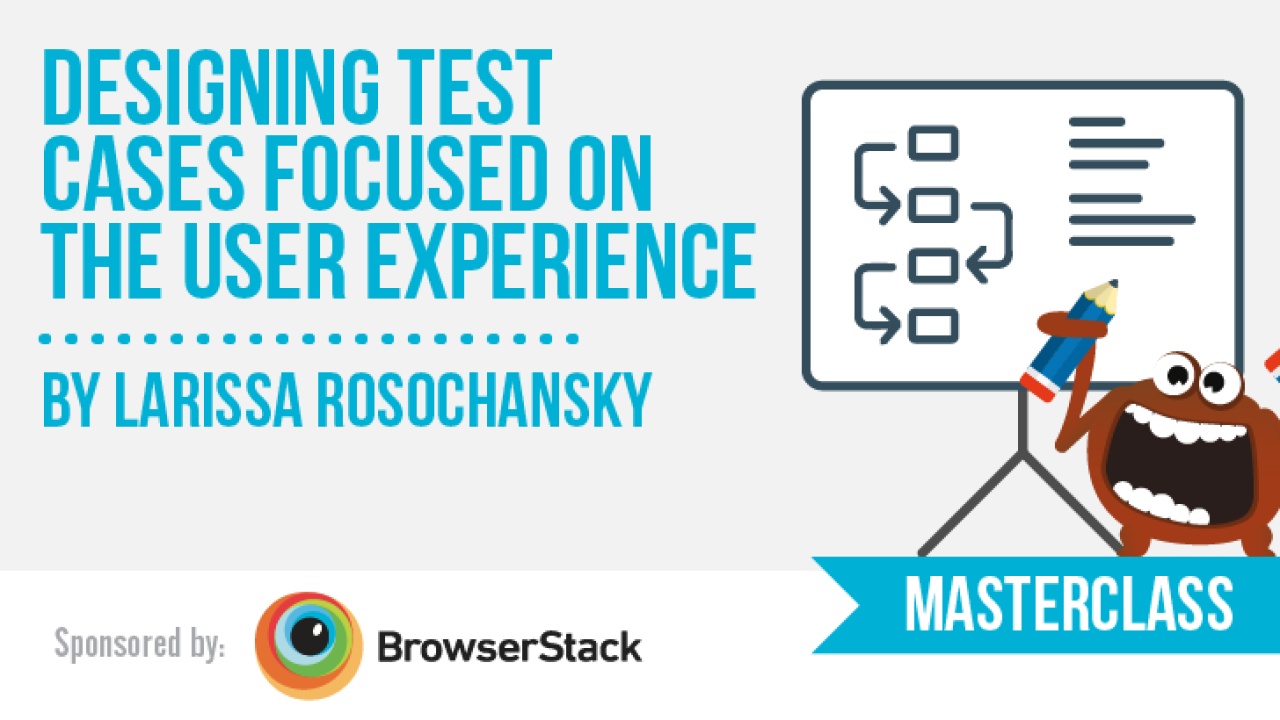 Talk Description
Creating good test cases can be described as an art. However, "Design Thinking" can help focus you on the user and provide greater value and a user-centered outcome for test cases.

In this Masterclass, Larissa guides you in describing Design Thinking and how it can relate to Testing. You'll discover a series of exercises and models that will help you:
frame business drivers better, 
create user personas, 
create user journeys
Prioritise test conditions and more 
Finally, you'll find out how to apply these exercises and create an agenda for a Design Thinking workshop at your workplace.
This Masterclass was kindly sponsored by BrowserStack.
BrowserStack
is the world's leading software testing platform powering over 2 billion tests every year across 15 global data centers. They help Microsoft, Twitter, Barclays, Expedia, and over 50,000 teams deliver quality software at speed by moving testing to their Cloud. Their platform provides instant access to 2,000+ real mobile devices and browsers on a highly reliable cloud infrastructure that effortlessly scales as testing needs grow. With BrowserStack, Dev and QA teams can move fast while delivering an amazing experience for every customer.
Try for free
.
What you'll learn
By the end of this masterclass, you'll be able to:
Define what Design Thinking is
Create personas
Create user journeys
Prioritise test conditions based on risk
Run your own Design Thinking workshop with your team
Larissa Rosochansky
Senior Manager, QA & Digital Transformation
Senior IT Executive with over 20 years of experience in IT, Larissa is used to leading large operations since 2014 driving its strategy, growth, P&L, and operation metrics. Moreover, Larissa is also a worldwide speaker on Quality and Agile, primarily focused on delivering value to the customer using Lean Digital Transformation and Agile Engineering. Larissa has deep knowledge and experience with Agile, Lean, Agile Engineering, QA, RPA, Design Thinking, DevOps, Lean Software Delivery, Leadership, Cognitive, and Automation. Focus Industries: Banking, Telecom, Beverage, and Automotive. Larissa has been speaking at Brazilian and international conferences since 2017, having talked at Starwest, Agile DevOps East, Agile Testing Days USA, Agile Testing Days, LeadDev, and many others online. I love to share knowledge and empower others.
Suggested Content
Is this on your radar?
Learn more with MoT
Topics
Tags
personas

test-cases

user-journey

design-thinking

user-experience