Reporting on Testing & Quality
Lucian Adrian Stroie
Technology Lead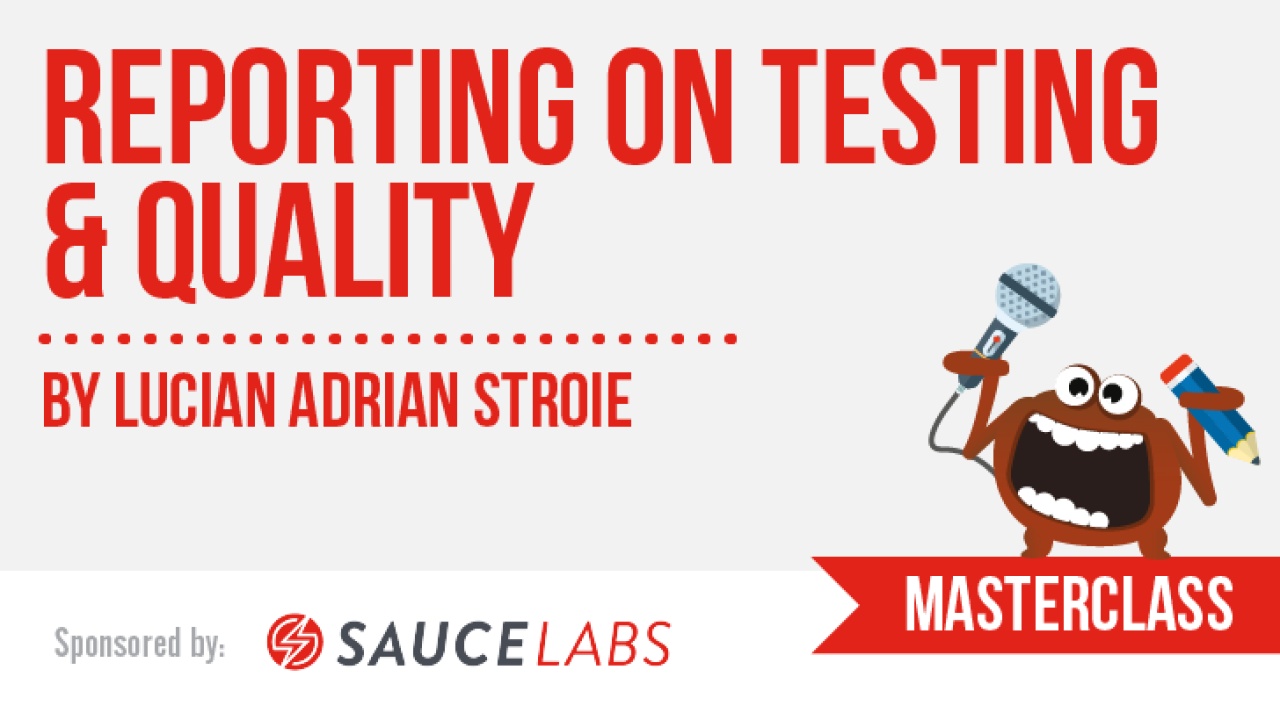 Talk Description
If you like your work, chances are you also take pride in it and want to have the results of your work known and appreciated. When testing software, often the result of our work is little more than a report. This is why testers can be in the position of conducting great work only to have most of the credit blown away by poor reporting.  So, what can we do to present our work, our results and even our insights in a way that gives justice to all the hard graft and dedication invested?

In this Masterclass, Lucian will explore several aspects and techniques for making reporting on testing and quality easier and more impactful.
This Masterclass was kindly sponsored by
Sauce Labs
.  Great news: Dave Haeffner's Selenium Guidebook, a step-by-step guide on how to use Selenium successfully, is now available to anyone who signs up for a free trial of the Sauce Labs Continuous Testing Cloud! Dave's Selenium guidance combined with the Sauce Labs platform offers a powerful combination of comprehensive testing coverage and proven real-world advice—an unbeatable formula that will help testing newbies and veterans alike.
Sign up for your free Sauce Labs trial today to get started
. 
What you'll learn
By the end of this masterclass, you'll be able to:
List the features of a good report
Use strategies to make your reporting work easier and more impactful
Examine the pros and cons of using templates
Lucian Adrian Stroie
Technology Lead
The important things are mindsets! They will change you!" is Lucian's motto. He is currently working at R/GA where he has the opportunity to work with new technologies, brilliant design people and crafty developers, this blend resulting in award-winning & innovative user experiences. His journey into testing started in 2005, and since then he took an interest in many things related to testing & agile His testing experience covers a wide range, from networking & embedded to mobile apps, going through security and desktop applications. His recent interest is in exploring the interaction between users, computer interfaces, and data-driven methods (e.g. AI, ML). You can connect further on Twitter (@lucianadrian) or through his blog (lucianadrians.wordpress.com).
Suggested Content
Is this on your radar?
Learn more with MoT
Topics