Simple Tests for Accessibility
Ady Stokes
Quality Engineering Architect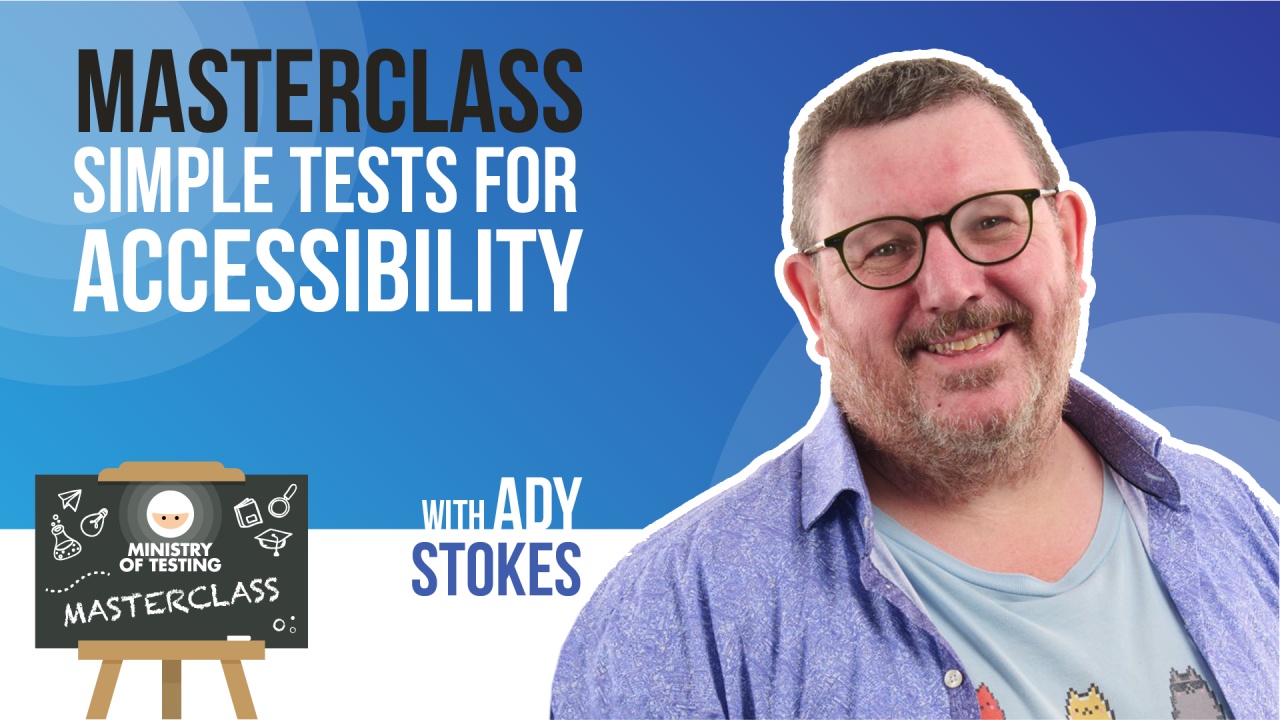 Talk Description
Digital accessibility works when we ensure that as many people can use and interact with the web using whichever method they choose. Since disability can manifest in many areas of life, so do accessibility needs. At a minimum, we should ensure that our site works for those who cannot see or hear, those who cannot use a mouse, or those who need specialised assistive technology such as a braille keyboard to interact with the web.
In this Masterclass, you will learn that although accessibility is a testing speciality, that doesn't mean all testers need to become experts to do some accessibility testing. Just as anyone can check for SQL injection or URL manipulation for security, this recording will show you accessibility tests that all testers can execute and add to their toolkit. Some can even be combined with other forms of testing simply by doing them slightly differently.
Ady will demonstrate and walk through simple tests for accessibility for you to follow along with. Once you have seen these tests, you can look to see how you can incorporate them into your testing going forward.
What you'll learn
By the end of this masterclass, you'll be able to:
List some of the basics of digital accessibility
Execute simple accessibility tests
Recognise the importance of adding some specialist testing to your toolkit
Plan how to add these tests to your daily work
Ady Stokes
Quality Engineering Architect
@A11y_Ady on Twitter. Passionate about accessibility, exploring and testing as part of the creation and development of software. I help teams build better software and I strongly believe in collaborative methods and using different thought techniques and people perspectives to look at things from many angles. Accessibility is about inclusion, not just disability. In my career I've been a Director. Test, BI and Logistics Manager. Tester, Test Engineer, QA, Site Lead Tester, Quality Engineering Architect and any other value adding role required at the time. I have also taught, coached and mentored people throughout my career. My career highlight is creating the Software Tester Apprenticeship for the Coders Guild and training people to get their first role in IT through government sponsored free training courses based on my apprenticeship. I have my own blog at The Big Test Theory.com sharing my thoughts, occasional poetry and my Periodic Table of Testing, a visual heuristic showing the breadth of the testing universe.
Suggested Content
Is this on your radar?
Learn more with MoT
Topics