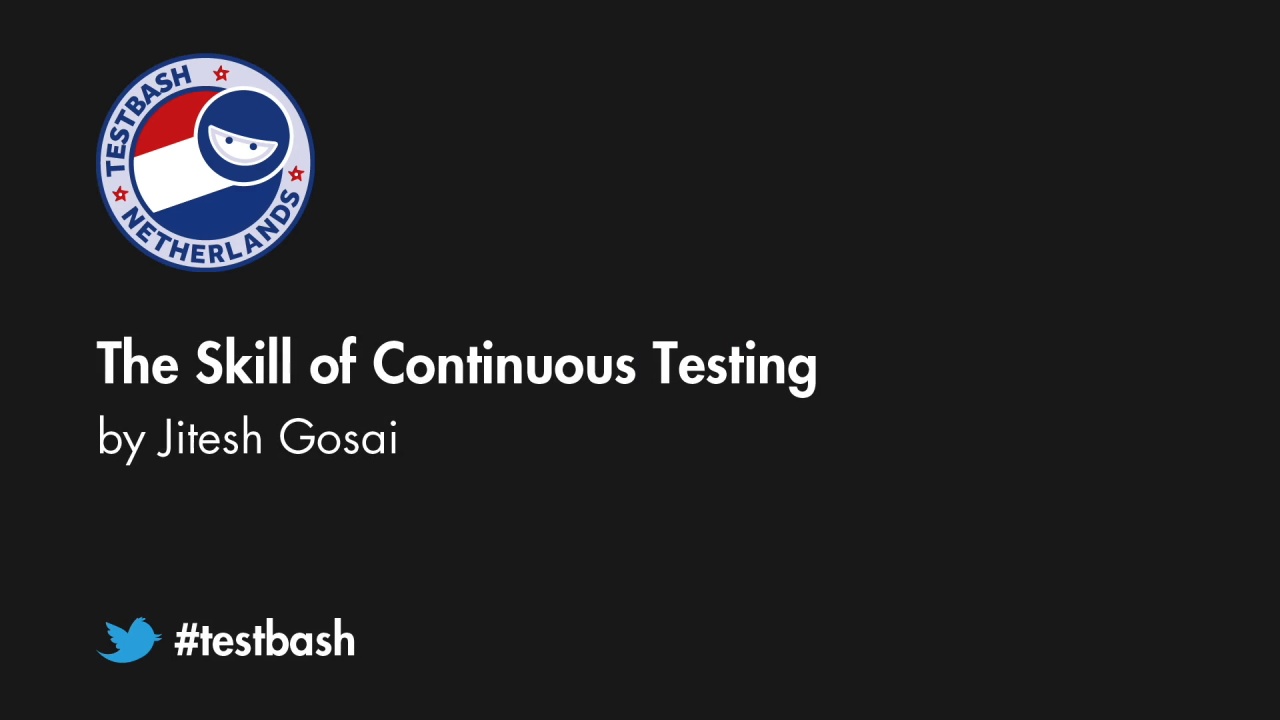 Jitesh Gosai
Principal Tester
Talk Description
If implementing an approach which meant that bugs were caught far earlier, then why would you only dedicate 1 page of 78 in a commentary on best practice? That is what came out from the 2018 State of DevOps report.
We have always leaned towards bombarding armies of testers with multiple releases with the aim of trying to catch bugs...and you know what, it hasn't always been that successful.
Testers are the eye for the end users - they get it, they use it as the user would! How about seeing what the testers are saying about the performance of the system you are creating? A different perspective brings a lot more than you would think…It's far more than chasing bugs!
This talk will journey my development as a tester from "click factories", the first signs of agile, attempting to automate everything to now understanding what continuous testing really is and where the future of the tester may lay.
From this talk you will:
Understand how to test ideas before they're even implemented
Gain insight into ways of helping teams understand what quality means
See how testability improves quality

 

Feel motivated to encourage advocating for testing in production
Be confident to share what implementing observability in production means
What you'll learn
By the end of this talk, you'll be able to:
Jitesh Gosai
Principal Tester
About Speaker
Jitesh Gosai has over 19 years of testing experience, working with various companies enabling them to build, test and automate at scale. He is currently a principal tester at the BBC in the iPlayer & Sounds department, working with Mobile, TV, Web and Smart speaker teams. His core aim is to create a Culture of Quality by helping teams build quality into their products. In his free time, he likes to speak about his experiences at conferences all over Europe and blogs regularly at https://www.jitgo.uk/blog and tweets @jitgo