The Quality Coach: Testing & Quality Leadership In Today's World
Stuart Day
Head of Quality - Dunelm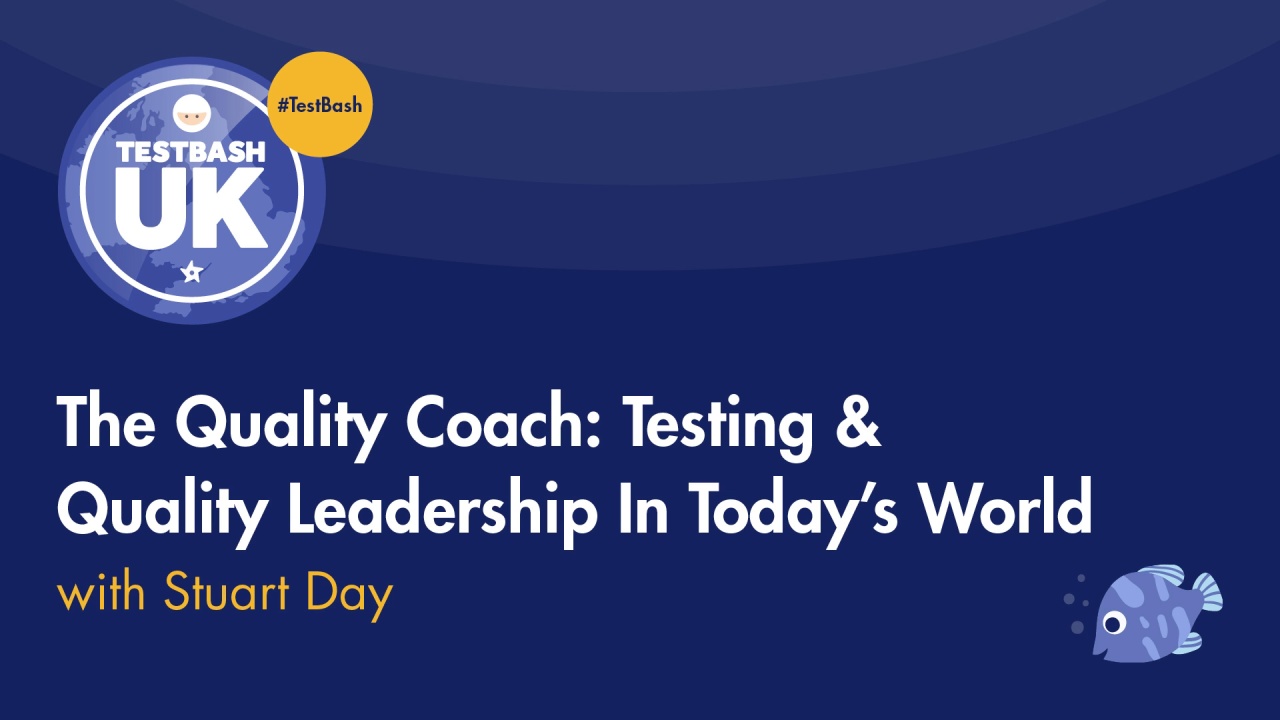 Talk Description
The world of technological advancements never stands still, and neither does how organisations are leveraging it to be successful and stay ahead of their competitors. Focusing more and more on being able to deliver high-quality value to their customer at speed.

There is a continuous evolution, and the speed at which things evolve seem to just get faster and faster. Gone are the days when organisations can wait a few months to get a new value offering out to their customers. In today's world, that's just too slow and customers will just go elsewhere.

Those who work in the technology industry therefore must also adapt and evolve themselves, else they run the risk of falling behind and no longer being relevant. This is true for how Test and Quality leadership has had to adapt and evolve over the years to support the rapid changes being seen.

The slow shift from Test leadership to Quality leadership has been in motion for several years now but more recently the role of the Quality Coach is becoming more and more critical in organisations. This is to really help them understand, build, enable and embrace the culture of Quality that is needed to be able to build quality in throughout every aspect of the end-to-end delivery process. Helping everyone understand how their role contributes and the importance of having a quality-first mindset.


But what does this mean for more traditional test leadership roles? 
Do they still have a place? 
And how do we bring others on the journey?

Well in this talk, Stuart will discuss all of this and more. Sharing his thoughts and experiences having had to adapt and evolve in this exact way over his 14 years in leadership roles and bring others on the journey.
What you'll learn
By the end of this talk, you'll be able to:
What is a Quality Coach
Why is this role so important in today's world
What are the coaching techniques used
How to adapt and evolve into a Quality Coach
Stuart Day
Head of Quality - Dunelm
Software delivery professional with over 23 years of experience as an advocate of delivering high-quality value to customers at speed. I am a Quality Coach, Cert. Agile Coach and international speaker with a wealth of experience in both Agile, Digital and Business Agility transformation. I have a real passion for people and their success. Focusing on enabling and supporting their personal development and their career journeys. Currently, I am the Head of Quality at Dunelm Soft Furnishings, building a Culture of Quality and enabling continuous quality throughout the organisation's technology landscape
Suggested Content
Is this on your radar?
Learn more with MoT
Topics
Tags
coaching

quality

leadership