ReTestBash UK 2022: Live Q&A with Julia Pottinger
Julia Pottinger
Head of Training and Development at QualityWorks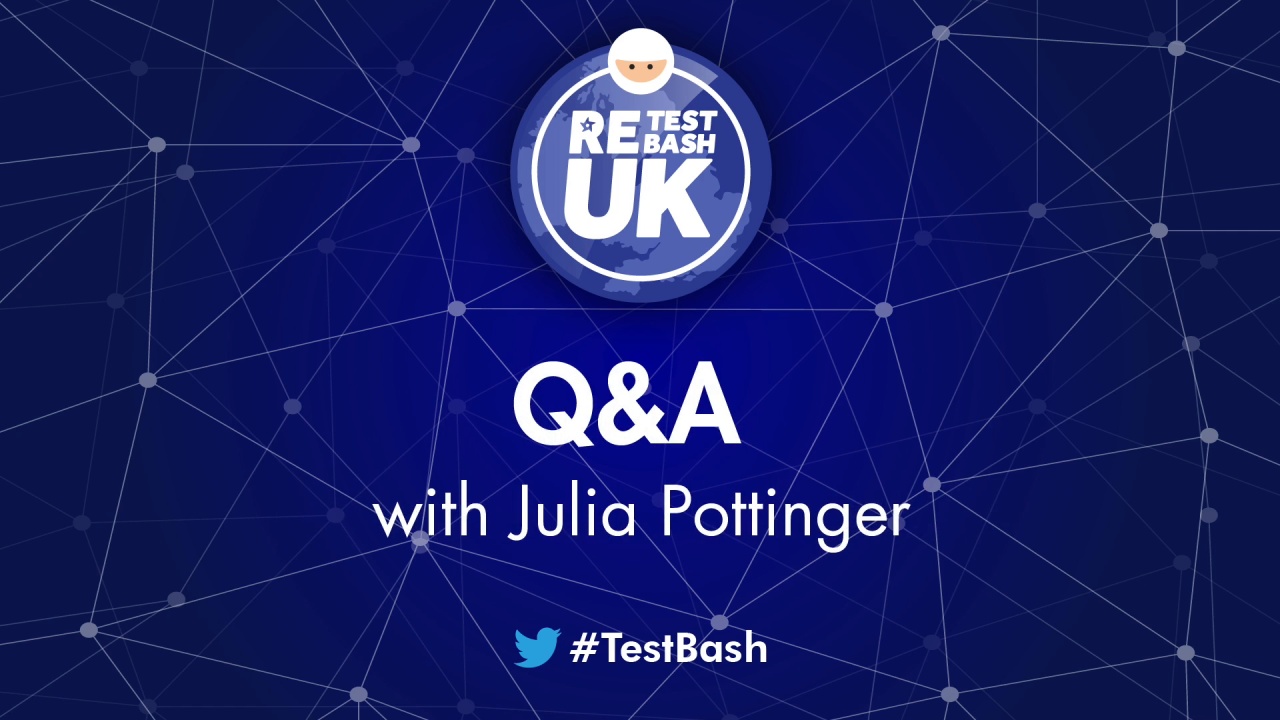 Description
Julia Pottinger joined us at ReTestBash UK 2022 for a live Q&A session after her talk Next Level API Automation and we had some very interesting questions and answers.
All resources, answered and unanswered questions were added to this Club Thread.
Julia Pottinger
Head of Training and Development at QualityWorks
Julia Pottinger is the Head of Training and Development at QualityWorks with expertise in manual, automated and API testing and training which has helped companies enhance the quality of their software through improved test coverage, faster time to market, increased process efficiency and optimized use of resources.
Julia is passionate about sharing her knowledge and experience and contributes to the testing community through writing articles, and delivering testing content on Test Automation University as well as her Youtube Channel and blog. She also conducts testing bootcamps for persons interested in entering the field of QA.
Links
Suggested Content
Is this on your radar?
Learn more with MoT
Tags
api-automation

automation

retestbash-uk-2022

testbash-uk

testing-tools