Cross-team Pair Testing: Lessons of a Testing Traveler - Elisabeth Hocke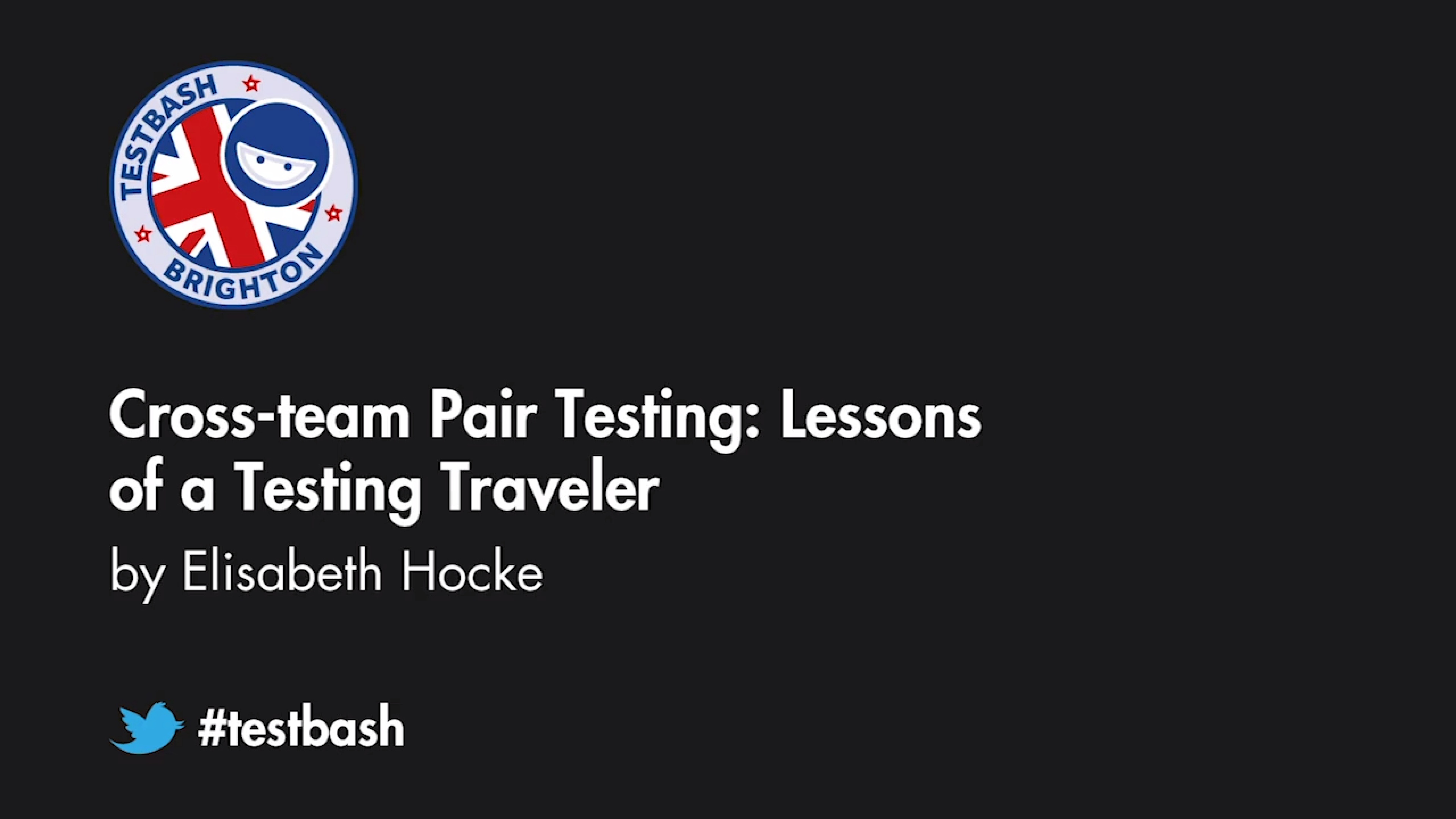 Description:
Did you ever wonder how to improve your testing skills? Well, I did. I wanted to learn where I stood in terms of my testing knowledge and at the same time improve my exploration and automation skills. Maybe dive deeper into special areas like security or accessibility testing. I read and thought a lot, but what I felt I was missing was hands-on practice. So I decided to run an experiment.
My hypothesis: "I believe that pairing and mobbing with fellow testers from the community on hands-on exploratory testing and automation will result in continuously increasing skills and knowledge as well as serendipitous learning. I'll know I have succeeded when I noted down at least one concrete new insight or applied one new technique per testing session and shared that with the community."
In this talk, I will share the lessons learned on my journey as well as tips for doing pair testing sessions yourself. Let's uncover if my hypothesis proved true, that a testing tour is indeed a feasible and valuable way to improve your testing knowledge and skills!